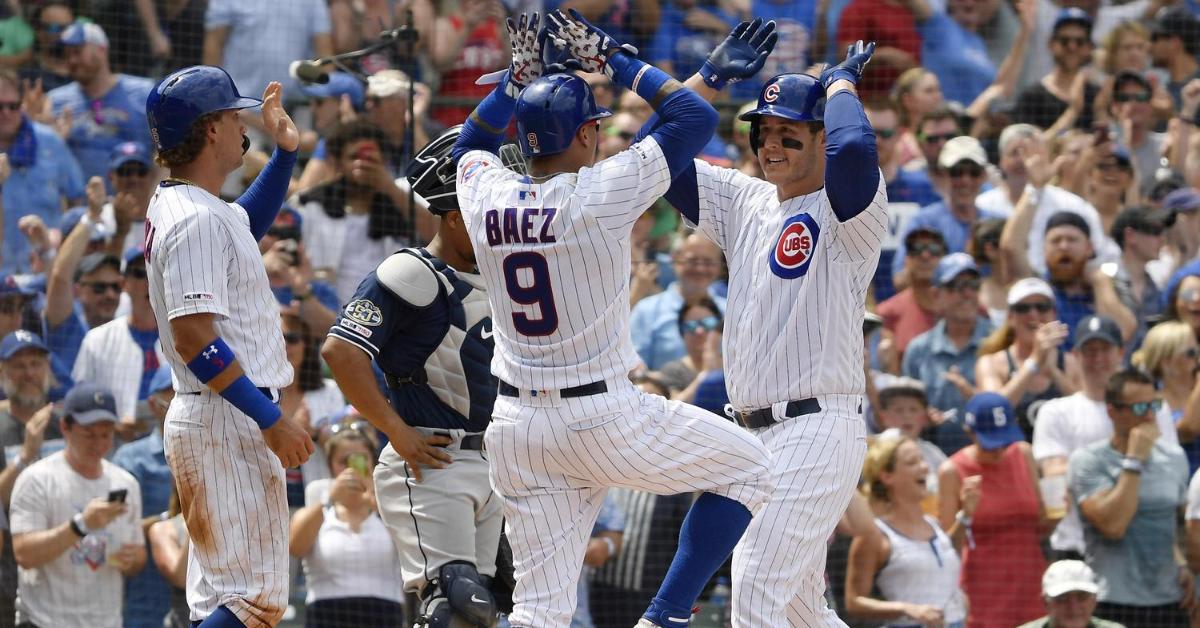 | | |
| --- | --- |
| All options on table as MLB aims to salvage season | |
---
| | | |
| --- | --- | --- |
| Sunday, March 29, 2020, 8:02 AM | | |
As Opening Day has come and gone with no baseball in sight, fans are beginning to wonder when and if baseball will be played again in 2020. With the World Baseball Classic set to kick off this upcoming winter, will that be the next time we have a chance to watch competitive baseball?
If you ask commissioner Rob Manfred, he is still holding out hope and optimism that baseball can resume activities sometime in May. However, he must also face the harsh reality that it could go well beyond May and possibly be at a loss for the entire season. While that is the worst-case scenario, it still must be looked at and talked about as we move forward.
In the meantime, owners and players are discussing all kinds of options as to what they can do to play the most games possible. At this point, an 81-game season is way more likely than 162, but what if we could get to 100 games or 120 if possible. What would need to be accomplished to do just that?
Well, one thing that is being talked about right now, and it seems the players are on board with would be playing doubleheaders as often as possible in hopes of playing as many games as possible. Not only are doubleheaders being talked about, but MLB is also discussing going the minor league route and playing seven inning double headers instead of the standard nine that we have become accustomed to.
If MLB wants to squeeze as many games possible into a condensed season without burning out their players, then seven inning double headers may not be a bad idea. It is something that a lot of teams are starting to investigate as the COVID 19 pandemic has pushed the start of baseball back to mid-May at the absolute earliest.
While MLB doesn't schedule planned doubleheaders unless they have too, both MiLB and the NCAA typically play seven innings in each game of a doubleheader, and it works well. Although only a handful of MLB planned doubleheaders happened over the last decade or so, I find it hard to believe it wouldn't work should they go this route.
Going back over the last decade, the final total of MLB doubleheaders, whether scheduled or makeup games, was as low as 14 games during the 2014 season, to as high as 34 games during the 2011 and 2018 seasons. Talking to managers around the league lately, and you can get a sense that most of them are on board for a change in this stature should it be necessary to fit in the most games possible.
Colorado Rockies manager Bud Black told USA Today that adding constant doubleheaders may be necessary for teams to get the most out of their seasons while Yankees Manager Aaron Boone chimed in by saying he would be open to seven-game doubleheaders, but averaging 8-9 or even more games a week would require more than 26 men on the roster and at least 14 pitchers.
If you do the math going off Boone's logic, if teams were to play nine games a week, they could play an entire 162 game season in just 18 weeks, which is eight fewer weeks than usual. That means that MLB could start play as late as the end of July and run a full season extending through October. That would mean the Playoffs would take place in November, where the weather could play a factor on some teams. If this is the direction MLB would elect to go, a few considerations or changes would have to be made.
The first one and most important one would be the roster size. As of now, MLB has decided to add a player to the roster and make it a 26-man roster for the season. Should teams be playing nine games a week to make up a whole season, that number would have increase to a minimum of 30 players. Honestly, I wouldn't be surprised if, for this season, only MLB would allow teams to operate under a 40 man spring training type of roster all season. That way, players would remain rested, and teams could manage games as if it was spring training to keep everyone fresh.
The second factor that would play a huge part with a later season would be the weather, especially in November. If you play where the weather would be an issue, neutral site games or games played in warm weather/retractable roof type of stadiums may be required for the playoffs. I get that it would lose revenue for some teams, but it may have to be done to succeed.
"It is an opportunity probably to be creative or to try some things that people think could stick a little bit or could be kind of a segue to something different down the line," Boone said on a conference call Wednesday with USA TODAY. "But it's certainly probably an opportunity to try some things that you wouldn't otherwise try in a normal 162-game setting where everything's kind of going off according to plan."
While some players and managers back the whole seven-inning idea, some are not sold on that idea as they feel it takes away from the game itself. Ross Atkins, current Toronto Blue Jays GM, thinks that if you play seven innings instead of nine, you take away the meaning of the game.
"You're not playing the game that is written in the rulebooks," he said. "It's not the regulation game. It's a different game. Bullpens and teams are built in a way to play nine innings. I'm sure there are people that would challenge that, and I'm not so sure it's something we should do."
"If you're playing multiple doubleheaders, and suppose they are nine innings each, the demands on a pitching staff would be extremely significant," he said.
That is where the flexibility of bigger rosters come into play. While I think MLB would agree to 30 men over 40, I think 40 would have to be the way to go if they would expect to get this done. That way teams could carry eight or nine starters, and 20 total pitchers to go with 20 position players. This allows teams to play their players significantly without burning them out in the process.
Atkins declined to say how many games he thinks would be necessary to decrease to get the most out of the year but knows no matter what they do, implications would follow.
"Decreasing the number of games isn't just about record books," he said. "It's more complicated than that because of compensation reasons, because of how rosters were built and the resources that were poured into the planning to get where we are today. It's not just as simple as 'OK. We have this number of days, let's play this number of games and call it a year."
Whatever baseball decides to do moving forward, tons of decisions need to be made to make this right for everyone. They must figure out the appropriate number of games to be played, how many doubleheaders, if any, to reach that goal. How long will the season go until, and most importantly, what is a realistic roster size for each team? Until we have those decisions, our best bet is to listen to Manfred and hope his May start date happens.