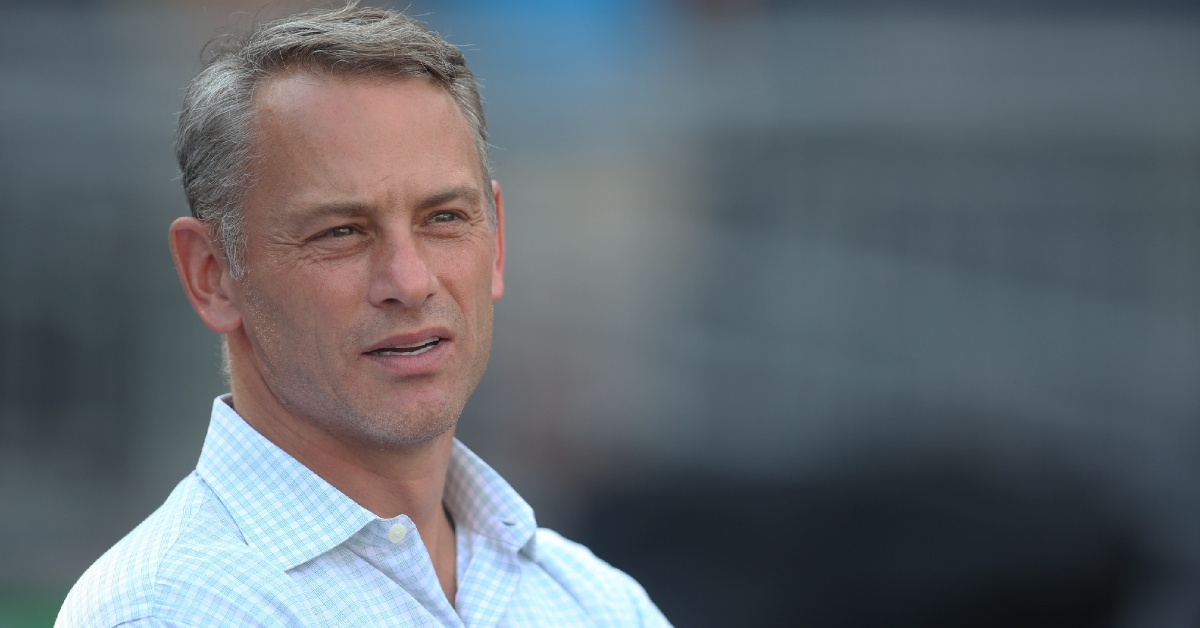 | | |
| --- | --- |
| Are the Cubs gearing up for a full rebuild? | |
---
| | | |
| --- | --- | --- |
| Saturday, November 21, 2020, 8:39 AM | | |
Things have been anything but smooth sailing for the Cubs the past few off-seasons. Not only have they lost a lot of crucial pieces, but their spending limitations have hampered from perhaps competing for the World Series. Despite, Chicago won the NL Central again last season but was upset by the upstart Marlins 2-0 in the postseason.
Things are about to get interesting in Chicago as Theo Epstein recently stepped down from his perch in Chicago and handed the keys over to Jed Hoyer. This was a move that was expected to come next season, but maybe not this season. What is done is done, and now Hoyer is tasked with several difficult decisions.
Along with rebuilding the roster, which we will get to in a minute, Hoyer needs to replace the GM position. He does have internal options, such as Jed McCleod still in the organization, who would be a great fit, but Hoyer may look elsewhere for a new right-hand man. This is his team now, so he is going to do what he feels is best.
Once the general manager position is solved, he can then begin looking at this roster and decipher where to go. Over the past several offseasons, the word change has been used a lot as Epstein indicated minor changes were coming. Surprisingly, none of those changes ever happened, and the team once again is sitting in a difficult position. Before stepping down, Epstein reiterated that change was coming, but this season it would be a more significant change to compete still.
I believe that is what the Cubs need to do, but now many rival executives believe that the Cubs are on the verge of going through another rebuilding phase and are on board to start fresh. It would make a ton of sense to do that as Hoyer would fully put his imprint on this organization. Kris Bryant and Kyle Schwarber appear to be the most popular names among Cubs players who could be dealt, but now it looks like more are being considered.
Guys like Willson Contreras, Javier Baez, and even Yu Darvish have been added to that list as it appears that no one is safe on this roster, and anyone could go. The Cubs say they are content with selling off lots of players, but they have said that in the past, so until it happens, we cannot get ahead of ourselves.
Last season, both the Cubs and Baez were in talks of a long-term extension. Once COVID struck, those talks broke down, but the two sides expressed interest to pick those talks up again this offseason. After the season he had, and the season most of these Cubs hitters had, those talks may not be coming as every one is available for the right price.
As much as fans would hate to see Baez go, there is a reason why his name is coming up with Bryant now. Baez is the one player on this roster that will probably net you the most significant return in a trade for starters. He has yet to make 10 million per season and has displayed MVP potential in the past. He is coming off a gold glove season, and his instincts are second to none when it comes to playing the game.
Bryant, on the other hand, is a bit trickier. Not only is he in the final year of his deal, but he will make around 18 million dollars. Both are red flags for teams that want his services. Not only will he not bring back the return, he may have a few seasons ago, but who is going to take him for one season at that price. The Cubs may end up stuck with him this season before losing him for nothing next offseason.
While some executives believe a massive restart is in order, it won't be easy, at least not easy to do this season. When you look at the money Baez, Schwarber and Bryant are set to make, getting a good return will be hard to come by. If someone is willing to do a sign and trade or extend one of these three, that may be as good as the Cubs can get to move on from this group.
Looking at the rest of this team, and you have Rizzo, Bryant, Baez, and Schwarber all slated to become free agents after next season. Contreras is not far behind in 2022. There is no way the Cubs will keep all those players if any, so why risk losing them for nothing if you can find a potential trade partner.
With the rotation losing so many arms from last season, both Darvish and Kyle Hendricks are shoe-ins for this season. Or so you thought. Darvish is due 59 million across the next three seasons, while Hendricks comes in at 43.5 million over the next three. Reasonable, yes, but if the Cubs have a full rebuild on their mind, those are two contracts they could part with. Darvish will bring in a massive return after the year he had, while Hendricks could, at the very least, bring back prospects.
There will be a market for all the names mentioned above; the question is, what kind of market. This is a team that needs a makeover desperately, but at what cost? Do they want to go full rebuild and not compete for a few seasons, or do they want to try and give it a go one more time and then worry about the consequences?
Those are difficult questions to answer, and Hoyer will be the one answering them now.