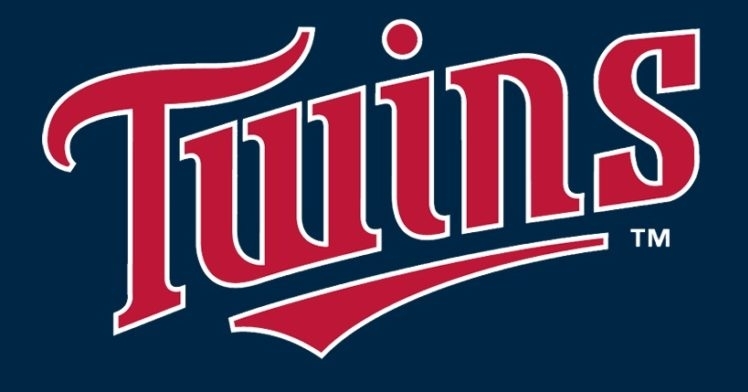 | | |
| --- | --- |
| Breaking down Cubs 2020 Opponents: Minnesota Twins | |
---
One of the biggest surprise stories in all of MLB last season was that of the Minnesota Twins. They went from a 90 plus loss season to hiring first-year manager Rocco Baldelli and winning the AL Central, top 100 wins, and led the MLB in homers, which were never a thought before the season. With a new season to begin, no one should be surprised to see the Twins take the AL Central again this season as they should be the favorites.
Ever since the Cubs began to play the Twins in 1997, the Cubs have held their own against Minnesota going 17-13 all-time against the Twins, That includes a 6-3 mark against them since 2010 in which the Cubs took two of three in Minnesota in 2015 followed by that epic three-game sweep at Wrigley in 2018. Speaking of Wrigley, the Twins will be in Wrigley for their lone meeting this season as they will be in town Sept 18-20. The last time these two met, we saw nearly 60 runs combined over three games. Could we see that once again this year?
When you break down the Twins roster, you immediately look at their offense and marvel at how many players have 20 plus homer potential. Players like Miguel Sano, Marwin Gonzalez, Jorge Polanco Eddie Rosario, and Max Kepler all could mash 30 homers in a full 162 game season. Add in 40 homer man Nelson Cruz, and you have a potent lineup.
To make matters worse, the Twins went out and signed another player to hit 30 plus homers as Josh Donaldson comes to the Twins. He will now take over the hot corner at third, and his bat will fit perfectly into the middle of an already potent lineup. Along with all that power, the Twins have some speed atop their lineup, which starts with Byron Buxton. One of the top defensive CF in the game, Buxton can flat out get the baseball while his legs play huge dividends on the bases. If he can give you any power, you are getting a bonus offensively.
One name that is missing from the Twins lineup is that of Joe Mauer. After spending more than a decade in Minnesota, Mauer has decided to call it a career, leaving a massive hole at the catcher position. Mitch Garver and Willians Astudillo did a great job as the catchers last season for the Twins. With offseason acquisition and former Cub Alex Avila now on board, Minnesota has three great catching options to choose from, two of them being very versatile.
We know hitting is going to be Minnesota's strong point, but the Twins will only go as far as their pitching can take them. Thankfully, they have a legitimate ace leading the staff as Javy Baez's brother in law Jose Berrios will continue to build on his impressive resume thus far. While the No.1 spot in the rotation is without question, the rest of the rotation is in flux in terms of who fits where.
Look for Jake Odorizzi to fill the No.2 spot this season with offseason acquisition Kenta Maeda penciled in at the No. 3. Fresh off an injury-riddled season, Michael Pineda is looking to bounce back at the bottom of the rotation as another off-season acquisition will join him in Rich Hill. These are not going to be the most prominent names, but the Twins staff is in a much better place than a season ago. Homer Bailey was also brought over this offseason as he can fill in as a starter or out of the pen.
Like the overhaul to the starting rotation, the Twins bullpen also saw a makeover this offseason, but closer Taylor Rodgers and setup man Trevor May will be back to lock down the eighth and ninth innings. Both had their moments of struggles a season ago, but still managed to post ERA's under 3.00 with Rodgers picking up 30 saves a season ago.
Joining them in the bullpen will be former closer, Sergio Romo, as he looks to slide into a late-inning role once again with Tyler Clippard. Those four will most likely make up the back end of the bullpen that could become one of the best in baseball if things pan out correctly. Guys like Cody Stashak, Tyler Duffey, Matt Wisler, and Randy Dobnak are other names to watch this season when looking at the Twins bullpen.
Looking at the non-roster player pool for the Twins and some possible names to look for as someone who could make the team out of camp, you immediately look at Jhoulys Chacin, who spent the last two seasons as the Brewers ace. After a healthy 2018, Chacin dealt with his fair share of injuries last year and ended up looking a shell of himself. We have seen firsthand the best of Chacin, and anything close to that gives the Twins some added pitching depth.
Season Projection 1-2: The last time these teams met, it was an exciting series filled with offensive fireworks and the Cubs winning 3-0. That was not these same Twins, and if the Cubs get into an offensive battle with them, it may not end well. We know the weather can be unpredictable at Wrigley, especially in September. If the wind is blowing out, I give the Twins the advantage. I think they have too much firepower to deal with and will look at them winning the season series this year.