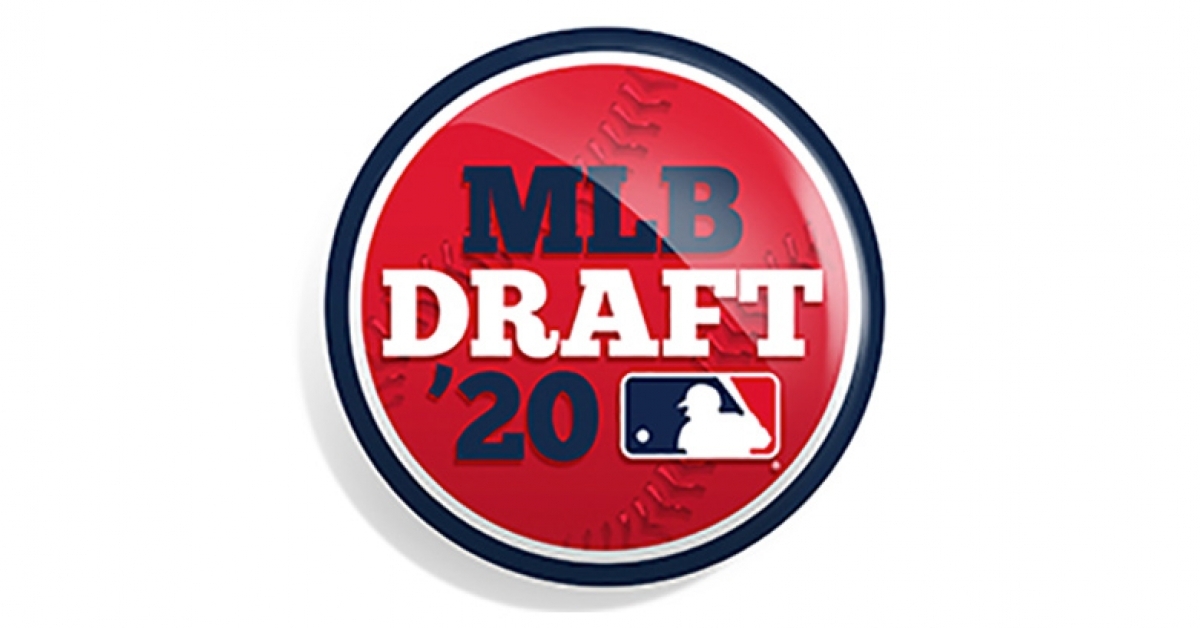 | | |
| --- | --- |
| Breaking down MLB.com's Top 200 Prospects (Part 13) | |
---
| | | |
| --- | --- | --- |
| Tuesday, June 2, 2020, 9:29 AM | | |
This part of the top draft prospect series are prospects who can fall anywhere between the second and third rounds as we are getting to the best of the best at this point. Not all these players will land in these spots, but they all bring something to the table.
#80 ZACH DELOACH (OF TEXAS A&M): I have gone on record to say the Cubs don't need to worry about outfielders yet as they have plenty of them. However, if things don't get better with Albert Almora offensively, would DeLoach be worth a look in the second or third round.
The left-handed-hitting OF got off to a slow start his first two seasons in college but busted out this spring hitting .421 with six homers in just 18 games. DeLoach may be a streaky hitter which is a big flaw in his game, but he is at his best when he turns swing loose, which is what he did this spring, and the results showed. A guy who has always lived on making contact, he sometimes settled for weak contact until this spring. Hopefully, he turned the corner.
#79 NICK SWINEY (LHP North Carolina State): After going 11-1 as a middle reliever his first two seasons with the Wolfpack, Swiney moved to the rotation this spring. That move proved to be a success as he went on to win all four of his starts walking just six batters in the process. Although he showed great stuff in his small sample size as a starter, teams have seen what he can do out of the pen, so his role is up in the air.
As a starter, Swiney worked with a fastball that sat 88-91 mph and topped out at 93 mph. As a reliever, that same heater was consistently sitting at 92 mph and could touch 95 mph. Regardless of what his role will be, that fastball will always be backed up by his wipeout curve, which is clearly his out pitch right now. Since moving to the rotation, his changeup has been a revelation and is becoming a plus pitch with decent fade.
#78 JARED SCHUSTER (LHP Wake Forest): Speaking of ACC left-handers, Schuster is just another one of the long list of ACC southpaws this season. Similar in size and build to Swiney, Schuster posted a 6.79 ERA in his first two seasons of college before figuring things out this summer to emerge as the team's best pitching prospect this spring.
Like most lefties, Schuster has some deception in his delivery despite his fastball sitting 88-92. Over the summer, he was able to push the velocity up to the 92-94 mph range topping out at 97 mph, but it remains to be seen if he can maintain that. His best pitch continues to be his changeup as that sits around 80 mph with downward tumbling action. Schuster has a slurve he is starting to use, but still struggles to spin that pitch.
#77 PETEY HALPIN (OF St. Francis, CA): Halpin wasn't considered an elite level player as the summer showcase started last year, but a strong performance from there on out-earned him much more recognition. The prep outfielder often displays impressive tools across the board, including being a plus runner on the bases with a perfect steal rate during the summer showcase.
His speed allows him to cover a ton of ground in the outfield, and his strong arm from pitching makes him a threat to nab runners across the diamond. Offensively, Halpin makes loud, consistent contact despite not hitting for tons of power. He is a line-drive hitting who is a pure hitter that has shown the ability to use the whole field evenly.
#76 OWEN CAISSIE (OF Notre Dame, ON): No, you didn't look at the school wrong, Caissie is from Notre Dame Ontario not from South Bend down the road. Although Caissie is undoubtedly not an elite talent type of outfielder, he is one of two Ontario born players who could get selected in the third round this year.
Should he elect to go to school, he is a Michigan recruit and has all the tools to be successful in right field. That all starts with his raw power as he has legit pop for the left side and can drive the ball to all fields. Some scouts have questioned his ability to find that power consistently, but he continues to make adjustments to prove them wrong. He has played nothing, but corner outfield spots his entire prep career, but some feel he could handle center, which could improve his stock.
#75 HUDSON HASKIN (OF Tulane): The 39th pick in 2018 by Oakland, Haskin is guaranteed to go higher this year as he is a top 100 prospect. Haskin batted .372 as a Tulane freshman, which opened the eyes of many scouts who have followed him since.
His right-handed swing can get long at times, but that hasn't stopped him from barreling up the ball consistently. His stroke is generally quick and produces loft to the point where 20 homers a season isn't out of the question once he fills out. He manages the strike zone well, which is why he has such a high contact rate and is not afraid to take his walks.
#74 GAGE WORKMAN (3B Arizona State): We are getting to the part of the prospect list where Cubs need to look at replacing some current stars at certain spots. Workman could be one of the answers if Kris Bryant is not around much longer at 3B. Workman was always viewed as a solid prospect, which was evident by his 14th round selection in 2017. Going to school was not his first choice, but after not reaching a deal, he did just that, and it worked out.
Workman is a 6-4 switch hitter who is strong and athletic but is a better hitter from the left side both in terms of hitting and pure raw power. Overall, he focusses on power more than pure hitting and needs to cut down on his strikeouts and work more walks. Sound familiar? Most of the Cubs hitters have been like that for years.
Workman played short over the summer, but his size is going to limit him to third base. This is the type of player that has a high upside, but a ton of flaws. However, a switch-hitting power bat is often too hard to pass up.
#73 BEN HERNANDEZ (RHP De La Salle, IL): An in-state prep arm to keep an eye on is Illinois native Ben Hernandez who committed to UIC. Hernandez is clearly the best pitcher in the inaugural prospect development pipeline as he spun six scoreless innings across his three outings. He has a big decision to make as he won't be draft-eligible again until 2022 if he heads to UIC.
Most pitchers are not known for secondary stuff, but Hernandez doesn't fall under that tree as his changeup is one of the most devastating ones in this class, making it his go-to pitch. That pitch sits around 81-83 mph and offers some filthy fade. While that pitch is his best, he sets it up with a fastball somewhere in the range of 90-95 mph. Hernandez provides a 76 mph curve as a third offering, but that pitch has a ways to go.
#72 ALEJANDRO ROSARIO (RHP Miami Christian, FL): Originally slated for the 2021 MLB draft, Rosario reclassified for this year, and now the 18-year-old has a commitment to Miami with the chance of being taken in the early rounds. Had it not been for a strong summer last year, Rosario would almost certainly be heading to college, but now he needs to make a decision.
At 6-2 180 pounds, Rosario is a bit undersized but reminds me a lot of Carl Edwards Jr. So much so that he makes up for his lack of size with a strong and fast arm that helps generate a 97-mph heater that has touched 99 mph on several occasions. To go with that heater, you can expect a wicked splitter that takes on different forms. While that pitch can play as two different ones, Rosario is working on adding some sort of cutter to his mix, which will make him much harder to hit.
#71 NICK GARCIA (RHP Chapman): The Division 3 product in Garcia arrived on campus as an infielder before switching to the mound sophomore year. Once that transition was made, he found immediate success winning nine games and saving another 12 in helping his team win the national title and earning College World Series most outstanding player in the process. After a strong summer, Garcia was set to be unleashed in the rotation this year but never got the chance.
The 6-4 hurler has shown glimpses of three pitches that have a chance to be above average. He came out of the gates on fire this spring, throwing much harder than in the past with his heater hovering around 97 mph all the time. That heater is backed up with a slider in the 84 mph range and a cutter that sits 86-88 mph. That means he not only throws hard but isn't afraid to go after you with multiple breaking stuff.
Keep an eye on his changeup this year as he hasn't thrown that much in the past. If that pitch is added to his arsenal, you're getting a four-pitch pitcher who is hard to come by these days.