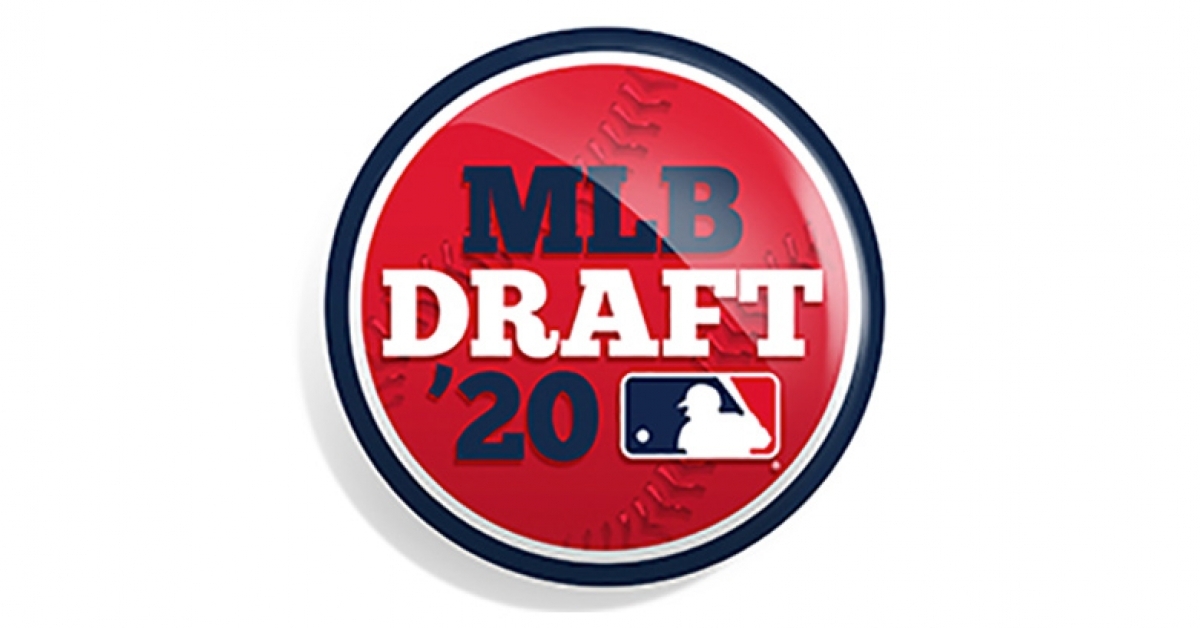 | | |
| --- | --- |
| Breaking down MLB.com's Top 200 Prospects (Part 3) | |
---
| | | |
| --- | --- | --- |
| Wednesday, May 20, 2020, 10:18 AM | | |
We discussed it yesterday, and now we are talking about it again as the Cubs need to look at the future of the first base position. While I expect Anthony Rizzo to be brought back for a few years, what do the Cubs have beyond that?
#180 BOBBY SEYMOUR (1B, Wake Forest):
Seymour could be an answer at first base. At 6-4 250 lbs, Seymour is a massive man who will not wow you at all with his glove. That shouldn't come as a surprise as his bat is what is going to carry the way. After starting for the Demon Deacons as a freshman, Seymour busted out as a sophomore hitting a 377 with an NCAA best 92 RBI's. Despite his size, he isn't your prototypical power hitter and instead possesses a more controlled approach leading to many line drive hits.
Seymour must provide offensive production as he won't offer much else. However, with just two homers in 243 plate appearances with wood bats, some scouts are a little concerned. Even with that concern, his sophomore season in college may be enough for the Cubs to look into taking him.
#179 NATE WOHLGEMUTH (RHP Owasso, OK): Another high school prospect, the hard-throwing Wohlgemuth has an Arkansas offer on the table should he bypass the draft. If not, teams are going to be getting a kid who can touch 96 mph already and consistently hits that mark. Wohlgemuth has been clocked at 98 this spring, mixing in a 78-mph curve and 86 mph change to offset hitters.
Not big in terms of height for a pitcher, Wohlgemuth doesn't throw with much effort using his legs exceptionally well for the delivery. He has had sporadic control over the past few seasons, which is why it is becoming likely he heads to Fayetteville for two seasons before reentering the draft in 2022. Should he come out, teams will be getting a hard thrower with tons of time to develop.
#178 WILL KLEIN (RHP, Eastern Illinois): Getting back to the college arms, which is where the Cubs should certainly look to invest, and you have Eastern Illinois righty Will Klein as a possible late-round option. At 6-5 230 lbs, Klein is a big pitcher which is going to be an advantage for him moving forward.
Eastern Illinois best prospect since 2009, Klein posted a 5.74 ERA through his first two seasons in college before busting out at the Northwoods League with a 0.86 ERA and 38 strikeouts in 21 innings as a reliever. That was mainly because of his fastball that was averaging 96 and touching 99 after sitting around 92-94 his first two years in school. Add in his sharp curve and improving Change, and Klein has the making of being a back of the bullpen arm to use in late innings.
His walk rate is still a bit high around five batters per nine innings, but it has gone down from nearly ten his first two seasons. For Klein to make any sort of roster, his command needs to continue to improve, but that big fastball is what teams are looking at.
#177 STERLIN THOMPSON (3B, North Marion, FL): Another 3B to keep an eye one is Florida Gators commit Thompson as the North Marion Senior has a tough decision to make. Part of a modest baseball program, Thompson has the chance to be the best prospect ever to come out of his program.
The long and lean athlete, Thompson, has a projectable body that shouldn't have issues adding some strength to it. Once that happens, look for more power to follow what is already a left-handed swing giving him the chance to hit 20-25 homers at the next level. While mostly a SS in high school, most evaluators predict a move to third is in his best interest, which is why you may see him go to college first and reenter the draft later.
#176 KYLE HURT (RHP USC): The Cubs have had previous luck with USC pitchers, drafting reliever Ryan Clarke not that long ago. Could Hurt be another option for the Cubs? Previously drafted by the Phillies in the 34th round of the 2017 draft, Hurt went to USC and improved his draft status immensely. While not the same top 100 prospect out of high school, Hurt is certainly no slouch, either.
Hurt reminds me a lot of Mark Prior as he has the stuff to make him a strong prospect. His fastball will sit 92-94 mph but can touch 97 mph while his changeup is his best secondary pitch to this point. Hurt also adds in an 88-mph slider to go with a 79-mph curve giving him four pitches he can use at any time. The one thing that has held Hurt back has been his command, as that has prevented him from going deep into starts. Once he harnesses that, you have a middle of the rotation guy that has a strong repertoire to use.
#175 CHRISTIAN CHAMBERLAIN (LHP, Oregon St): Chamberlain is another college arm that could be had in the fourth or fifth round, and the Cubs will almost certainly be looking at his film. The small 5-10 lefty may not have the size as some other college arms, but brings with him some nice pitches that have him on the verge of getting drafted. Chamberlain spent his first two seasons in relief, making a name for himself as a freshman with 11 punchouts in the 2018 College World Series.
With 2020 being his first season in the rotation. Oregon St. was expecting big things from the southpaw. Although his fastball sits around 90-91 mph, he has some nice run on it and can get it up to 95 mph on occasions. Given his lack in size, Chamberlain likes to throw his heater up in the zone and does miss lots of bats. His curveball is by far his best out pitch as the near 12-6 bender has some excellent life to it. His changeup is an average pitch also which is why he has missed so many bats at the college level.
#174 JACOB TETER (1B, Florida Southern): Another college first base prospect is that of Jacob Teter from Florida Southern. Teter is huge for a first baseman standing 6-6 but weighing just 225 pounds. Another lefty, Teter, has shown a great approach at the plate earning freshman of the year honors in college. His size gives him an intimidating presence both on the left side of the diamond and at the plate and has shown great plate discipline his whole career.
That is fully evident with more walks than strikeouts, and despite a long swing, he makes consistent contact. Playing against D2 competition might cause some teams to pause, but he is a legitimate prospect for sure.
#173 BLAKE DUNN (OF, Western Michigan): The least of the Cubs needs at this point is outfield help, but Blake Dunn is a solid prospect option. Western Michigan is not known as a baseball as the last prospect drafted was Adam Rosales back in 2005. Dunn could put an end to that streak this season.
Dunn was a multi-sport athlete in high school setting many records across the board in different sports. Ultimately, he stuck with baseball as that has paid off. His speed is his best asset to this point, which allows him to play quality defense and become an elite base stealer at the collegiate level. His arm is also a weapon as he was clocked at 95 mph during a few random appearances on the mound.
Dunn also brings with him some nice raw power, and had it not been for a rough summer in which he hit just .229 with a 25% strikeout rate, he would land much higher on this list. He does have some chase problems at this point, which has forced him to struggle to tap into his true power potential. Let's see what he can do moving forward.
#172 JIMMY GLOWENKE (SS, Dallas Baptist): If you are looking for a defensive whiz in the field, then Glowenke is your man. The 2018 Missouri Valley Freshman and defensive player of the year has done nothing but impress hitting .328 as a freshman and .296 as a sophomore. One of the better natural hitters among shortstop prospects this season, Glowenke has made a name for himself with his glove, and that shouldn't change.
He may be a line drive hitter that shows some pop, but he is as sure-handed as they come defensively, which has scouts believing he is ticketed for shortstop long term. His lack of range is the only thing holding him back, which could force a move to third. Regardless, his defensive ability will allow him to bring elite glovework to different positions across the diamond.
#171 CASEY OPITZ (C, Arkansas): The Cubs are fortunate enough to have plenty of catching depth throughout their organization, so Opitz may not be on their radar. None the list, he is listed as a top 200 prospect and one capable of hearing his name called in June. Since turning down the Indians after being drafted in 2017, Optiz has become one of the best defensive catchers in college baseball and threw out an impressive 48% of runners. Add in his two passed balls in 58 games, and you can see why.
From an arm strength standpoint, Opitz is graded out as average at best, but because he makes such a quick release and transfer, he can get runners out at a ridiculous clip. Not only that, but he is also a reliable receiver, blocker, game caller, and leader, which are all qualities you look for in a catcher. His defensive skills will have no trouble landing him a job, but his lack of hitting is the only thing that could keep from consistent at-bats at the next level.