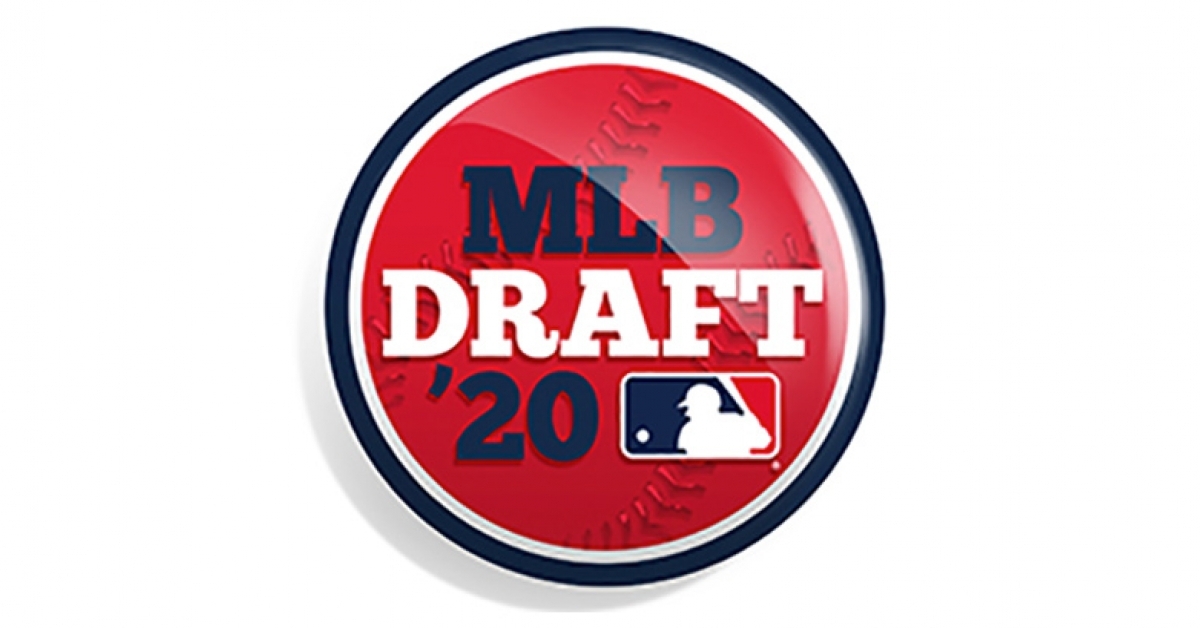 | | |
| --- | --- |
| Breaking down MLB.com's Top 200 Prospects (Part 6) | |
---
We continue with the draft prospect series with Part 6 as we move through players ranked 150-141.
#150 SAMMY INFANTE (SS Monsignor Pace, FL): Unlike the international crop this year, SS hasn't been as prevalent in the college and high school ranks, but Infante makes the list at 150. The upcoming Miami commit has shown glimpses of being able to do a lot of things on the baseball field even if he doesn't wow you.
Last summer, Infante showed scouts the ability to make hard contact and drive the ball well. That was one of his issues in the past, and now that he is adjusting, some power is coming with it. He isn't the best runner, and scouts still don't know if he will be able to stick at shortstop long term. The best option for him maybe to head to Miami to perfect his craft a bit more.
#149 COLBY HALTER (3B/2B Bishop Kenny, FL)L Infield versatility is always a major plus, and that is what Halter brings to the table. A third baseman by trade, Halter has seen equal time at second, proving he is reliable at multiple spots. Much like Infante, Halter is known as a real baseball player instead of someone wowing you with tools.
He has shown the ability to make hard contact against good pitching, as he is more of an extra-base type of hitter instead of power. Even though his power hasn't shown up yet, the knack for barreling up the baseball is something you can't ignore at this point. If he wants to be an everyday player, 2B should be his focus moving forward.
#148 SHANE DROHAN (LHP Florida St.): A previous draft pick in the 23rd round of the 2017 MLB draft, Drohan elected not to sign and join Florida St. I would say that was the smartest decision as his draft stock is now higher than where he was originally selected. Once a top 100 prospect, Drohan isn't at that level anymore, but he isn't far off.
His fastball will consistently touch 92-93 mph but will max out at 95 mph. He hides the ball exceptionally well, and that deception allows him to generate tons of swings and misses, especially with his changeup and curveball coming out of that ¾ arm slot. He still hasn't reached his ceiling yet, and the closer he gets to that, the better he will be.
#147 KALE EMSHOFF (C Arkansas-Little Rock): Emshoff struggled out of the gates in college, hitting just .253 with four homers through two seasons before having Tommy John. After missing all of 2019, Emshoff returned with a bang this season, hitting .417 with seven homers in just 17 games this season.
Power has always been a massive part of his game, and now more than ever, that has been on display. As he continues to improve plate discipline, the leverage in his swing and strength will continue to generate raw power making him a potential 20 homer catcher. His defensive skills are average at best, and that may force him to move away from catcher. If the bat keeps showing up, moving around should not be an issue.
#146 JACK LEFTWICH (RHP Florida): The rich history of Gator baseball has gone on for decades, and Leftwich will be just another piece in that story. After once being taken in the 29th round of the 2017 draft out of high school, Leftwich chose not to sign heading to Florida, where his stock has improved.
The big strong right-hander has great pure stuff, which is evident by his heater that touches 96 mph, although it mainly sits around 94 mph. He throws an 81 mph slider that breaks hard with great depth and a changeup that has similar velocity to his slider with excellent arm action. While he doesn't command the ball that well, Leftwich is always going to be around the strike zone as he likes to attack hitters.
#145 TEKOAH ROBY (RHP Pine Forest, FL): Roby is another prep arm slated to head to college as Troy university will get his services. That is unless some team pounces on him in the draft this year. Roby has all the makings of being a solid three-pitch guy as a solid frame, and loose delivery will help.
His fastball comes in at the 89-94 mph range with great sinking action, while his curveball compliments that at 74-78 mph. He does have a changeup, but that is more in the developmental stages right, making him more of a two-pitch man at the moment. Although he is around the zone, he needs to improve his overall command and control, which is what can happen at college.
#144 TIMMY MANNING (LHP Cardinal Gibbons, FL): Florida is certainly a hot spot this year, especially for high school arms. Southpaw Timmy Manning is another one of those kids who is ticketed to attend Florida in the fall.
While still young, Manning has the chance to be an outstanding three-pitch mix pitcher whose best pitch at the moment is his 75-mph curve. He throws that pitch with excellent spin rates, depth, and the ability to finish it any time he needs to. Although his fastball is around 91 mph with running action, he doesn't command that pitch as well as he needs to. The changeup is his most crucial pitch at this point, as he has an excellent feel for that. Should that get better, he will be one of those rare pitchers who doesn't need to rely on his heater to get you out.
#143 JESSE FRANKLIN (OF Michigan): After the College world series run the Wolverines put on a couple of seasons ago, there is no surprise to see some of those players getting top prospect recognition. Franklin is the best of that group thus far as he was vital in the team's success.
Washington's top high school prospect in 2017, Franklin was drafted in the 37th round but elected not to sign heading to Michigan. One of his best tools is strength, as that has allowed him to generate tons of raw power when he lets it come naturally. He did a much better job of that recently as he has learned to control the strike zone. His lack of speed has him ticketed for a left-field position if the bat keeps hitting.
#142 TY FLOYD (RHP Rockmart, GA): The top pitcher in LSU's upcoming recruiting class, Floyd will have a tough decision to make should his name get called in June. Floyd is a work in progress on the mound but is also one of the most athletic pitchers in the class.
Floyd has a delivery that requires some effort and recoil, but his quick arm action allows him to generate a strong fastball in the 90-95 mph range. Although his curveball is unreliable at this point, he does show you some glimpses of what it could be. His changeup is the worst of his three pitches, but that is primarily because he hasn't needed to use it much. Look for that pitch to improve significantly this season.
#141 MAX RAJCIC (RHP Orange Lutheran, CA): Playing for a school as well known as Orange Lutheran will certainly have your name out there, so there isn't much projection left to discuss Rajcic. However, if you are the UCLA Bruins, you are hoping his name doesn't get called, or he elects to head to Pasadena this fall to help your team the next few years.
Not only does he have the chance to have three pitches, but three above-average offerings at that, and it all starts with a fastball that hovers around 92-93 mph consistently throughout his starts. Backing up that fastball are his secondary pitches, which starts with a high spin rate breaking ball, which is a flashy slider around 87 mph. His changeup is a touch behind those two pitches, but he has enough of a feel for it to turn that around.