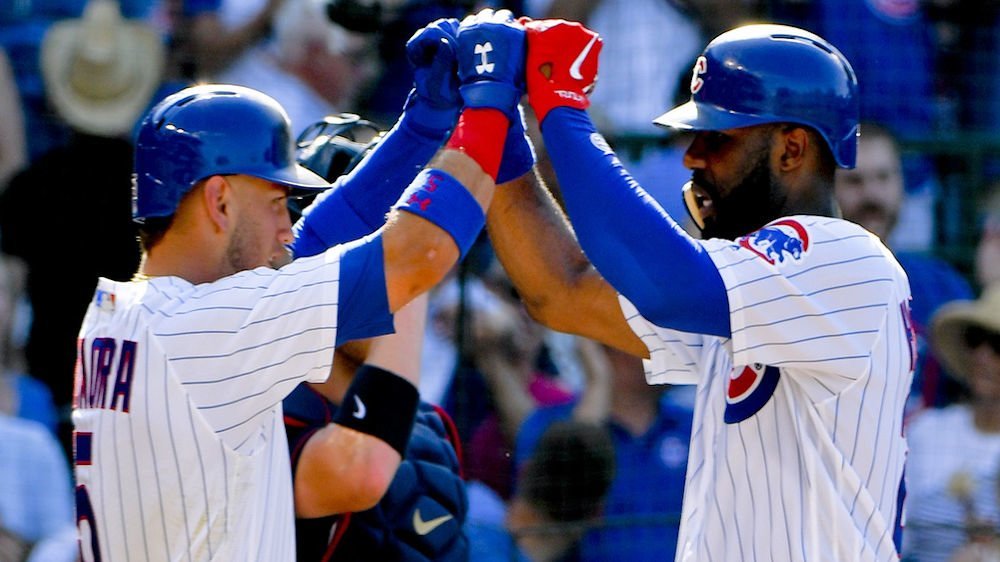 | | |
| --- | --- |
| Breaking down the Cubs Summer Camp Roster | |
---
After months of bickering about the number of games, money the players wanted to be compensated for, and the future of baseball, both the players and the MLB finally settled on an agreement as we now know we are headed for a 60 game season. With spring training 2.0 or should I say summer camp scheduled to begin Wednesday, teams needed to submit their rosters for the season, and it may look a little different, but shouldn't come as a shock.
What we know is that teams will open the season with 30 players on their roster for the first two weeks, and then it will go back down to 26 after that. However, teams can carry 60 players on what they will call a taxicab roster this season, giving teams flexibility for injuries and potential COVID 19 cases.
As of yesterday, the Cubs released their summer camp roster, which currently stands at 50 instead of 60, meaning there are ten spots left. 39 of those players will report to big league camp while 11 are slated for Minor League camp in South Bend. I expect the Cubs to add ten more players to the list before Wednesday, with nine of those players going to South Bend and one heading to Chicago.
Either way, we should have 60 players to follow this season, and here is a breakdown of what we know for sure and the potential players to round out the remaining ten spots.
Active Roster (39 Players)
Catchers: Willson Contreras, Victor Caratini, Josh Phegley and P.J. Higgins): This group of names isn't all that surprising minus Higgins at the back end. We all know Contreras and Caratini are going to be the teams go to men behind the plate, but we talked about Phegley breaking camp as the team's third catcher, so I do expect him to make the roster to open the season especially with extra bench spots. Higgins is the surprising name to see at big league camp, which may have been aided by a solid spring. Of all the catchers, he would be the odd man out in terms of breaking camp with the team but would be one of the first ones to be called up if needed.
The Cubs also have some versatility in this group as Contreras and Caratini can play multiple positions in the field and can be used as a DH if needed to give them a break behind the dish. Chicago will be one of the few teams that carry three catchers and will benefit from that.
INFIELDERS (1B Anthony Rizzo, 2B Daniel Descalso, 2B/3B David Bote, 2B Jason Kipnis, 2B/SS Nico Hoerner, SS Javier Baez, and 3B Kris Bryant): When we break down the Cubs infield, three positions were set in stone with Rizzo, Baez, and Bryant locking down their regular spots. The only position up for grabs is second base, and it will be interesting to see what the Cubs do there.
If I had to pick someone to open the season based on their spring, it would be Bote as he had an excellent spring. As much as I like that option, I still see him in a platoon role and splitting the early season reps with Kipnis despite not having a great spring himself. Descalso solely makes this team as a depth piece on the bench, and he is under contract so that basically gives him a free place at this point.
The one name to watch is that of Hoerner as he could be the X factor for the Cubs. All offseason, there have been debates on whether Hoerner should be the teams opening day second basemen. Given his lack of experience, I had him ticketed to open the season in AAA, but with no minor league season this year, Hoerner will have every chance to take the 2B job and run with it. That could be a good thing for both him and the Cubs.
OUTFIELDERS (Kyle Schwarber, Ian Happ, Albert Almora, Steven Souza Jr., Jason Heyward, and Ian Miller): If any of the groups benefitted from additional roster spots, the Cubs outfield is that group. Under normal circumstances, the Cubs would be carrying five, if not six outfielders who would be looking to find time on the field somehow. With the addition of the DH to the national league, things get a whole lot easier as guys like Happ and Schwarber can fill the DH role opening roles for Almora, Souza and Miller more consistently.
Miller was always my pick to earn the final roster spot this spring based on his speed alone. Given the way he hit the ball during the brief three-week spring training, Miller showed that he could provide some talent with the bat also and I feel he will be a nice addition to this team.
PITCHERS (22)
STARTERS (Jon Lester, Kyle Hendricks, Yu Darvish, Jose Quintana, Tyler Chatwood, and Alec Mills): The Cubs will be breaking camp with 22 pitchers fighting for the opening day roster with 15 of them most likely making it for the first part of the season. Of those 22 pitchers, six are locks in my book as I feel the Cubs starting rotation is set in stone and may even go with a six-man rotation early on.
The big four of Lester, Hendricks, Darvish, and Quintana will once again anchor the staff as the No. 5 spot was always up for grabs. The battle ultimately came down to Chatwood and Mills, who both pitched well during spring, but it looks like Chatwood has the inside track at the final spot leaving Mills as the swingman out of the pen. Given the condensed season and how many games teams will play in a short amount of time, it will not shock me at all to see the Cubs go with a six-man rotation this season, putting Mills back into the starting rotation.
This gives the Cubs a significant advantage over other teams as they can get more length out of their starters in hopes of saving the pen down the road. Whether or not this will stay that way when the roster shrinks to 26 remains to be seen, but for at least the first few weeks, we could expect this.
BULLPEN:
LOCKS (Jeremy Jeffress, Craig Kimbrel, Kyle Ryan, Rowan Wick, Brad Weick, and Duane Underwood): I decided to break the bullpen down into two parts with one being locks and the other as unknowns. Expected to carry nine bullpen pitchers this season, I feel the battle will come down to the final two spots as six pitchers should be locks, seven if you include Mills.
Right now, the back of the Cubs pen appears to be set with Weick, Wick, Jeffress, and Kimbrel expected to handle a lot of the seventh inning on duties to put the game away. Ryan is someone who emerged on the scene last season as a complete reliever who could deliver in any situation called upon. Look for that to continue this season. The one role that is going to be left undefined is that of Underwood. Normally I wouldn't put him on this list, but given he is out of options, the Cubs have no choice but to put him on the opening day roster, or they risk losing him via free agency.
THE REST (Rex Brothers, Dan Winkler, James Norwood, Dillon Maples, Jharel Cotton, Trevor McGill, Colin Rea, Casey Sadler, Danny Hultzen and Ryan Tepera): This is the list of the rest of the arms who will be battling it out for the final three bullpen spots to open the season so expect some great competition. Depending on which way the Cubs go here, I expect most of these players to see some action this season as they will do their best to get as many arms involved as possible.
If I had to pick right now, Maples, Winkler, and Sadler would be my early favorites mainly because they can work in middle relief and strictly be used as matchup arms. However, Brothers is another name to watch as the Cubs don't have a ton of lefties in the pen. If the Cubs are looking for starting depth at some point down the road, Cotton and Rea would be great options, but look for them to head to Minor League camp at some point to get stretched out. Either way, the Cubs have plenty of options.
Tomorrow we will dive into the South Bend Minor league camp roster as well as breakdown potential candidates to fill out the remaining ten spots.

Tags: Chicago Sports Baseball
,
Willson Contreras
,
Victor Caratini
,
Anthony Rizzo
,
Daniel Descalso
,
David Bote
,
,
Kris Bryant
,
Kyle Schwarber
,
Ian Happ
,
Albert Almora
,
Jason Heyward
,
Ian Miller
,
Jon Lester
,
Kyle Hendricks
,
Yu Darvish
,
Jose Quintana
,
Tyler Chatwood
,
Alec Mills
,
Jeremy Jeffress
,
Craig Kimbrel
,
Kyle Ryan
,
Rowan Wick
,
Duane Underwood
,
Rex Brothers
,
James Norwood
,
Dillon Maples
,
Jharel Cotton
,
Colin Rea
,
Casey Sadler