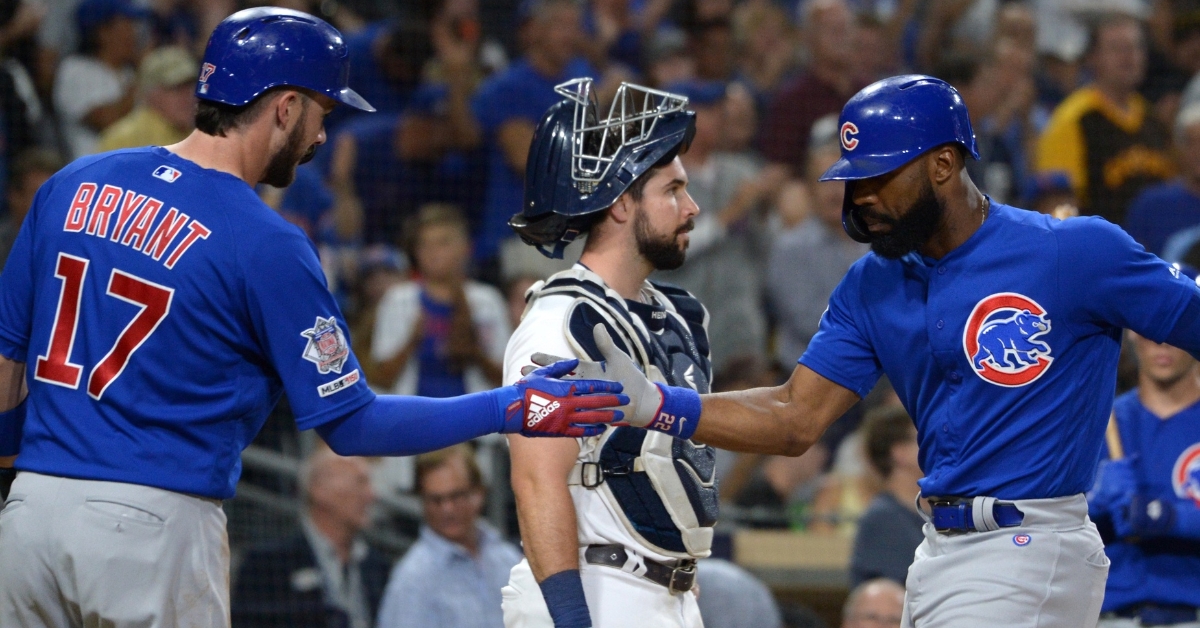 | | |
| --- | --- |
| Commentary: COVID-19 and the State of Baseball | |
---
| | | |
| --- | --- | --- |
| Saturday, April 18, 2020, 8:02 AM | | |
Most of us worry if there'll even be an MLB season this year, though I refuse to be anything but positive about it. Baseball will return. I said it the day they canceled all baseball operations more than a month ago, and I'm saying it now.
Whether or not you like or support President Trump, he wants (and needs) our nation's economy to be reopened again; then again, so do the rest of us. The timetable is unknown, but baseball seems to be determined to get some sort of partial season in, even if that means quarantining players, personnel, and stadiums in the middle of a desert.
Baseball generates money. No, it won't produce the mega-billions this year that a regular-season would provide, but it's a small step in the right direction. Empty stands will mean millions in lost gate revenue, merchandise and concession sales, but the TV revenue will help, as will the dollars being paid by advertisers.
MLB will survive, even if – gasp – that meant not having a season at all this year. A question that not many have asked about is, what about MiLB? You know… the 160 teams that serve as a farm system for the majors? I'm not sure some of those teams can survive this.
While MLB is working hard to present fans with a season in 2020, the likelihood of the minor leaguers getting a chance to play looks pretty slim. The 30 MLB teams will likely wind up setting up shop in Arizona, leaving the minor league teams without suitable playing facilities in virus-infected cities.
Two things have become more clear.

1) It's growing more unlikely there will be a MiLB season in 2020

2) Many MiLB teams are staring at a bleak economic outlook for 2021, too. https://t.co/SP9TwyZZx7

— Baseball America (@BaseballAmerica) April 16, 2020
Those teams don't generate nearly the revenue that the major league clubs do, depending on things like small-time, occasional TV revenue, and big weekend crowds at the parks. Yes, their payroll and overhead are exponentially lower than that of Major League clubs, but it's all pretty well proportionate to their revenue streams. The truth is, most minor league franchises are nothing more than small businesses, equally as susceptible to collapse in the current state of the economy.
With a totally canceled season, franchise owners at the lower levels of baseball will have to dedicate the 2021 season to make up for 2020. A good year might mean recouping some of the lost millions, but there's no way any of those franchises double their revenue and break-even after the 2021 season. This could mean the end of some Minor League teams.
This pandemic and the backlash come at a rather ironic time. MLB and MiLB have been at each other's throats for a while now, and it was three months ago that there was talk about doing away with several of the Minor League franchises, including the Class-A, short-season Cubs' affiliate, Eugene Emeralds.
During the winter meetings in San Diego, there was talk of eliminating a total of 42 Minor League affiliates, or roughly 26% of the MiLB teams. That alone would strain the talent pools for Major League clubs in the future, and now COVID-19 may make the situation even worse. At odds, it is mostly the issue of pay, though some clubs (such as the Cubs) have stepped up to give minor leaguers considerable pay raises – that is until this pandemic hit.
Speaking about the issue between the two sides, Rob Manfred said, "I think they've done damage to the relationship with Major League Baseball, Manfred said. "And I'm hopeful that we will be able to work through that damage in the negotiating room and reach a new agreement.
"You know, when people publicly attack a long-time partner after they've committed to confidentiality in the negotiating process, usually people don't feel so good about that."
Manfred said the two sides had talked, but that MiLB had taken an "unreasonable" stance and a "take-it-or-leave-it, status quo" type of approach, further hindering progress. MiLB representatives called Manfred's statement, "demonstrably inaccurate."
The average Minor League Baseball team has about 21 employees, who are compensated $62,000 a year -- including benefits.

This data, never before public, proves a point: MiLB is small business. And some teams say 2020 might force them to fold entirely.https://t.co/JH7PfwSbHG

— Jared Diamond (@jareddiamond) April 9, 2020
As the battle rages between the parties, MiLB may now find themselves eating crow and having to lick the boots of the Major Leaguers once again. A bailout from MLB and their respective affiliates may now be the only thing that saves some Minor League affiliates. Even with the White House's payroll protection plans, Minor League affiliates still won't be able to cover the cost of the day-to-day office operations and overhead, much less pay the players' salaries.
Unlike a good majority of Major League players who have considerable savings to help get them through, most minor leaguers live on a shoestring budget, trying to finance their lives, dreams, and, in some cases, families on a paycheck-to-paycheck budget. Although sad, it won't be surprising to learn that many of these baseball hopefuls give up the dream, as they just won't make it through this financially – whether or not their affiliates survive.
Once the minor leaguers return – whenever that maybe – go out and catch a game near you. The admission is comparably cheap to that of seeing an MLB game, and they'll need your support. We are, after all, all in this together.