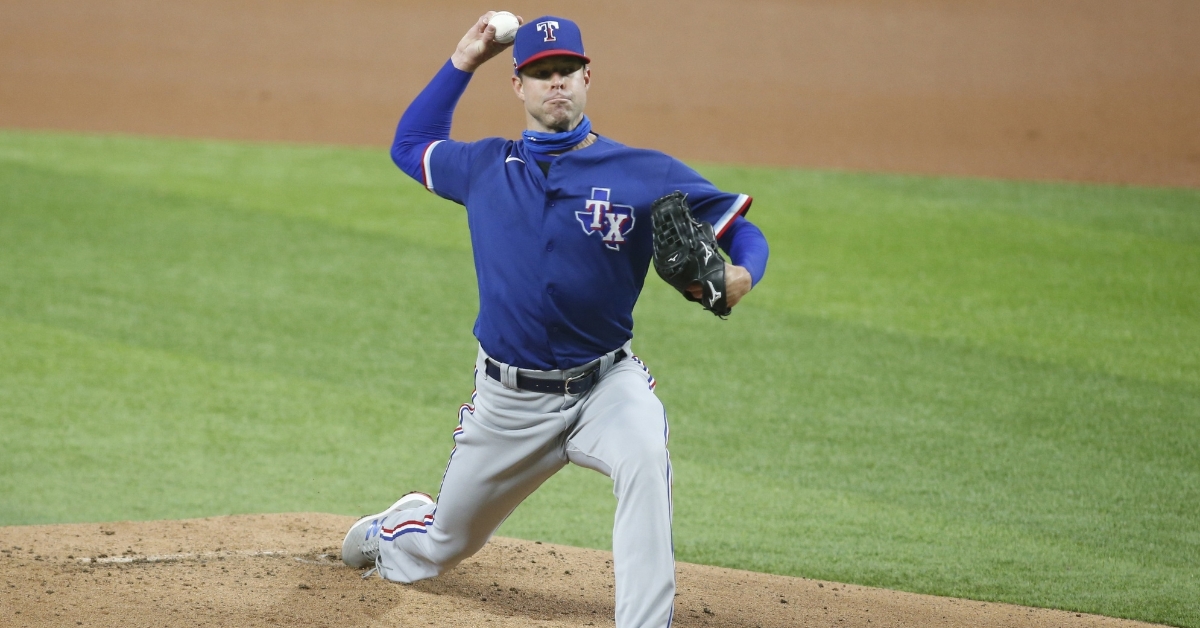 | | |
| --- | --- |
| Commentary: Cubs could give a shot to former ace Corey Kluber | |
---
Last year the Chicago White Sox were one of the more aggressive teams all free agency. It all started with the offense by adding guys like Nomar Mazara, Yasmani Grandal, and Edwin Encarnacion. Clearly, the team took a win now approach, and for the most part, it worked out last season.
One move that wasn't talked about much last year was the White Sox's decision to go and get then free agent Dallas Kuechel.
Not only was that a brilliant move, but it turned out to be one of the best steals of the offseason. The former AL Cy Young winner went through a series of up and down injury-plagued seasons before signing with the Braves in 2019. He missed part of the season that year after failing to reach a deal before spring training and once again showed promise but lacked the consistency.
The White Sox elected to take a flyer on him last season and inked him to a two-year deal. What happened next was remarkable as Kuechel was one of the best pitchers in the American League a season ago despite not dominating hitters like he once did. His ability to locate and change speeds kept hitters off balance all game long, which was a big reason for his success.
Signings like that don't happen often, but there are times where you have had a successful pitcher go through a series of injuries, only hoping for one last chance to prove their worth. For the Cubs, there is an opportunity this season for that type of signing as former Cleveland Indian Ace Corey Kluber is on the market and could be a great low-cost back end starter.
For the most part, the Cubs rotation has been intact for the past five seasons, with only one or two names being added or subtracted. This season, unlike seasons in the past, the Cubs have three openings that need to be filled, so they will certainly consider all options for this season. In-house options Alec Mills and Adbert Alzolay are certainly going to get a look, but the Cubs have also been in contact with Jon Lester and his agent, so don't rule out a reunion yet.
However, with many openings and a position on the team where a competitive battle will be held, could some surprising candidates emerge as potential options for this team. Despite nearly 70 million coming off the books from last season, don't expect the Cubs to break the bank for guys like Trevor Bauer. Instead, look for more cost-friendly options or even giving guys a one-year deal in hopes they can become a reclamation project.
Corey Kluber Expected To Throw In Front Of Teams This Month https://t.co/cj27a9kUSb pic.twitter.com/mWH08Daxmb

— MLB Trade Rumors (@mlbtraderumors) December 13, 2020
Discussing the latter part of that for a moment, there is a free agent Cubs fans are very familiar with, and it would be interesting to see what he has left in the tank. I am talking about former Cleveland Indian Ace Corey Kluber as a possible reclamation project candidate. It has been a while since the Cubs have gone out and signed a free-agent starter, and it has been even longer since the Cubs gave someone a shot to be a reclamation project.
Jason Hammel is the last one that comes to mind, but he was having a strong year with the Cubs in 2014 before being traded, only to be resigned the next year. Kluber, on the other hand, would be a whole different gamble. Now 34 years old, the former ace is no spring chicken anymore, and there are a ton of miles on that arm. After putting together an impressive four-year run with Cleveland, the righty has been hampered with injuries the past two seasons, throwing just one inning in 2020 and 37 total the last two seasons.
Given that scenario, most contending teams will not offer him a starting job unless they sign him to a minor-league deal, and he earns the spot. There may not be many teams willing to give him a look unless they need starting pitching, which the Cubs certainly have. Why not take a swing at Kluber, especially if he proves he is healthy once again?
Let's not kid ourselves, Kluber is not the guy he once was but has still gone 98-58 over his career with a 3.16 ERA. He won double-digit games five times in six seasons from 2013-18 and topped 18 wins four times during that stretch with a career-high 20 in 2018. Kluber has also posted an ERA south of 2.9 three times, including his career-best 2.25 in 2017.
Before the injuries started piling up, Kluber was the definition of a dominating ace. His fastball averaged 97, and his steady diet of breaking pitches kept a hitter guessing all game long. The command is what stood out the most. Unlike most power pitchers that tend to walk a few hitters now and then, Kluber very seldom walked 50 batters in a season and struck out nearly 250.
If you want to see just how dominant he was, go back to the 2016 postseason and look at what he did not only to the Cubs in the World Series but over the entire postseason. The Cubs got the last laugh by hitting him hard in game seven, but that was just a mood point for how dominating he was.
Considering he hasn't pitched very many innings across the last two seasons, he needs to show he is healthy before anyone gives him a chance. Once he clears that hurdle, he would need to be willing to accept a back of rotation gig. At this stage in his career, I would be willing to bet he will sign with someone who allows him to start.
A rival executive speculates that given the developments in the starting pitching market, and the respective team needs, he sees Corey Kluber landing with the Yankees, Mets or Red Sox.

— Buster Olney (@Buster_ESPN) December 2, 2020
Kluber is never going to be the starter he once was, but the Cubs or anyone for that matter wouldn't ask him to be that as he would be pitching in the No. 4 or 5 spots. If he can give you consistent outings and innings, that is all you can ask for from him at this point. His velocity remains a big question going forward, but if he is close to the 92-93 that he showed last season in his lone inning of work, why not give him an offer to be your No. 5 starter this year.
Upgrade Your Account
Unlock premium boards and exclusive features (e.g. ad-free) by upgrading your account today.
Upgrade Now