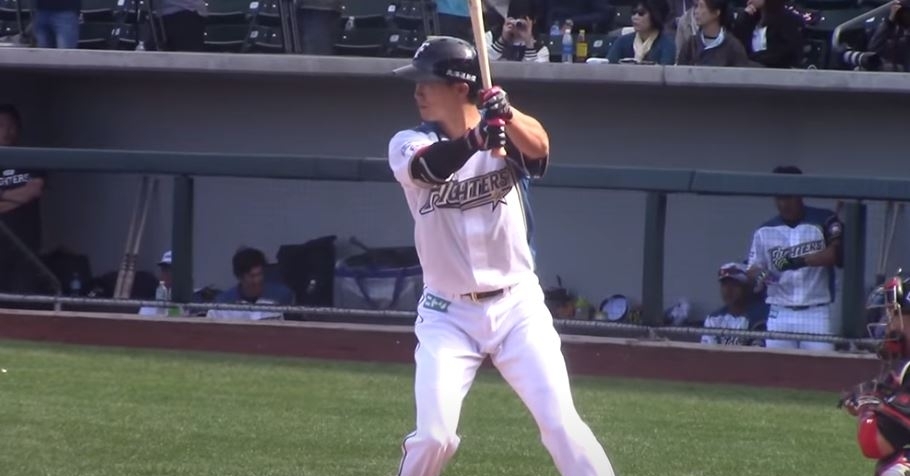 | | |
| --- | --- |
| Commentary: Cubs should consider Haruki Nishikawa | |
---
While most of the focus this time of year revolves around the MLB free agents, there are also foreign free agents to look into. From the KBO to the NPA to the International Free agents, players are dying to come to the United States, and teams will do what it needs to with hopes to make a run at some of these players.
The Cubs have had some success on the international market, but not necessarily the Japanese market. Kosuke Fukudome immediately comes to mind as the premier NPA talent the Cubs signed, and fans know how that panned out. However, several Japanese players are ready to make the jump stateside, including utility man Haruki Nishikawa.
When you look at the Japanese market for players looking to make the jump to the MLB, 31-year-old pitcher Tomoyuki Sugano is the name that immediately comes to mind. The ace has won the Japanese CY Young award in 2017 and 18 and then dominated the USA lineup in the World Baseball classic. He would be the perfect addition to the Cubs rotation, but Chicago may not want to dish out that sort of cash.
However, some other Japanese names will help this team and require less money, and Nishikawa is one of those men. He may be less of a sure thing than Sugano, but he has a lot to offer as a utility player and is similar to what Zobrist brought to the Cubs. He is just 28 years old and is a player accustomed to playing multiple positions. The Cubs have always loved versatile players, but since Zobrist left haven't had one to depend on.
Despite his versatility around the diamond, Nishikawa shines in the outfield, where he has earned three gold gloves.
Haruki Nishikawa's wide range fielding. #npbeng pic.twitter.com/M70IBuDbkm

— ?????.com / ???? ?????TV?? (@PacificleagueTV) August 18, 2017
He is a left-handed hitter who won't hit for a ton of power but has strong on-base skills that could make for a premier leadoff hitter. This past season, Nishikawa took 81 walks and struck out just 79 times for an impressive 410 OBP. He also has the speed you look for in leadoff hitters as he picked up 30-plus steals for the seventh time in his career.
Not only is Nishikawa young where a team could offer him a comfortable multi-year deal, but he is a gold glover who can play all three outfield spots and has even seen infield in his younger days. He gets on base, steals bases, takes walks, and doesn't strikeout.
"Speed demon", Haruki Nishikawa. #npbeng pic.twitter.com/8oAA0Wn8kb

— ?????.com / ???? ?????TV?? (@PacificleagueTV) July 7, 2017
With so many power hitters who are home run or bust in their everyday lineup, Nishikawa is the nice opposite of that and could ultimately be the perfect table-setter for the rest of this lineup.
The Cubs lineup has players who hit for power, but they also have players that strikeout. Opposing pitchers know that, and this team has been exposed for three seasons. Nishikawa is the kind of hitter that will give teams a different look atop this lineup and is the exact opposite of what this team has become.
11?8?????????
?HARUKI NISHIKAWA
BCG???????????????????????????????? pic.twitter.com/z5Ryp9OJ6A

— *?*?????? (@___syo_6) November 8, 2017
Looking at his career with the Nippon Ham Fighters, which started in 2011, you can see exactly the type of hitter. His first season was the only season he hit under .270, posting a .264 average in 80 games as a rookie. Since then, Nishikawa has done nothing but impress, hitting .280 plus in most of his years with a career-high .317 in 2016. Across his 10 years, Nishikawa has compiled a .285 average.
If that still doesn't get you excited, let's look a bit more into his career stats. He is a guy that may not hit for power, with just 59 homers and 390 RBI's thus far, but his 318 steals makes him a threat to steal anytime he is on first. Nishikawa has also been caught just 54 times, so he is as dangerous as they come. The OBP is what sets him apart, where he has compiled a .377 OBP across his career, which included that career-high .413 last season. He takes walks, doesn't strike out a ton, and knows how to put the ball in play. In other words, Nishikawa does what a perfect leadoff hitter would do.
While these numbers are great, the lack of power raises some questions about how he could produce at the major league level. Immediately, you can look at Ichiro Suzuki and the amount of success he had. Granted, Nishikawa is nowhere close to Suzuki, but Nishikawa has a similar approach where he could last a long time in this league.
This is a player that would be coming stateside to play outfield and most likely be a leadoff hitter. Both are needs for this Cubs team. While fans may be looking for an impact bat, Nishikawa is someone who would make this lineup more diverse, giving pitchers a different look at the top. If his price is affordable, the Cubs would be wise to take a stab at him this offseason.
Upgrade Your Account
Unlock premium boards and exclusive features (e.g. ad-free) by upgrading your account today.
Upgrade Now