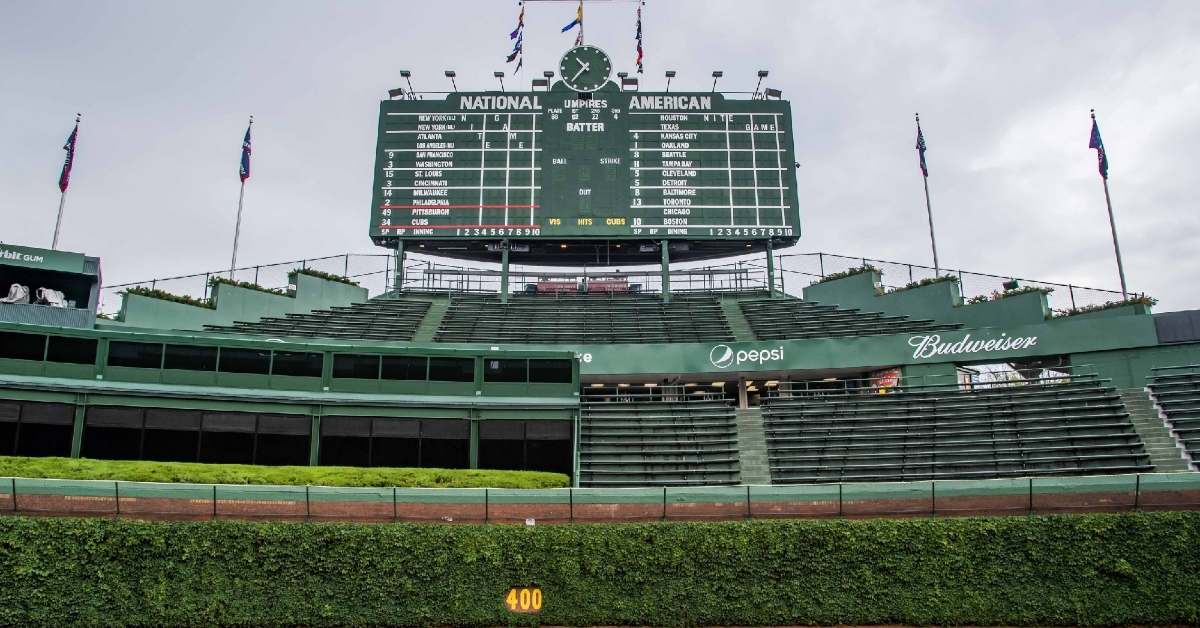 | | |
| --- | --- |
| Commentary: MLB should eventually shakeup their scheduling | |
---
| | | |
| --- | --- | --- |
| Thursday, July 9, 2020, 9:06 AM | | |
I have to give the MLB schedule makers a ton of credit this season as they went through the wringer and more to put a 60-game schedule together. After originally having a full 162 game slate, MLB went on hiatus without knowing if baseball would return this season. After numerous reports of when the season would start, how many games would be played, and where those games would take place an agreement was reached to play 60 games with games being played in the team's respective ballparks without fans.
Once this announcement was made final, the schedule makers went to work to create the most simplistic schedule possible to accommodate travel for everyone. What has been created is a geographically sound schedule that pairs interleague divisions together. For example, the NL East plays all AL East and NL East teams. NL West plays just the NL West and AL West this season while the NL Central plays both the AL and NL Central this season.
By doing this, you not only cut down on travel by keeping teams as close to home as possible, but you still allow teams to play their division as well as interleague rivals that they don't see every year.
The current schedule breaks down like this for every team, but we will use the Cubs as an example.
You will see 40 games against your own division (10 games per team). The remaining 20 games come from the closest AL Division which is the Al Central for the Cubs. Ideally, I expected the teams to play four games against each club, but that didn't pan out that way.
I have always been a fan of interleague play as you get a chance to see players like Mike Trout, Justin Verlander, Aaron Judge and so much more that you normally don't see. In a normal 162 game season teams play 20 interleague games so seeing that number stay at 20 not only made me happy but was surprising. Once I looked at the schedule and saw everything broken down it had me thinking, what if this turns out to be a success? Could this pave the way to future scheduling in the future?
Let me explain what I mean by that. Taking NFL and MLS out of the equation you have three sports that play a minimum of 82 games in a season. Both NBA and NHL play 82 with MLB at 162. Much like MLB, both the NHL and NBA play everyone in there division more than anyone else as well as in their own conference. However, the one thing I love about the NBA and NHL is that they will play all 29 teams at least two times rotating home venues throughout the season. While that is impossible for the MLB to do, I would love for them to adopt some sort of format where we could see them play every team in a season.
The easiest way for that to happen is through a proposal I went through in my head last night and it would seem to work perfect. The way I looked at things was taking an MLB season from 162 games and making it a 160-game season. It is only a two-game difference, but it worked out very easy. Right now, the Cubs face everyone in the NL Central 19 times each for 76 games, and then play the rest of the NL a minimum six times each to total 142 games against National League teams. The remaining 20 games comes from a corresponding American League division.
What I would like to see happen is take the NL Central and play everyone 15 times instead of 19. That would be a total of 60 games played in my new proposal leaving 100 games open to fill. With 25 teams not in the Cubs division, you could fill that 100-game section by playing every remaining team once throughout the season playing a four-game set either at Wrigley or on the road.
If you play 160 games, you will see 80 home games and 80 road games so it shouldn't matter how that would happen. This would also give fans a chance to see the Cubs face off against all 29 teams on a yearly basis and see players they may not see for three years. If this were something MLB would love to pursue, the question is how they would go about doing it.
Well for starters, you know you would be getting 30 divisional home games and 30 divisional road games right out the gate. Then you would need to look at filling the home and road slate. If teams were to play everyone in the league one time outside the division in a four-game set, you could make it where they face one entire division at home and one entire division on the road.
For example, the Cubs could see the entire NL East and AL Central at home (40 games) and see the AL East and NL West on the road (40 Games) You now have 70 home games and 70 road games meaning you have to fill the final 20 games with AL West teams. For that to work to keep things 80 and 80, you would need to face one team at home twice and one team on the road twice which makes Houston an obvious choice. They used to be in the NL Central for years and they are not in the western time zone.
That leaves 16 games remaining between four teams. Meaning the Cubs could head to California to see Anaheim and Oakland for the final eight road games on the schedule and see Seattle and Texas come to Wrigley for the final eight games on the home slate. That way not only are we seeing the NL central 30 times at home, but you get the likes of other divisions at Wrigley field every other year instead of possible six years depending on how the rotation goes.
I get this is an off the wall thought process and embarks more change on baseball than what we already have, but looking at this proposal it can't be that hard to do. Can it? You remove two games from the schedule and do a balanced schedule where you see everyone in the league the same amount of times minus your own division. I don't know about a lot of you, but I would jump at the chance to see Mike Trout play the Cubs every year even if it was for just four games. That is better than once every three years.
I don't expect MLB to pursue something like this unless they expand which is something that has been talked about a lot lately but doesn't appear likely for at least five more years. Until then, this is all just smoke and mirrors at this point and just a fun thought about how we can see more teams annually.