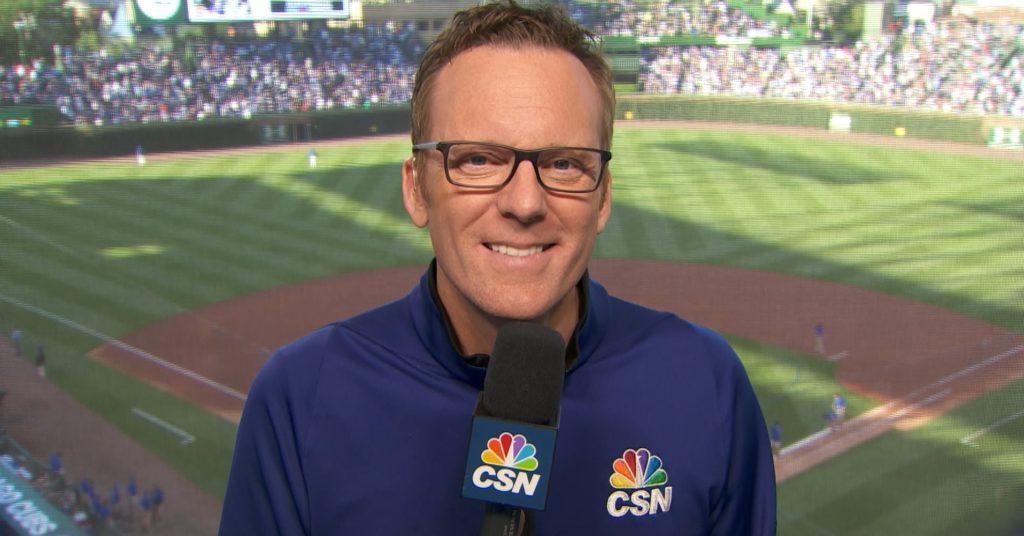 | | |
| --- | --- |
| Commentary: Thanks for the last 16 years Len Kasper | |
---
| | | |
| --- | --- | --- |
| Monday, December 7, 2020, 8:55 AM | | |
Perhaps the offseason's biggest shock thus far has been the announcement that Len Kasper is no longer going to be the TV voice of the Chicago Cubs, and rather the radio voice of the Chicago White Sox.
Kasper has announced nearly 2,500 games as the voice of the Chicago Cubs and has been the soundtrack of many great memories the Cubs provided for its fans over the last 16 years.
Initial news led to speculation that Len's departure had something to do with the Marquee network and the corporate feel to the broadcasts that Kasper did not deal with during his first 15 years as Cubs announcer.
Others believed that perhaps some of the Cubs budget cuts extended to their brand new network, and the play by play man was getting a pay cut that ran him out of town.
But the fact of the matter is, Kasper was chasing a dream he has had since he was 12 years old — and although to Cubs fans, the White Sox are the enemy, you have to applaud Kasper for chasing that dream.
"Broadcasting baseball on the radio has always been my dream," Kasper said last week. "I am happy the White Sox were interested in having me handle their play-by-play responsibilities, and I am appreciative that the Cubs were willing to let me leave that organization on such great terms. I have always been fascinated by the creative freedom radio allows its broadcasters, and baseball is such a great game when presented on the radio. I have been dreaming about doing this since I was 12 years old, listening to Ernie Harwell, and I didn't want my career to pass without experiencing this great game nightly from the radio booth. I want to thank both the Sox and Cubs for allowing me to live out this baseball dream."
As I learned in my multiple podcasts with Kasper, he is a Michigan native. Kasper grew up watching the Detroit Tigers, listing to Ernie Harwell on the radio — and he always dreamed of being that guy in his future.
Kasper graduated from Marquette in 1993 and worked for a Milwaukee radio station until 2002. He spent parts of those years assisting on Brewers broadcasts and then worked as the play-by-play announcer for the Marlins until he was hired by the Cubs in 2005.
Kasper's broadcast style is one that many fans grew to enjoy over the last 16 seasons. His pop-culture knowledge and quirky baseball demeanor was spelled by a calmness when calling games. Kasper once told me that sometimes you let the game call itself — especially when you can lean on the sounds of Wrigley Field to aid you.
Kasper was known for his 'Oh Baby' call whenever he got excited and 'BALLGAME OVER' when walk-off homers would clear the basket in the outfield. Whether it was Aramis Ramirez, Derek Lee, or Kris Bryant — Kasper provided a voiceover for epic Cubs moments.
As good as this job was — one that Kasper once told me he had intentions to keep for as long as possible — it was time for Kasper to take advantage of an opening across town and fulfill his dream.
If it was an opportunity not in Chicago, Kasper likely would not have jumped at the offer — but the pieces fell into place for Kasper.
Kasper joins the White Sox radio team that is transitioning to ESPN 1000 — and is transferring partners from JD to DJ come 2021.
Best of luck to Len in what's to come. Congratulations on fulfilling your dream, and thanks for the past 16 years.