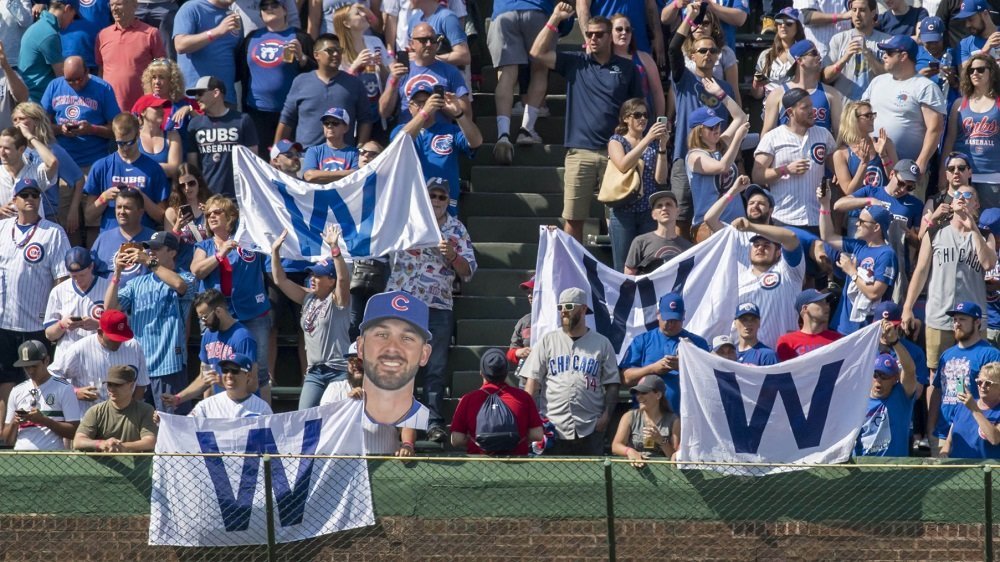 | | |
| --- | --- |
| Cubs Corner with Bob Fiorante: Northsiders vs. Southsiders | |
---
On this edition of the Cubs Corner, presented by Coach's Bar and Grill, Anthony welcomed Bob Fiorante (Sox Insider) to the show to breakdown an epic battle between the all-time Cubs and all-time Sox.
Coach's Bar and Grill Update: amidst these uncertain times, Coach's Bar and Grill located at 6169 North Northwest Highway on the northwest side of Chicago is still open for delivery and takeout.
For the discussion, the pair used the rosters used by the MLB in its simulation tournament of every team's all-time roster — both the Cubs and Sox were eliminated, and the tournament's championship is between the Reds and the Yankees.
Here are the rosters Anthony and Bob used, including additions made in bold:
CUBS
Starters:
C: Gabby Hartnett
1B: Anthony Rizzo
2B: Ryne Sandberg
3B: Ron Santo
SS: Ernie Banks
LF: Billy Williams
CF: Hack Wilson
RF: Sammy Sosa (switch to DH)
DH: Andre Dawson (switch to RF)
Bench: Kris Bryant, Javier Báez, Mark Grace, Aramis Ramirez, Frank Chance, Jody Davis, Derek Lee
Pitchers: Fergie Jenkins, Mordecai Brown, Greg Maddux, Jon Lester, Kerry Wood, Jake Arrieta, Hippo Vaughn, Lee Smith, Bruce Sutter, Pedro Strop, Carlos Marmol, Mark Prior
And as for the other side of town. The Chicago White Sox look like this.
WHITE SOX
Starters:
C: Carlton Fisk
1B: Frank Thomas (switch to DH)
2B: Nellie Fox
3B: Robin Ventura
SS: Luke Appling
LF: Magglio Ordonez
CF: Minnie Minoso
RF: Harold Baines
DH: Paul Konerko (switch to 1B)
Bench: José Abreu, Luis Aparicio, Eddie Collins, Jermaine Dye, Shoeless Joe Jackson, A.J. Pierzynski, Joe Crede
Pitchers: Mark Buehrle, Chris Sale, Billy Pierce, Ted Lyons, Ed Walsh, Red Faber, Wilbur Wood, Bobby Jenks, Bobby Thigpen, Hoyt Wilhelm, Roberto Hernandez, Matt Thornton
The podcast was both exciting and intense in both member's pitches for their perspective player to be deemed the winner. The match was decided six advantages to four, with one tie — check out this episode for the full breakdown and discussion.
As always, this episode, past episodes, and future episodes are available on Soundcloud, Apple Podcasts, and the CubsHQ website.