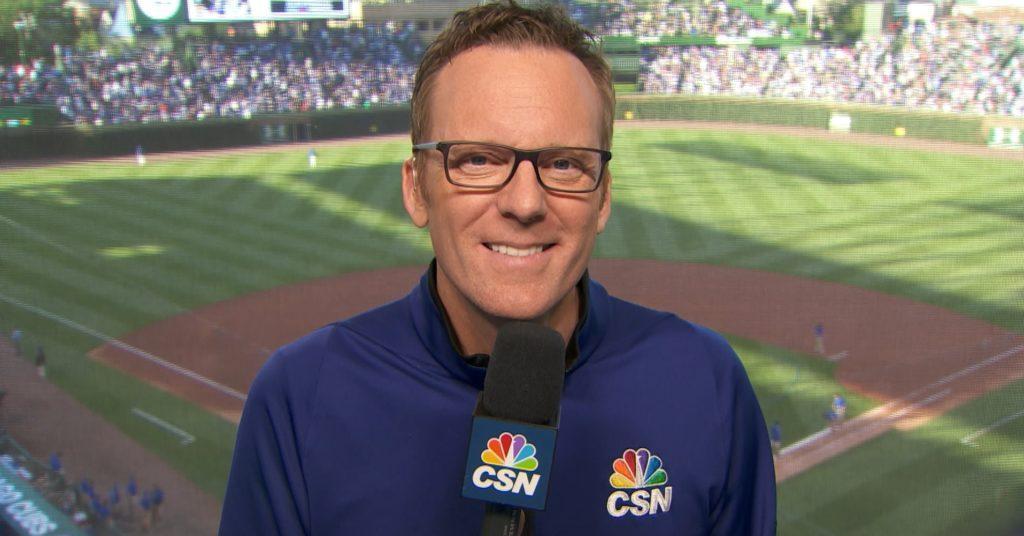 | | |
| --- | --- |
| Cubs Corner with Len Kasper: State of MLB, Marquee Network, Predictions, 2016 season, more | |
---
On this edition of the Cubs Corner, presented by Coach's Bar and Grill, Anthony got the chance to chat with Cubs TV play-by-play announcer Len Kasper.
Kasper is a frequent guest on the show, and has been the voice of the Cubs since the 2005 season. The Cubs would be about 10 games into their schedule already, so we all would have heard Kasper's voice by now — but no baseball means no broadcasting, so hearing Len's voice felt especially like a treat today.
Anthony and Len talked about how Kasper has been staying busy, as well as discussing the state of the MLB amidst this Coronavirus hiatus.
The MLB has discussed plans to open the season and various locations that could house them — the two dissected the most recent report from Jeff Passan and Ken Rosenthal that states baseball could begin as early as May in Spring Training parks.
The pair also talked about the brand new Marquee Network, and how Len's transition has been to the new channel, with new talent and new technology.
It wouldn't be an episode of the Cubs Corner without talking about the Cubs, and Kasper gave his prediction for these positions for opening day.
Centerfield: Ian Happ over Albert Almora (but mentioned both will see time)
Second base: Jason Kipnis over Nico Hoerner (who he believes is slated for the minors)
Fifth starter: Tyler Chatwood over Alec Mills
Opening Day Starter: Yu Darvish just barely over Kyle Hendricks
After discussing the managerial differences between Joe Maddon and David Ross, Kasper reflected on his time around the 2016 team — as so many of us have been doing over the past few weeks.
Before finishing up, Kasper revealed the team he remembers most beside the 2016 club and his Mount Rushmore of four Cubs' Greats — tune in to the episode to find out who he picked.