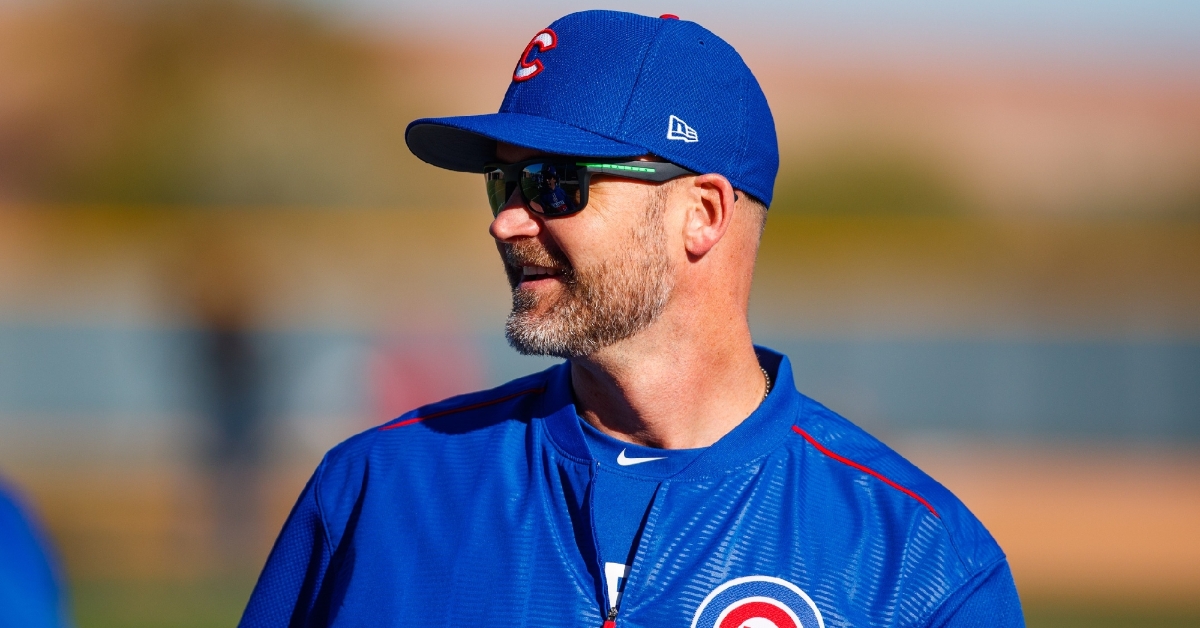 | | |
| --- | --- |
| Cubs News and Notes: MLB and Coronavirus, Fergie's gesture, Rickett's letter, more | |
---
CUBS NEWS AND NOTES
Opening Day: Postponed until at least April 9.
MiLB player infected: There is now one confirmed case of coronavirus in baseball. A minor league player in the New York Yankees system has tested positive for coronavirus, sources told ESPN. Jeff Passan has reported that the payer was quarantined on Friday after saying that he had a fever.
The player's name has not yet been released, but the Yankees say that he hasn't been to Steinbrenner Field in Tampa – home of Yankees' spring training.
Players offered choices: MLB players have been offered a few choices while they wait to start work again. Players can stay in camp, go back to their permanent homes, or remain in their seasonal housing in the cities in which they play.
It seems odd to have players moving in different directions in the final ten days before what was supposed to be Opening Day, but at least MLB wants them to stay in some sort of organized, if not close, proximity.
Hey, Arizona. See you... soon? Later? Next year?

TBD. Stay safe, everyone.??? pic.twitter.com/vApYbvliqK

— Jordan Bastian (@MLBastian) March 15, 2020
I would have thought that teams may be allowed to practice privately, but according to Ken Rosenthal, MLB wants players to distance themselves from each other as well. You'd think that the team doctors might be able to test players on some sort of frequent schedule so that they could continue to work as a group, but that won't be the case.
MLB expected to send out guidelines advising teams to end organized group workouts at spring and home parks, sources tell me and @EvanDrellich. Camps would remain open for individual needs, but with limited staff. Idea is stricter compliance with social-distancing practices.

— Ken Rosenthal (@Ken_Rosenthal) March 15, 2020
David Ross and his coaching staff have all abandoned camp, leaving no one even to oversee structured workouts. I thought that when the Cubs closed their training facility for a "deep cleaning," that it meant players would be returning for workouts today. I saw (and still see) no reason why teams can't divide 40+ man rosters and have scrimmage games, as they continue to prepare for a season that will eventually come.
Minor league teams are also now telling their players to vacate camp. It's somewhat surprising that it's taken this long for that directive, as MLB teams and players were given that notification on Friday.
Minor League players are to leave spring training, w/some exceptions, per memo sent from MLB to clubs: "All non-roster players should return to their off-season residences to the extent practical."

Teams told to help players who have circumstances that make going home difficult

— Evan Drellich (@EvanDrellich) March 15, 2020
Progress in Japan? According to reports from players in Nippon Professional Baseball, Japan hopes to start their season sometime in the next 2-3 weeks. Jon Morosi spoke with Frank Herman (former Phillies' pitcher), who's played in Japan for the past four seasons.
Wish it was under happier, "Opening Day is less than two weeks away!" circumstances, but it was still a pleasure to visit with @jonmorosi on #MLBTonight. JP's thoughts on what we can learn from our baseball family/friends in Japan and Italy: pic.twitter.com/hleYIOz1WD

— Stephen Nelson (@StephenNelson) March 15, 2020
Herman says citizens in Japan are following all of the prevention guidelines that they've been given, and as a result, are seeing progress in their fight against the virus. As I continue to search through Twitter for the latest news tidbits, I see tweet after tweet about people lining up for bars and other places, with the most recent regarding St. Patrick's Day.
Just drove through Wrigleyville. Every bar on Clark Street has a long line of people ingreen regalia waiting to get drunk and spread a virus. pic.twitter.com/m28q5SnF3J

— Unlike web sites of the past. (@spiderstumbled) March 14, 2020
Maybe there's not a sick soul in that line, but perhaps there is. The longer it takes people to realize that they have to isolate themselves until this thing settles down, the longer it's going to take for baseball and other things to return to normal. I'm all about not buckling to pressure, but this is different. People still don't seem to get it, though.
Welcome to our world without live sports. ?? pic.twitter.com/l9ViENYTSX

— David Kaplan (@thekapman) March 15, 2020
A total of 49 states have now reported confirmed cases of the virus, with West Virginia being the only virus-free state. How in the hell that happened, I'll never know.
Fergie's gesture: To help out the stadium and concession workers who are now displaced, Fergie Jenkins is donating all of the money from his My Cameo videos to the employees.
While we all miss baseball right now I think it's important to think about all of the families being affected by this. My Cubs & Sloan Park family are out of work & for the next week I will be donating all money from My Cameo videos to the employees. https://t.co/iVTE7ErZMA pic.twitter.com/P7Esogo9ad

— Fergie Jenkins (@fergieajenkins) March 15, 2020
There has been a GoFundMe account set up by Trevor Bauer, who also hopes to help out the workers. People either love or hate Bauer, but although outspoken (I personally love it), the guy's heart is absolutely in the right place.
In conjunction with @Watch_Momentum, we're excited to bring you our friendly rendition of #TheSandlot

We've started a GoFundMe to help support stadium workers displaced by our season postponement.

Please join us and consider donating: https://t.co/DyEKdvwtpW

— Trevor Bauer (@BauerOutage) March 14, 2020
Ricketts' letter: With baseball still shut down due to the coronavirus outbreak, stories of kindness seem to be emerging. Cubs owner Tom Ricketts took the time to acknowledge a child in San Antonio, Texas, who earned the rank of Eagle Scout.
"It is with great pleasure that I congratulate you on achieving the rank of Eagle Scout. When a baseball team reaches the ultimate goal of a World Series Championship, it is because of hard work and dedication. You, Roger, have demonstrated those same qualities."
Amid all the bad news, I want to thank @Cubs and @TomRickettsCubs for taking the time to write a letter of congratulations to my son for earning his Eagle Scout award. Thank you and here's to hoping we get Cubs baseball back soon!!! @Cubs_Live @NBCSCubs @ESPNChiCubs pic.twitter.com/GNTyBRMSwC

— Sam Spear (@sambones76) March 14, 2020
Perhaps a small gesture, but one that kid will remember for the rest of his life.
Cubs' Birthdays Celebrating yesterday, were ex-Cubs Jon Jay (35) Freddie Bynum Jr. (40), Bob Locker (82), and posthumously, Bobby Bonds (74), Dick Scott (87), James "Doc" Casey (150), and William "Roscoe" Coughlin (152).
Baseball Quotes: "I never smile when I have a bat in my hands. That's when you've got to be serious." - Hank Aaron
Legendary baseball announcer Harry Caray explains to David Letterman how he first started singing "Take Me Out to the Ball Game" during the seventh-inning stretch! #MLB #WhiteSox #Cubs #History pic.twitter.com/Yuwik8bCHc

— Baseball by BSmile (@BSmile) March 15, 2020
MLB News and Notes:
Adam Ottavino: The Yankees' Adam Ottavino discusses his perspective on the coronavirus. He says teams and players need to stay ready to play.
Spring without baseball. It's surreal for both fans and players alike. #MLB | #Yankees pic.twitter.com/31e0W95GPb

— MLB Network Radio on SiriusXM (@MLBNetworkRadio) March 15, 2020