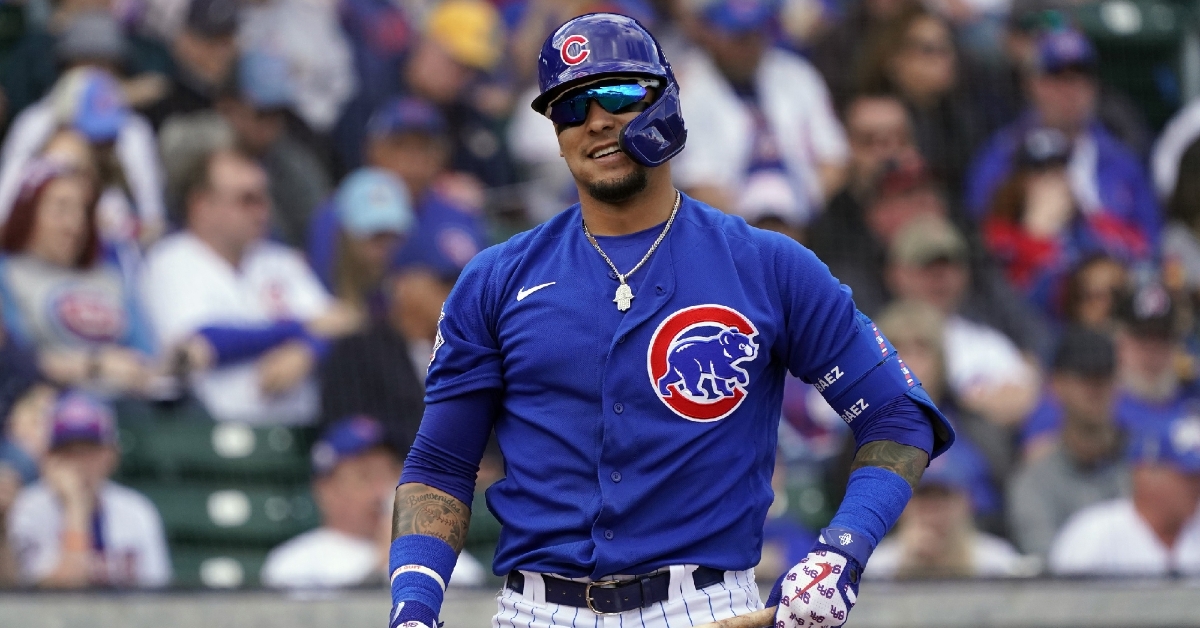 | | |
| --- | --- |
| Cubs News and Notes: MLB return seems likely, Update on MiLB contraction, more | |
---
| | | |
| --- | --- | --- |
| Wednesday, April 29, 2020, 8:29 AM | | |
CUBS NEWS AND NOTES
No Baseball: Day 35 – but we may be getting closer! The general consensus has shifted from whether or not there'll be baseball in 2020, to when the season will begin. I ran across a blurb on my newsfeed yesterday, which stated that MLB is once again targeting late May for a start. The day the preseason was canceled, there were reports that Memorial Day weekend was the date they were hoping for, and now those ambitions and intentions are being espoused again.
The details are still being guarded, but it seems logical that MLB would first return in an Arizona only format. Yesterday, Chicago's Mayor Lori Lightfoot, says she recognizes that Chicago is "obviously a ways away" from seeing any home games, but said, "Can I envision a world where baseball might return to Chicago this summer? Yes."
At this point, almost everyone involved with the process agrees: There will be baseball in 2020. The details are the tricky part.

At ESPN, 20 Questions dives into the details — when, where, how — with a comprehensive look at what and who are driving it: https://t.co/qJfGNLerLW

— Jeff Passan (@JeffPassan) April 27, 2020
If MLB can coordinate a late-May return, we're looking at just one more month without baseball. Better yet, if MLB can achieve their original goal of reintroducing baseball on Memorial Day weekend, the count is down to just 24 days. A month ago, this seemed lofty, especially considering the massive number of cases and deaths, but things are finally slowing down concerning the spread of the virus and its mortality rate.
Minor League action won't likely resume at the same time. I recently had the opportunity to speak with one of the MiLB GMs who said the minor leaguers probably wouldn't enjoy that same time frame for their reboot. Earlier this month, minor league teams were instructed to cancel all travel accommodations through May 6. While they've received no further instructions since that time, organizations are expected to receive their next directive soon, most likely extending their travel cancellations.
A little bird told me that MLB has loosely told players to be ready to go within the next month, so it looks like it may be – quite literally – game on. The teams will have to undergo another spring training period, which would likely cover the month of June. President Trump has said that he wants regular-season games being played on the Fourth of July, so everything seems to point to a restart at the end of May.
This thing has been a bear on sports fans, and it's been especially tough for those of us who write. We've made it this long, and if things go as planned y MLB, we are already past the halfway point from the start of the season postponement.
MiLB contraction: Recently, I wrote about MLB's plan to eliminate a total of 42 MiLB franchises, beginning with four AA teams, then working their way on down through the rest of the lower-level divisions.
As I continue to attempt to keep a finger on the pulse of the situation, I spoke with Jeff Lantz, Senior Director of Communications for MiLB. Lantz stated that the date that was recently being reported as the day the cuts would be made (May 1) is false. He also continued to uphold previous statements by MiLB that the list of the 42 teams remains fluid, citing such variables as facility upgrades (the primary factor), geographic proximity to other clubs, and even political pressure. Lantz also mentioned that "Several teams, according to MLB's proposal, would move up or down levels, based on geography, with the main factor in many of these decisions being the condition of the ballpark facility."
Clinton LumberJacks manager, Tom Tornow has been very vocal about his opposition to MLB's plan, accusing MLB of hiding behind the excuse of the COVID-19 pandemic to further their agenda.
"I don't think that it's just me off on some wild tangent," said Tornow, whose Class-A team is affiliated with the Miami Marlins. "I think that's shared by a lot of people in this industry that they wanted to get rid of us, but now they see the opportunity to get rid of Minor League Baseball — to really take it another step forward because everyone's in that weakened state.
"Major League Baseball is using the pandemic to get rid of 42 teams and do it in a way that they're not going to be noticed."
That's quite the accusation by Tornow, but I will admit, the timing of the latest crusade to lower the number of MiLB teams is compelling.
Cubs' Birthdays: Celebrating recently, were ex-Cubs Joey Gathright (39) and posthumously, Rogers Hornsby (124).
On this day in 1896, the greatest ballplayer that nearly everyone forgets was born:

Rogers Hornsby. ?? pic.twitter.com/q0sSzQIApA

— 12up (@12upSport) April 27, 2020
Baseball Quotes: "I'm a guy who just wanted to see his name in the lineup every day. To me, baseball was a passion to the point of obsession." - Brooks Robinson
Little man is dropping BOMBS ???? pic.twitter.com/0BfbMWXDoi

— Baseball Quotes (@BaseballQuotes1) April 18, 2020