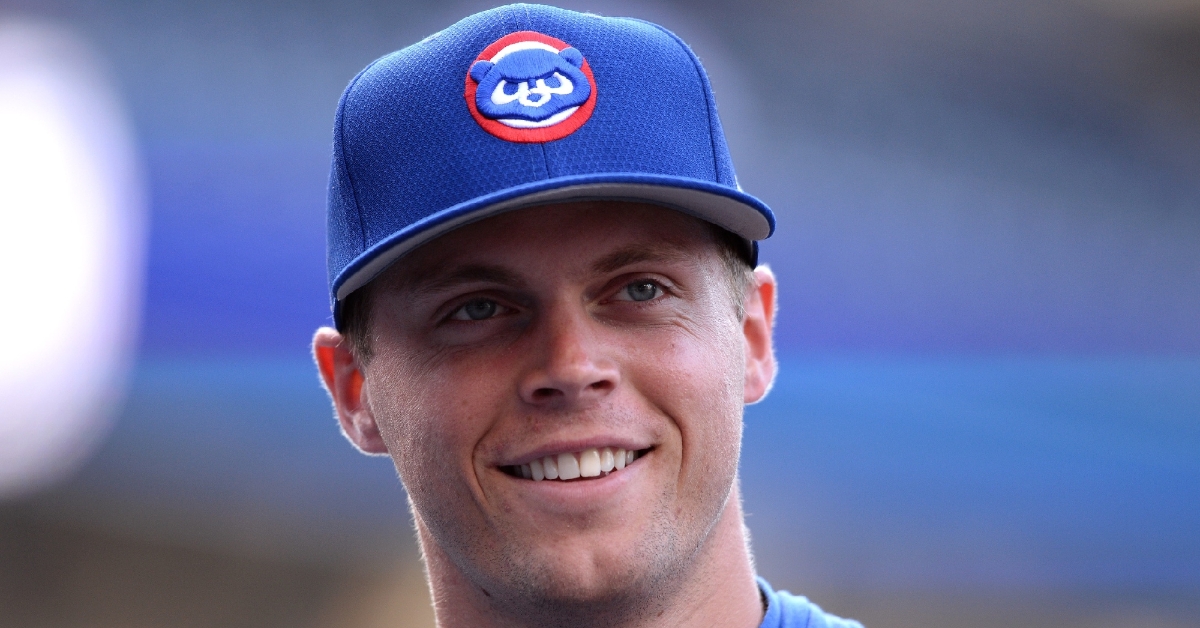 | | |
| --- | --- |
| Cubs have a ton of competition at second base | |
---
| | | |
| --- | --- | --- |
| Saturday, February 22, 2020, 6:14 PM | | |
Prior to the start of the offseason, the Cubs knew one of the biggest holes on their roster would be second base. After trading away Tony Kemp, releasing Addison Russell and Ben Zobrist choosing to stay away from baseball, things appeared to be a bit clearer at that position, but instead it may be foggier than what we originally thought.
If you ask any Cub fan, the obvious answer would be to put Nico Hoerner at second base to open the regular season and let him run with the job. After all, he performed well during his September callup filling in for Javy Baez and proved he can be a big-league hitter. The only problem is that Hoerner has just 96 games of professional experience under his belt and pitchers will adjust to him sooner rather than later. I would like to see him sent down to develop a bit more before they rush him as they did with Ian Happ and others.
As we prepare for the first spring game tonight, most of the Cubs positions are set in stone with who is manning them. You have Willson Contreras and Victor Caratini behind the plate, Anthony Rizzo at first, Baez at short, Kris Bryant back at third despite the trade talks, Kyle Schwarber in left and Jason Heyward in right. We already know both Happ and Albert Almora will be in center, but it is still unclear how the Cubs will use that position although it seems like a platoon spot for now.
The one spot that continues to be a question mark for the second straight season is that of second base as the Cubs will use spring training as an open audition process for that position. With 30 plus games of meaningless baseball, the Cubs do not need to decide for a month, so expect them to take their time before naming the opening day second baseman.
Currently, the Cubs officially have just two players that appear to be guaranteed a roster spot that have seen time at second base in Daniel Descalso and David Bote. Given the struggles Descalso had in 2019, I would like him to be used primarily as a pinch hitter and late game sub while Bote would be my choice between those two. Outside of those two, the Cubs have a bevy of options that will all be battling it out for the position.
Obviously, you have the early favorite in Hoerner who played all 22 of his games at SS with the Cubs last season. Robel Garcia is another player who will be fighting for a roster spot as he saw 15 games at second and a few at third during his brief stints in the bigs last season. Minor League signings Carlos Asuaje, Hernan Perez and Corban Joseph all have seen time at second in the bigs and will all get a look through out spring.
Should the Cubs look to call someone up that spent time in the minors last season, look for Zack Short and Trent Giambrone to be the ones to get the most looks this spring especially Giambrone. Not only did Giambrone have a huge spring last season, but he also led the Iowa Cubs in both home runs and RBI's last year as he put together a phenomenal season. Seeing what he can do this spring could be a telling point as to what direction the Cubs go at second base.
The most intriguing name to me at this point is the Cubs' most recent signing in Jason Kipnis, who signed a minor-league deal with an invite to spring. Despite listing tons of names above, realistically, only three players will make this team as the Cubs will occupy a five-man bench with the newly added roster spot. That leaves you with a starting second baseman and two backup utility men. As stated above, Bote and Descalso appear set in stone on the roster, which leaves six players going for one spot.
What intrigues me the most about Kipnis is his track record minus the injuries last season. My gut feeling is that Kipnis does indeed make this team out of spring and would end up being the teams opening day second baseman. Not only would he give the Cubs great defense at second, but a veteran presence in the clubhouse that the Cubs need. It would also allow the Cubs to send Hoerner to AAA and will enable him to develop at his own pace.
I could also see Bote not only getting time at second, but he could very easily see half if not more of the starts at second to open the season if healthy. He was quietly good last season, and the Cubs have always liked what they have seen out of him when he is on I' me field. I'm not saying these two are locks to be the favorites right now, but if you ask me, it just seems like that is who the team is leading towards right now.
Descalso is on the roster right now by default, given he is on a major league deal. However, unless he shows significant signs of a bounce-back year in spring, he very easily could be searching for a new job before opening day. Hoerner appears to be the long-term option at second base, as many have predicted, but that might not be his job out of the gate.
When you consider how little pro experience he has, Hoerner still needs to go through the learning process of adjusting to bigger and better pitchers.
My hope for him is the Cubs don't make their decision about their immediate need, and more so about his long-term development, whether that means AAA or MLB.
Players like Garcia, Asuaje, Short, and Giambrone will all get looks this spring, but it appears those four are ticketed for AAA out of camp. If anyone were to bounce back and surprise out of this group, it would be Asuaje, given he is a high contact bat from the left side. The rest all have the potential to be future big-league contributors but will need more time at AAA.
Perez has been a fringe roster guy his entire career and has filled the role of a utility caliber player very well. The only problem is that he has been so bad at the plate, especially last season, that you must see significant improvements this spring even to consider him on opening day.
The one player I am not all too familiar with is Joseph, although I know he raked at AAA. Despite crushing the ball in AAA for much of his career, Joseph has never really gotten many looks at the big-league level. He would not only have to crush the ball this spring but would have to wow everyone in camp to surpass people on the depth chart unless injuries begin to take shape.
This position will be the biggest topic of discussion all spring, and the play of all the players will determine who is in and who is out once the season gets underway. The way I see it now is that Kipnis will open the season at second base, starting against righties, with Bote starting against lefties. That leaves one roster spot up for grabs.
If Descalso has a good spring, the final roster spot is his, but I'm not sure I want him to have it. I would love for Hoerner to make this team out of spring, but I am afraid it would be too soon for him to be an everyday player. Should the Cubs move on from Descalso, it better be for Asuaje who a left-handed contact bat is, or for Perez who can play multiple positions.
May, the best man win as it should be a fun battle to watch.

Tags: Chicago Sports Baseball
,
Addison Russell
,
Ben Zobrist
,
,
Javy Baez
,
,
Willson Contreras
,
Victor Caratini
,
Anthony Rizzo
,
Kris Bryant
,
Kyle Schwarber
,
Jason Heyward
,
Albert Almora
,
Daniel Descalso
,
David Bote
,
Robel Garcia
,
Carlos Asuaje
,
Hernan Perez
,
Corban Joseph
,
Trent Giambrone