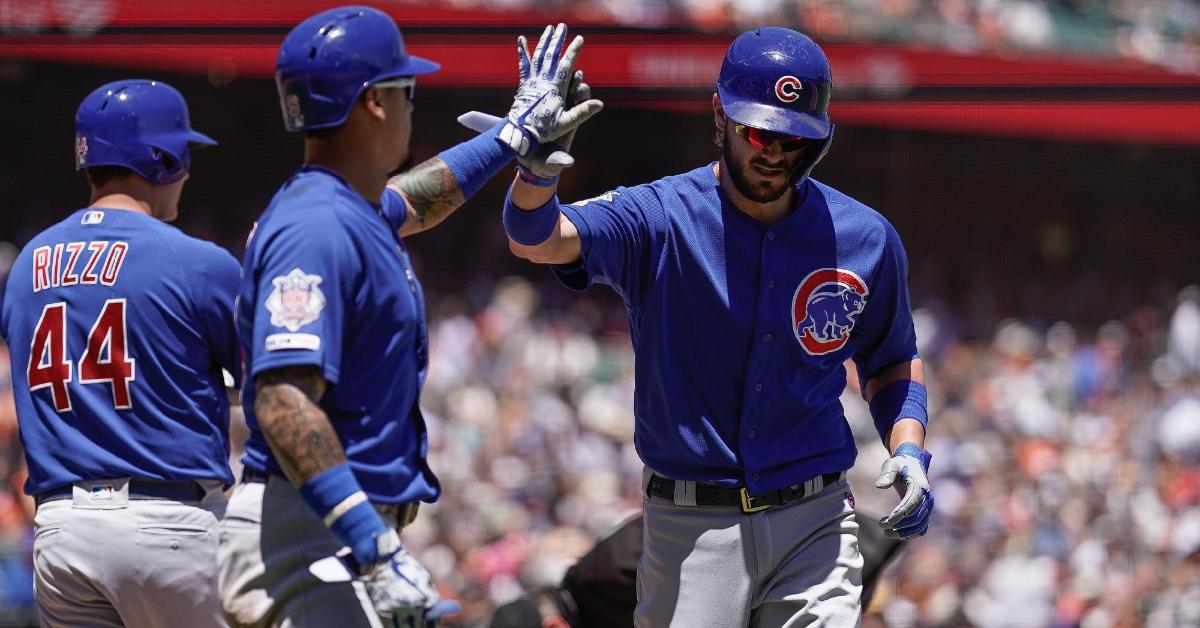 | | |
| --- | --- |
| CubsHQ Mailbag: Cubs trade talk including Kris Bryant, Coaching changes, Pitching help | |
---
Last week, I reached out to our CubsHQ fans on various social media platforms to get their opinions and questions about the Cubs' upcoming offseason. It seems like a crucial one for the Cubs and many of these players' legacies, so let's answer some of your burning questions about the offseason that awaits.
Here is part two of our fan questions and answers:
How many times will fans say "trade Kris Bryant"?
I think many fans will be on the trade Bryant train this offseason. However, Bryant is coming off of a career-worst season with multiple injuries and only has one year of control left, so trading him might also be more difficult than in any season before. For Bryant, who has made it clear he loves Chicago and would like to stay, signing a long term deal has always seemed unlikely due to his agent being Scott Boras. But coming off of a bad year, with the CBA set to expire, the free-agent market unknown, and his injury-plagued season — now might be a time where the Cubs could affordably re-sign him. Maybe. Otherwise, I think shopping him is a possible option, probably most likely that he gets traded instead of any other member of the core. The best option may be to hold Bryant until the trade deadline, let him build up his value, and send him to a team that is more desperate than they are now. Either way, there is a good chance Bryant's days in Chicago are numbered.
It's time to blow this thing up, correct? It's stale as hell and doesn't work. Move some key pieces for a good return?
This team is loaded with talent, and I'm not a huge fan of 'blowing it up.' But I am with you that this is stale. The last four seasons have ended the exact same way, and it's been the same players who have disappointed us come crunch time. But you have to recognize these players are valuable and talented, and for that, the Cubs should be able to get something back in return. Most of these players are coming off down years, most only have one year of control left, and the landscape of baseball economically is widely unknown. It's time now to really evaluated who you'd like to keep, who you'd like to get rid of, and what you can get in return, AND DO IT.
How many pitching coaches does it take before fans realize that's not the problem?
This is an interesting question. For the Cubs, the last four seasons have ended disappointingly and have resulted in a change in hitting coach, pitching coach, manager, and other organizational/front office changes. But the fact of the matter is, the players are not doing the job for this team. The Cubs' pitching staff has been pretty good. In fact, their bullpen has placed in the top ten in the last few years. The team needs the players to play to their potential rather than blame and change coaches when the coaches are not the real issue.
Trade Contreras and get a top of the rotation pitcher?
This is more of a demand than a question, and to be honest, it is one I can't entirely agree with. Contreras is one of the most talented and complete catchers in the league. Contreras is one of the assets the Cubs should look to retain and be a part of the next great Cubs team instead of trading him now. I personally think Contreras is one of the least likely Cubs to be moved, especially since he has an extra year of control compared to the rest of the core. As much as the Cubs would like a top of the rotation pitcher, they already have two, so keep your all-star catcher, I think.
Will they sign Bryant to a long term deal, and if they do, will it make sense?
Whether or not they will sign him to a long term deal is unknown. However, what is known is that the Cubs have said they want to sign him, and Bryant said he would like to play in Chicago. Would it make sense to sign a former MVP, rookie of the year, and one of the most influential Cubs in history to a long term deal, a guy who plays multiple positions well and runs the bases with the best of them? You tell me. The other big question is whether he can stay healthy, or is this who he is now. The rest of my answer about Bryant's future is up above.
Nine Dodgers have hit home runs. Do we have nine guys like that who show some discipline?
First, to clarify, 9 different Dodgers have homered in the World Series, a record, and an extremely impressive stat. The Cubs do have a fairly long lineup, but those nine guys did not live up to their potential or expectations in 2020. Meanwhile, the Dodgers have an unrelenting lineup of stars that grind at-bats, put the ball in play, and knock it out of the ballpark. The Dodgers have developed loads of talented players like Cody Bellinger, Joc Pederson, Corey Seager, and more but also have the money to go out and lock up Mookie Betts and others. What separates the Dodgers is they can spend loads of money, but they aren't throwing money at problems the way the Cubs do. They instead develop tons of special players and use their funds to supplement that. The Cubs need to make some changes to be on the Dodgers level.
Upgrade Your Account
Unlock premium boards and exclusive features (e.g. ad-free) by upgrading your account today.
Upgrade Now