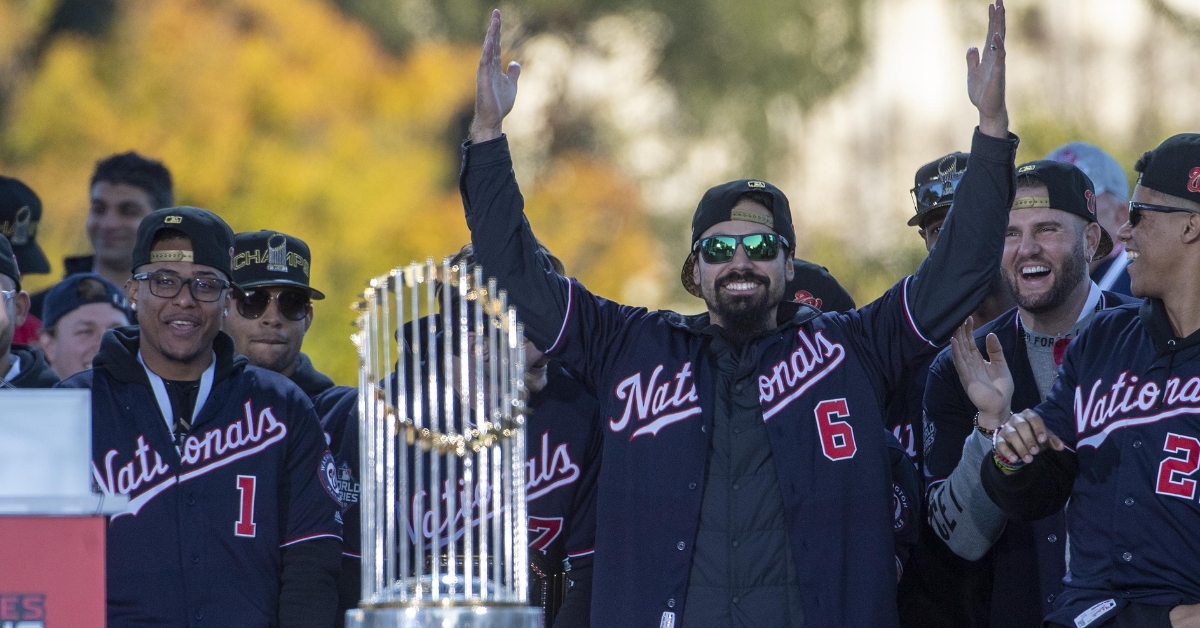 | | |
| --- | --- |
| Five free agents to make the Cubs better | |
---
| | | |
| --- | --- | --- |
| Wednesday, November 6, 2019, 1:02 PM | | |
This is my favorite time regarding the baseball season as you never know what is going to happen during free agency. This is when a franchise could be changed one way or another, depending on what direction a player leans too during this process.
For the Cubs, this free-agency will be an interesting one as they not only will have more money to spend but may be heavily involved with trades too. Make no mistake about it, Chicago will have a lot of turnover on next year's roster. The only question is, where will that turnover come from? Will it come from trades, free agency, or minor league reinforcements?
Until we fully know that answer, we will be left sitting in the dark. However, I put a list of some potential position players the Cubs could target that would help this team fill the holes they need. Some are logical, and some are wishful thinking, but I broke it down to what needs to be filled and where positions of need are.
ANTHONY RENDON: This name is 100% contingent on what happens with Kris Bryant during the offseason. Now that Bryant and his agent have been going through their grievance hearing, it is becoming less likely by the day that Bryant will be a Cub once his free agency opens in two seasons. That means it is time for the franchise to think about the future of their franchise and if it is the proper business decision to trade Bryant now while his value is still high.
Should the Cubs elect not to trade him, then the Cubs have no shot at Rendon, and this is a less valid argument. Now for the sake of fun, let's say Chicago does indeed trade him leaving a hole to fill at third base. With both Rendon and Josh Donaldson on the open market, you can bet the Cubs will do everything in their power to land one of those two even though Rendon turned down a seven-year 200-million-dollar contract with the Nats.
Yes, Rendon may be older than Bryant, but he is also way younger than Donaldson. Also, Rendon has proven to have gotten better each of the past four seasons, including this year, where he may end up the MVP of the National League. Compare that to Bryant, who has not been the same player since his MVP in 2016.
If the Cubs intend to be in contention for many seasons, Rendon is a must if Bryant and the Cubs do indeed part ways this year. However, if Chicago decides to hang onto him, then the clock is on them to figure out what they will do moving forward.
HOWIE KENDRICK: One of the many postseason heroes for the Washington Nationals, Kendrick, is about to find out what free agency is all about this season as he should have plenty of suiters. Don't let his age (36) fool you as he is playing the best baseball he has played in years. With Ben Zobrist officially hitting the free-agent market his own, the Cubs will be looking to fill his spot on the roster with another veteran presence.
Kendrick is the perfect fit for that. Not only did he just win the World Series, but he offers plenty of postseason and regular-season experience that he could hand down to younger players. Not to mention, he can play four or five positions strong, and you have an older version of Zobrist, who appears to have plenty left in the tank for a few more seasons.
Ideally, I don't think the Cubs want to overpay for someone who will be approaching 40 by the end of this contract. However, if the price is right, why wouldn't you take a chance on this man who was near the top of the national league in batting average this season.
ERIC SOGARD: Another under the radar player the Cubs may look at is Sogard. With second base being one of the most prominent question marks heading into 2020, this is the perfect signing for the Cubs. Not only has he mentioned in trade talks this offseason with Chicago, but you know he will not be asking for a ton of money, so this could be an easy sign.
With Nico Hoerner expected to open the season as the every day second basemen, the Cubs will still need a reliable backup, and Sogard could provide that. Not only that, but he was also exceptional in the leadoff role this season and could fulfill that position should the Cubs think Hoerner needs a tad more seasoning in the minors.
Another aging player at 34 years old, Sogard will probably be asking for a 3.5 million-dollar annual salary. I like a two year 7 million dollar offer with a third-year option worth 6 million. That would end up being a three-year 13-million-dollar contract, which is a low-risk high reward deal for what he did in 2019.
JARROD DYSON: With a trade from the outfield, becoming likely, whether it be Kyle Schwarber, Ian Happ or Albert Almora, the Cubs may have an opening to sign a cheap and dependable outfielder. I like Dyson to fill that void if that is indeed the case. Sure, he will not offer the Power of Happ or Schwarber, and his defense is less than elite compared to Almora, but he does possess the one thing the Cubs have not had in years, and that is speed.
Ever since 2014, Dyson has made a name for himself as one of the premier base stealers in the game. That proved to be essential during the Kansas City world series run in 2015 as he was deployed as the Royals' secret weapon and rode that role perfectly. With the Cubs, Dyson would be expected to play a little bit more in the field than he did back then, but would still be used in critical situations on the bases.
After all, Chicago will have several players who can play multiple positions, which could allow them to get creative in the later innings of the game. That is when Dyson could become the most valuable. You could use him in the eighth inning as a pinch hitter (bunt) or pinch-runner (steal) to try and set things up for the offense. You could then plug him into the outfield, and you wouldn't have to burn another player. This would be a smart sign for the Cubs.
NICHOLAS CASTELLANOS: Finally, we arrive to big stick Nick whose free-agency will be intriguing to watch. By now, it is well documented that Castellanos wants to be back in Chicago, and he has not shied away from publicly stating that. The only thing that is preventing that is his agent Scott Boras as he will demand the most for his client.
Before coming to Chicago, Castellanos was looking at a contract of around 12-13 million annually. Seeing what he did away from Comerica Park and I immediately thought he would now be getting upwards of 18-20 million a season, which would be a steep price for the Cubs to pay. Well good news, Cubs fans. If the initial free agent projection numbers are accurate, then it's possible that fans will be seeing Castellanos in Wrigley long term.
As of now, it is projected that Nick signs a contract of around four years and 56 million. That is 14 million a year. Although I expect him to get more, that would be a great starting point for Chicago to go after him. I wouldn't be shocked to see the Cubs offer him a four year 60 or 5-year 70-75-million-dollar deal right off the bat to let him sit on that offer. Should they offer him anything close to what he wants, Castellanos would be hard-pressed not to take the Cubs offer.
That type of situation has worked in the past with John Lackey, Dexter Fowler, Yu Darvish, etc... All those names listed had better offers from other teams but elected to take the Cubs offer because they wanted to play in Chicago. For Castellanos' sake, he wants to be on the Northside, so if they can show him that they want him back, why would he leave?