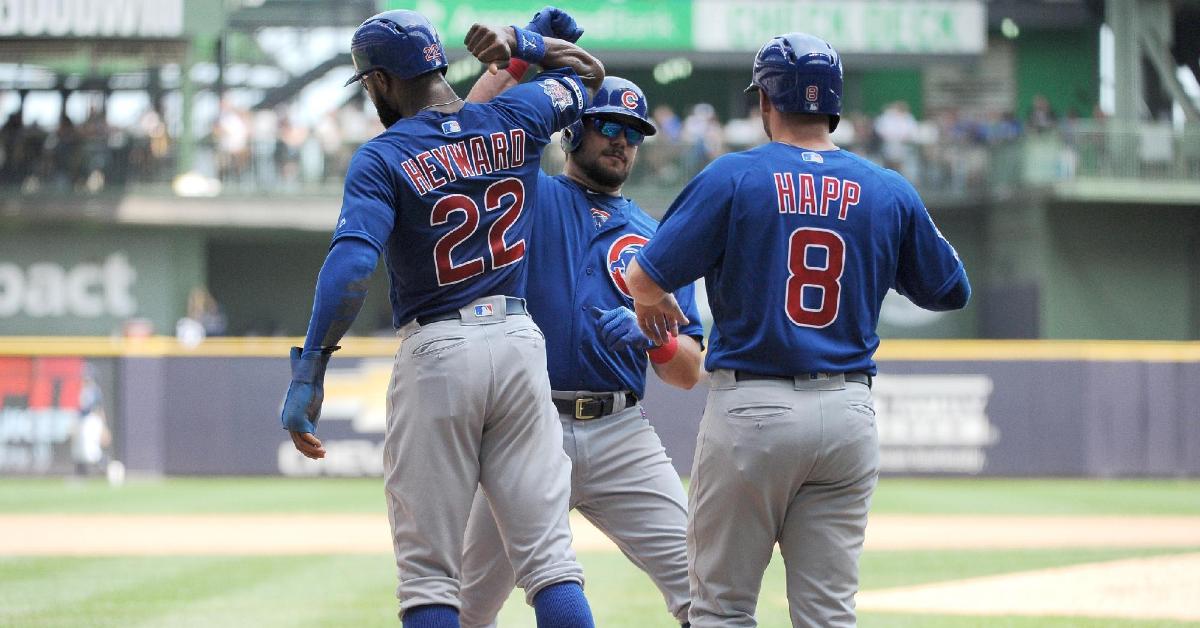 | | |
| --- | --- |
| Five positive takeaways from a non-existent Cubs season | |
---
| | | |
| --- | --- | --- |
| Tuesday, April 14, 2020, 8:21 AM | | |
If not for optimism, what else would we have during this insanely crazy time we're going through? I woke up this morning trying to find something – anything – positive to write about in this insanely difficult time in the world we live in. The news and my feeds were pretty much empty… again.
I started thinking about the fact that for nearly two years now, I have been fortunate enough to be able to make a living while writing about a game that I cherish (yes, some of you have been tolerating me for that long). That game, however, barely exists these days.
Throughout my time at CubsHQ, I may have been accused once or twice (or probably more like 150-200 times) of being too negative or critical about things. A friend that used to work with us liked to call me "Debbie downer." Maybe I am a little hypercritical at times, but that's only because I'm competitive. I watched this team lose an awful lot of times over my 54 years, and I suppose the last handful of years has led me to expect more.
There's no competition these days, so I figure at least I can't gripe much about anything.
I figured if I tried hard enough, I could come up with five positives about this season. So, without further ado.
5: David Ross or Joe Maddon? Still questioning whether or not the Cubs should have fired Joe Maddon, or if David Ross was the right man for the job? Well, Rossy's not doing any worse than Maddon is this season. OK, so he's not doing any better either, but hey, we're trying to be positive here. I suppose on a mediocre level, both managers are .500, with records of 0-0.
It was a honor having the opportunity to play for Joe Maddon and winning a Championship with him during one of the greatest runs in the history of the Chicago Cubs. I learned a tremendous amount from him and wish him continued success in this game. pic.twitter.com/xr0OLFSTiZ

— David Ross (@D_Ross3) September 29, 2019
4: Cubs in first place? I'm not sure when this has ever happened in baseball, but at the end of the third week of the 2020 season, the Cubs are in a 30-way tie for first place. I suppose if the standings are listed in alphabetical order – and they'd almost have to be with a tied record, Chicago would be on top. Caveat: If you list the standings by team name and not city name, our boys in blue are in third.
3: Five Cy Young candidates? Who says Jon Lester is over the hill, or that Jose Quintana needs to be traded? Did you have any doubts that Tyler Chatwood would shine this year, or that Kyle Hendricks or Yu Darvish may struggle? At this point, boys and girls, all five of the starters, share a 0.00 ERA after three to four scheduled starts. That should undoubtedly draw Cy Young attention. Downside: Our entire offense is also batting .000, but we're not going to acknowledge that right now.
All kidding aside, if this season ever does get underway, I think Yu has an excellent chance of earning a Cy Young this year.
Yu Darvish cy young

— Yu Darvish Fan Club (@DarvishFanClub) February 28, 2020
2: Can't get Marquee Sports Network where you live? Not to worry, as you have not missed a single game this season. Granted, from what I've read (I can't get the network either), the Cubs have been putting out some excellent programming, including documentaries and classic games. I suppose if there's a silver lining, this delay may give the network a chance to reach more customers through new carriers before baseball resumes.
Catch Cubs 360 Daily tonight at 6 p.m.!

Join @ColeWright as he chats with the most knowledgeable voices in baseball like @LenKasper, @markdero7 and @The_ChrisMyers every Monday-Friday at 6 p.m. on Marquee Sports Network. pic.twitter.com/c3qFUGjGen

— Marquee Sports Network (@WatchMarquee) April 13, 2020
1: A healthy team: OK, maybe some of my humor above fell on deaf ears, but there is one absolutely positive thing that came out of this terrible disaster. The Cubs have not had any players or coaches who have tested positive, nor have I read anything about any of their family members being affected.
Let's face it, for as much as it stinks not having any baseball, it's nothing compared to what some people have gone through as a result of this virus. We can all be selfish. As Americans, we love or sports, and it can feel like the world has ended when the season ends, but it's really not that important when compared to something like the pandemic.
Even having the privilege of working from home, less baseball means less to write about. It affects all of here at CubsHQ, as well as those who write for the other websites, networks, and sports channels. You know what, though? I'm healthy, my wife is healthy, and my kids are healthy, which means a hell of a lot more than whether or not I can get an article written some days. Fortunately, the same can be said for my co-workers.
In retrospect, I suppose if there's one bonus takeaway from the lack of baseball, it's that my blood pressure seems to be normal most day.
Stay safe. This will all be over soon.