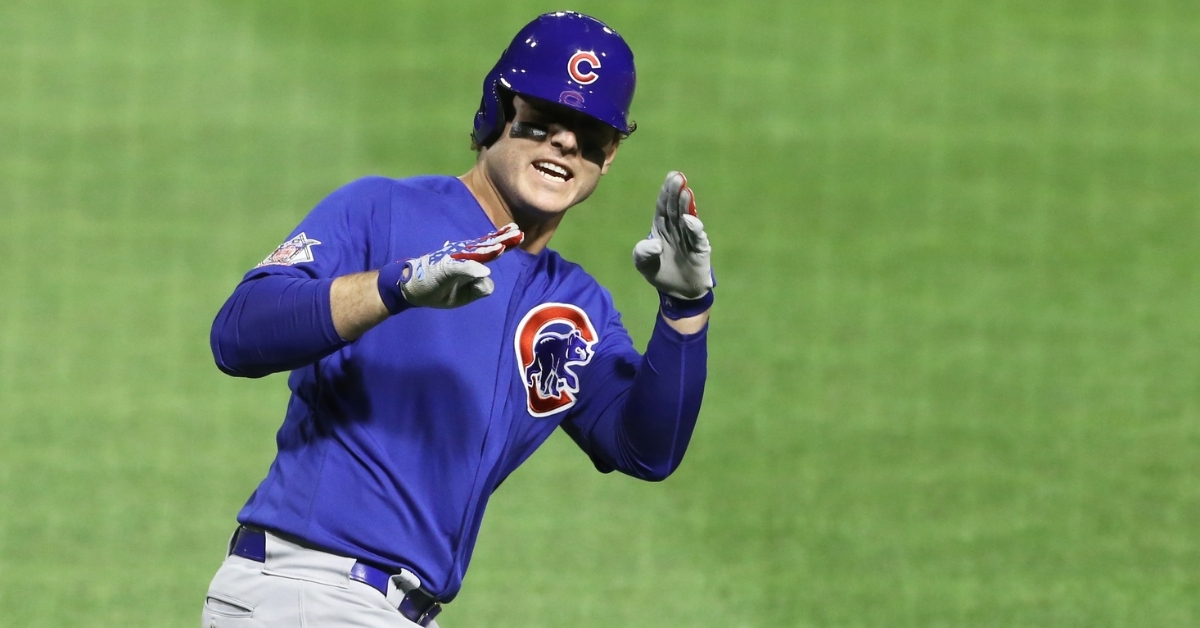 | | |
| --- | --- |
| Four Takeaways from Cubs-Pirates Series | |
---
I am lost for words at this point when it comes to the Cubs offense. Not only are they struggling, but it is the way they are struggling. They have now scored a total of nine runs across their last seven games, with five of those coming on Monday. They are coming off a series where they lost three of four to the Pirates and have an angry White Sox team this weekend. It doesn't look good for this group right now.
Fortunately, the Cubs still hold the top spot in their division, sitting at three games right now. With the Reds facing the Twins and the Cardinals and Brewers squaring off, the Cubs are in great shape to win the division if they take one out of three this weekend. That would force the Reds to sweep and the Cards to take four of five, which seems highly unlikely.
Here are four takeaways from the series against Pittsburgh.
Playoff-bound: Even though most of this series was a laugher for all the wrong reasons, the Cubs did manage to clinch a spot in the postseason Tuesday when the Phillies lost. That means regardless of what happens, the rest of the way, the Cubs are guaranteed to be no worse than the eighth seed next week.
It is the fifth time in six seasons that the Cubs have made the postseason, one of the best runs they have ever had. Not that it will matter much if things don't change offensively, but they proved that starting hot makes all the difference as their 13-3 start is what got them in.
Starters have no room for error: Nine runs in seven games. That is all you need to know when talking about the struggles of this team right now. That means every time out, the starting pitchers cannot afford to give up more than two runs per outing. Not only does that put a ton of pressure on them, but it is unrealistic to expect that from anyone for an extended period.
The pitching has stepped up lately, which is always a good sign heading into post season play. The problem is the hitting once again is nonexistent as this common September trend has continued for a third straight season. Something needs to happen. This team needs a wakeup call in the worst way. Maybe this is the wakeup call they needed to get back to the basics of winning baseball games.
2016 seems so far away: 2016 will go down as the greatest season for Cubs fans as we witnessed something we never thought was possible. At that time, we had a budding young core that appeared to be on the doorsteps of greatness. However, something happened since then, and the world series window might be slammed shut very shortly. When 90% of your roster is hitting under .250, you have major issues that need to be addressed.
This team needs a wakeup call: Sometimes, it takes a game to deliver a wakeup call. Sometimes it takes a series, and sometimes it takes a play where a team suddenly wakes up and gets it together. Whatever it takes, this team is in dire need of a wakeup call.
You would think scoring nine runs in seven games would be a wakeup call, but no. You would think losing three of four to the Pirates would be a wakeup call, I don't see it. Maybe losing 7-0 to Pittsburgh and picking up just two hits in the process is the wakeup call this team needs.
Watching this team struggle is getting frustrating, and hearing all the excuses from it is flat out embarrassing and a slap in the face for Cubs fans. Stop using in-game video as a reason for swinging at pitches 10 feet outside. Just come out and admit that you are struggling right now, and fans would appreciate it more than the excuses.
The thing that irritates most Cubs fans the most is not the lack of hitting, not the lack of play, but in all honesty, the lack of fire and energy. Watching this team today, and it is almost as if they have checked out physically and mentally. That is not a good attitude to have when your fighting for a division crown and about to enter the postseason.
I hope they can figure it out soon enough to win the Wildcard round, but I am not counting on that right now.