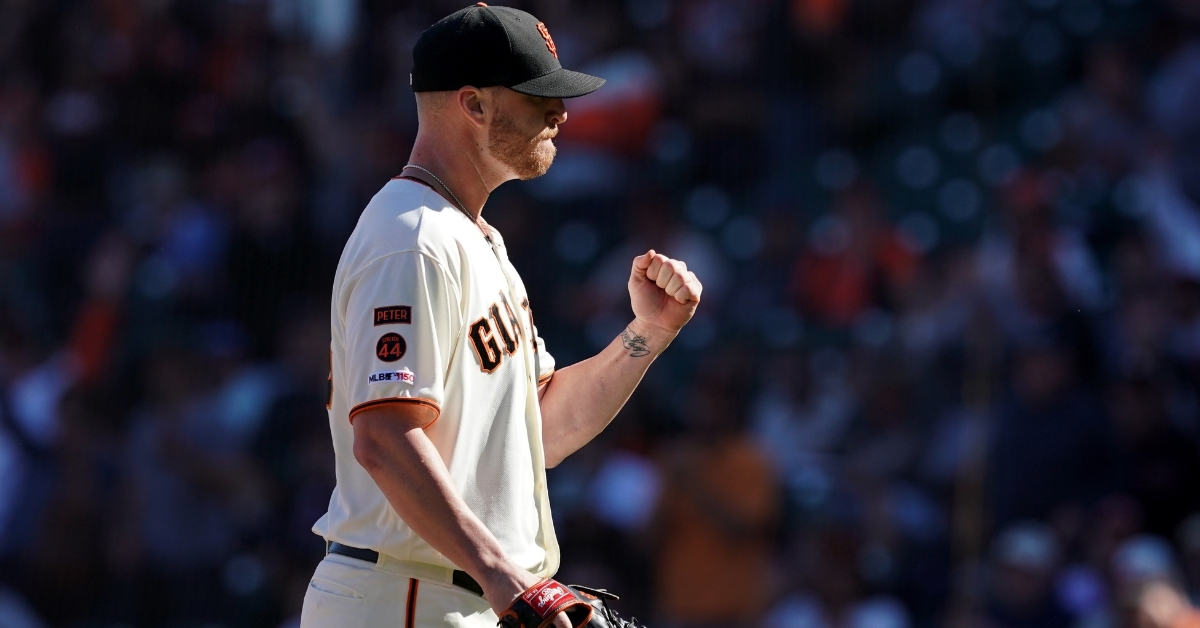 | | |
| --- | --- |
| Free agent relievers the Cubs could target for 2020 | |
---
Oh, the bullpen, how much everyone couldn't wait for them to get into the game. Said no one ever last season. This was the biggest problem on the Cubs in 2019, and no matter what deals, call ups, demotions, or signings were made, nothing seemed to fix the problem.
Instead, the problems continued to get worse until about August when the Cubs had the best bullpen in the National League for a month. However, all good things must come to an end as September proved to be a difficult time for the bullpen again as no one could get the job done.
With Steve Cishek, Brandon Kintzler, Pedro Strop, Derek Holland Brendon Morrow, and David Phelps all hitting the open market, you can bet this will be the Cubs primary focus this winter as they look to solidify a problem that lasted six months in 2019.
As of now, Craig Kimbrel, Tyler Chatwood, or Alec Mills, Kyle Ryan, and Rowan Wick appear to be the only locks in the pen. Throw in Brad Wieck after his late-season showing, and the Cubs have a good starting base where one or two arms could make a difference. With the closer situation hopefully coming into form this year, look for the Cubs to focus more on middle and back end help this offseason.
One surprising name happens to be Will Harris of the Houston Astros. At 35 years old, that may not be the number the Cubs want to hear. However, you can't deny facts, and facts have shown that Harris has been one of the league's best relievers over the past four seasons.
During his time at Houston, the hard-throwing curveball specialist was successful in a variety of roles, including closer, setup, and middle relief scenarios. He became outstanding in the set-up role where he made hitters look plain silly at times. Much like Morrow of 2017, Harris did get lit up during the World Series. However, I think that was mainly because he was overused and that Nats simply couldn't do anything wrong at that point.
According to recent reports, Harris and the Cubs are closely linked to a potential deal with Harris looking at a two-year deal around 17-20. That is a bargain for a guy that has emerged on the scene as one of the games premier arms in late innings.
WILL SMITH: The lefty closer for the San Francisco Giants had a breakout 2019 after missing 2018 with Tommy John surgery. Although Smith has received a qualifying offer from San Francisco, I find it very unlikely he takes it given the year he had and the current state of the Giants franchise.
Why Smith makes sense for the Cubs, was that he would give them two things they have lacked since Aroldis Chapman was here. They would get a hard-throwing lefty out of the pen that has been successful in both the setup and closer roles, which could also be a matchup specialist at times. Given the struggles Kimbrel had last season, I think the Cubs would be smart to have a closer waiting in the wings should they need to be inserted into that role.
Unlike Harris, Smith will not come cheap, which is something the Cubs will have to look at. Do they take the risk and sign him to 15 plus million knowing that at age 30, you have plenty left in your arm? Or do they take a safer approach and focus on more reasonable pieces to make the team better as a whole.
BRANDON KINTZLER: After the team declined his 10-million-dollar option last offseason, Kintzler decided to exercise his five-million-dollar player option to remain with the Cubs. Boy is Chicago grateful that he did that. Not only did Kintzler have his best season in a while, if it wasn't for his late-season injuries, but Kintzler was also probably the team's best and most consistent reliever of 2019.
That is indicated by a stretch where he didn't allow an earned run at home in his first 18 home appearances, which lasted until June. Kintzler is not getting any younger in age approaching 35 years old, but he is a veteran who knows how to pitch. Not the hardest thrower in the world, Kintzler relies on a heavy dose of sinking fastball, which helps induce tons of grounders.
That becomes especially important during the summer months at Wrigley with the wind blowing out. Chicago seems to be engaging in talks with him about returning already, which to me, is a good decision. Now let's see the numbers and years on the contracts before we can wholeheartedly say it was smart or not.
DANIEL HUDSON: Speaking of the World Series, did anyone benefit from the trade deadline more than Washington as they acquired former Toronto Blue Jay Hudson at the break. The once up and down starter has been a reliever the past few seasons and has shown more consistency but was looking for his breakout performance.
It is safe to say the postseason was the breakout he needed as Hudson was dominant in almost all his outings except for one. Armed with a mid to upper 90's heater, Hudson has no trouble blowing you away with a heater. Add that to a devastating curve, and you can see why his strikeout numbers began to pile up in the pen.
Not only did he come into his own with Washington, but he took save chances away from Sean Doolittle in certain instances as he had the hot hand. That forced Davy Martinez to stick with him in crucial moments due to the success he had.
Hudson's free-agency will be intriguing given his age (33) and late-season success. Are teams going to bank on what he did pre-Nationals or post Nationals? Either way, look for him to get a deal somewhere like Brandon Morrow's contract from 2017, where a team could use him in a variety of ways.
DAVID PHELPS: This name rings a bell, doesn't it. Yes, this is the same Phelps that the Cubs declined to pick up a five-million-dollar option on. However, that doesn't mean they don't see Phelps in their long-term plans.
For the most part, he was effective with Chicago, posting a low 3.25 ERA after arriving from Toronto. The main reason for the declined option was that he was in line for 5 million, something I don't think the Cubs were willing to dish out on him. Had his option been around 3-3.5 million, Phelps would still be on the Northside as a part of the pen.
That is the number to focus on moving forward as think the Cubs may offer him a one- or two-year deal worth around 3 million annually. That wouldn't be a bad offer for Phelps to take, but I also see a few teams giving him more than that hoping he can deliver full time out of the Pen. Chicago has a plan with him and Kendall Graveman as both may wind up being back in Chicago despite having their options declined.

Tags: Chicago Sports Baseball
,
Steve Cishek
,
Brandon Kintzler
,
Pedro Strop
,
Tyler Chatwood
,
,
Kyle Ryan
,
Rowan Wick
,
Aroldis Chapman
,
Brandon Morrow
,
Kendall Graveman