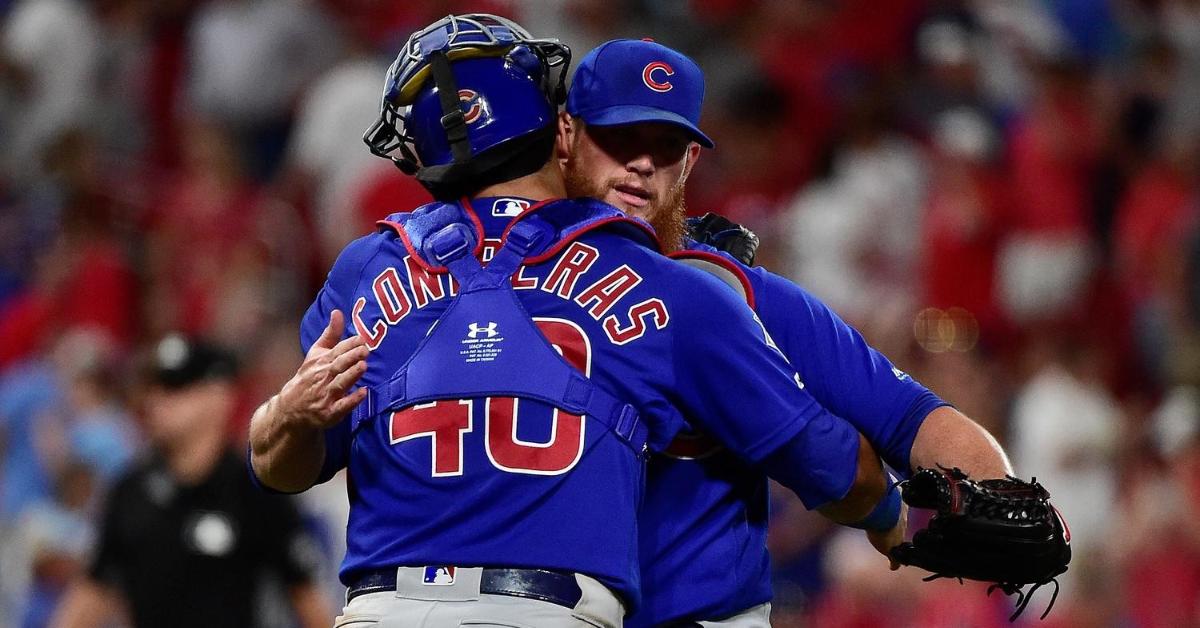 | | |
| --- | --- |
| Is Craig Kimbrel a future Hall of Famer? | |
---
Previously here at CubsHQ, we touched on Jon Lester and Cole Hamels' potential Hall of Fame candidacy and how much the suspension of baseball may impact their resumes during the Covid-19 Pandemic that has shut down baseball.
For another part of our future Hall of Fame series, we want to touch on the career of Craig Kimbrel. Kimbrel just finished his first season as a Cub, and it was, for lack of a better term, a rocky one. Kimbrel was signed only after Ben Zobrist took a personal leave of absence and the Cubs could afford it — and without a spring training or training camp, Kimbrel rushed into big league action in June (after not having pitched in a big-league game since the previous World Series with the Boston Red Sox). Kimbrel battled numerous injuries and saved just 13 games — but has a chance to redeem himself for the Cubs over his three years, 43 million dollar deal — which expires in 2021 and includes a team option for 2022.
In his ten year career thus far, Kimbrel's numbers have dazzled. His rookie season with the Atlanta Braves in 2010 only saw him appear in 21 games where he grabbed career save number one, but it wasn't until 2011 when his career took off on a Hall of Fame trajectory.
Kimbrel saved 46, 42, 50, and 47 games over the next four seasons with the Braves, and he led the NL in saves in each of those seasons. He spent 2015 with the San Diego Padres and saved another 39 games before signing a big deal with the Boston Red Sox. In Boston from 2016-2018, Kimbrel saved 108 games. Kimbrel has cemented himself as one of the best closers of the generation. Some have even called him the Mariano Rivera of the current generation.
Kimbrel has an unorthodox pitching stance, but his electric fastball, devastating breaking pitch, and intimidated beard all contribute to him being one of the most difficult to hit pitchers in the league.
Despite only reaching the 70 inning plateau in a season just one time, Kimbrel has finished in the top ten for Cy Young voting in five of his nine full seasons. Of those nine seasons, Kimbrel has made the all-star team in seven of those seasons. Not to mention, he has a World Series ring with the 2018 Boston Red Sox and won Rookie of the Year with the Braves in 2011.
Kimbrel has also been named Rolaids Reliever of the Year on multiple occasions and received the Hoffman Reliever of the year award (NL) and Rivera Reliever of the year award (AL) various times as well — named after some of the best closers before Kimbrel's time.
Mariano Rivera is the obvious greatest of all-time in terms of closers, and through his tenth season, he had 379 saves and seven all-star appearances. Kimbrel is tied for all-star games and just 33 saves behind Rivera.
This is not to say Kimbrel will become the greatest of all-time, but he is certainly on a trajectory that would place him among the best in baseball's history in terms of closers.
There are eight closers in baseball's Hall of Fame. Hoty Wilhelm, Rollie Fingers, Dennis Eckersley, Bruce Sutter, Goose Gossage, Trevor Hoffman, Lee Smith, and Mariano Rivera.
At this point in his career, Kimbrel has more saves at 346 than Wilhelm (228), Fingers (341), Sutter (300), and Gossage (310). Not only is Kimbrel the game's active leader in saves, but he is also ranked 13th all-time, needing just 21 more to crack the top-ten and 54 to reach the elite 400 save club.
Kimbrel seems well on his way to baseball immortality in Cooperstown, but the Corona Virus could put a wrench in his plans. Already battling back from injury and trying to live up to a big contract with a new team, if Kimbrel does not get a chance to pitch this season, he may not ever get back into the groove he was in back in 2018 and previous. Closers rely so much on timing and routine, and Kimbrel has not had a normal one since winning the World Series in 2018.
But when it comes to his road to the Hall of Fame: a career 19.6 WAR, a 2.08 era, 898 strikeouts, and his 346 saves look great on any closer's resume.