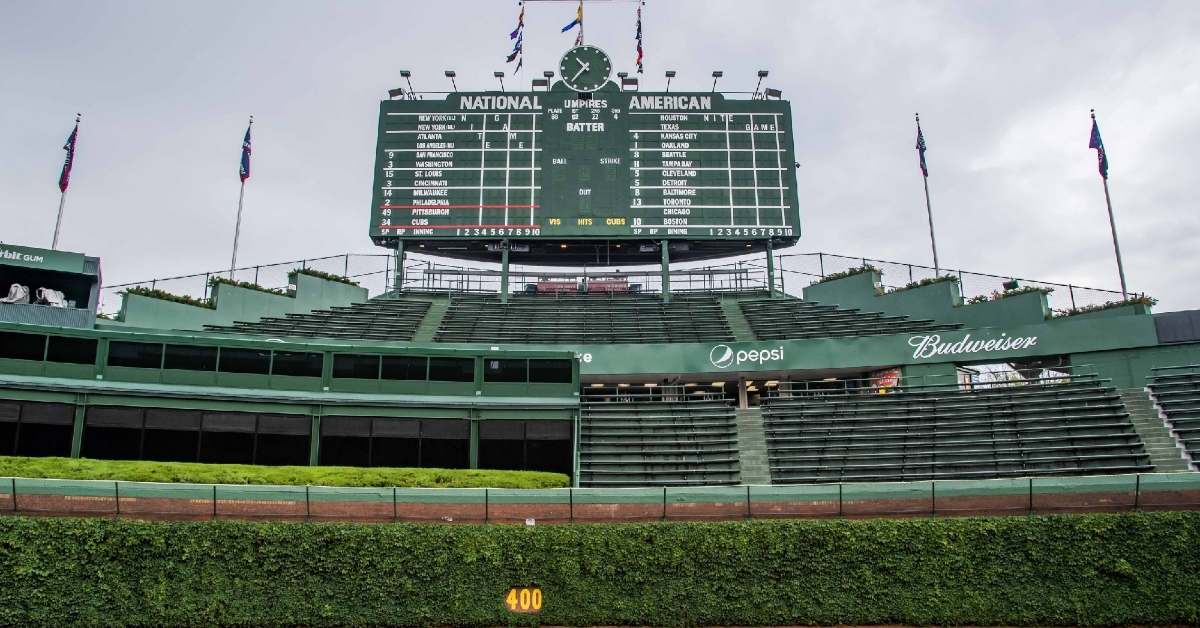 | | |
| --- | --- |
| MLB considering increasing player pools | |
---
| | | |
| --- | --- | --- |
| Saturday, August 15, 2020, 10:19 AM | | |
After the recent events that caused the St. Louis Cardinals to miss nearly three weeks of games and previous positive tests around the Miami Marlins organization, baseball is taking the next step to ensure we finish this season. While we have already seen stricter protocols put in place, we have heard discussions of MLB bumping the current 60-player pool to 75 players from here on out.
This is potential big news on the roster front as teams could add up to 15 additional players to their minor league camp the rest of the way. Those players could be free agents, prospects, trades, or whatever they need to fill those spots. Why would the decision to do this possibly now as opposed to before?
Well, there could be a couple of reasons why.
The first reason that comes to mind is to help teams deal with active COVID cases allowing them more players to chose from. Let's say another team has an outbreak similar to what the Cardinals just went through. Instead of making them sit for two or three weeks between games, they would have 47 additional players to choose from to bring to the MLB roster allowing everyone involved to recover.
A second reason is one we tend not to think about, which has to deal with the alternative site in general. Right now, when you have 32 players at a minor league location, you can only do so much. You give yourself 47 players, and you can come closer to having intra-squad games as each side could field 22 players or more. This will allow players to stay fresh with more consistent game action, which in return keeps them ready to go if needed.
One more reason mainly revolves around the prospects in terms of their development. With no minor league season, young prospects such as Brailyn Marquez, Miguel Amaya, and Brennan Davis were unable to improve their skillset further, basically losing a year of development. I would expect them to join the AFL league this fall, but what happens if there is no Fall League this season. Adding more players to their player pool would allow these camps to operate through September, giving players more time to develop, in essence, act as a mini fall season.
The 60-player pool was initially created to give teams ample options in case of COVID cases and give some of these younger prospects a chance to get better. Adding additional players will not only provide more players a chance to see some game action but also allow for full intra-squad games that will come in handy the road.
If the MLB does decide to add an additional 15 players per team, here is the most likely adds per the Cubs:
Pitchers: Ryan Jensen (Last year's first-round pick), Michael McAvene (Last year's third-round pick) Keegan Thompson, Kohl Franklin, Erich Uelmen, among others. There is a possibility of flame-throwing rookie Luke Little getting added to that list as the Cubs may want to see that 100+ MPH heater up close and personal.
Manuel Rodriguez was left off the original player pool list, which was a bit of a head-scratcher to me. He was with the Cubs major league roster this spring, but he made a few appearances in relief, displaying a 98-100 mph with a nasty slider. I would love to see him get extended looks at South Bend with more coaching.
The position players won't be as easy to sort through as most of their top prospects are already in the pool. With Mark Zagunis opting out, Cole Roederer would be one of my first choices to be added to the player pool. Other names would include last year's second-round pick Chase Strumpf, Zack Short, Andy Weber, Aramis Ademan, and Luis Verdugo. Pedro Martinez and this year's first-round pick Ed Howard would also be possibilities.
The one name I was shocked to not see on the additional player pool list was Trent Giambrone. Say what you want about his .226 average last season, but Giambrone had an outstanding season with the bat finishing with a career-high in homers and ranking second on the team in RBI's behind Ian Happ. Giambrone also put together another strong spring for the second consecutive year, showing he can hit but play multiple positions.
While it is not clear whether MLB will go through with this, there is something to it as the wheels are in motion. They cannot afford too many more scheduling hiccups, and they want teams to be fully equipped and ready to go if needed. Players need to be game ready and in shape when they are called, and the only way to do that is by adding players in for full squad games. We will see what transpires.

Tags: Chicago Sports Baseball
,
Brailyn Marquez
,
Miguel Amaya
,
Ryan Jensen
,
Michael McAvene
,
Keegan Thompson
,
Kohl Franklin
,
Erich Uelmen
,
Manuel Rodriguez
,
Mark Zagunis
,
Cole Roederer
,
Chase Strumpf
,
Andy Weber
,
Aramis Ademan
,
Pedro Martinez
,
Trent Giambrone
,
Ian Happ