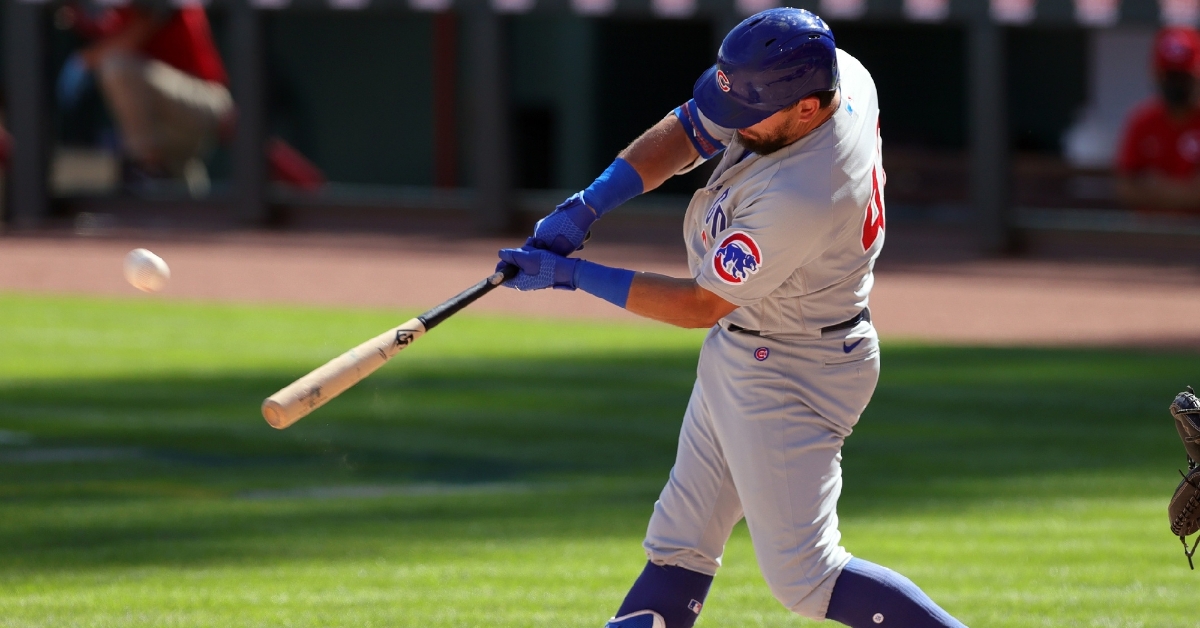 | | |
| --- | --- |
| National League DH is "safe bet" to return in 2021 | |
---
Buckle up, everyone, as it looks like the 2021 baseball season could be attractive once again. With no end in sight regarding COVID, there is some skepticism that fans may only be allowed on a limited basis. Whatever that means in terms of total capacity is yet to be determined, but don't expect packed houses for a while.
Along with that, it looks like one of the rule changes put in play last season is set to return in 2021 as the National League DH appears to be a safe bet once again. Whether used for another year or beyond is the next question, but judging by Buster Olney and his belief that the DH is a "safe bet", it appears that the days of a pitcher hitting are coming to an end.
There are many questions still up in the air regarding the 2021 baseball season, and most of those will be answered through the current Collective Bargaining Agreement. That means payrolls will be adjusted, new rules will be put in place, and other potential short-term changes will be made. Of course, owners need to agree on it for that to happen, but one thing is for sure it looks like the DH will once again be a real thing in the National League.
If you ask some MLB insiders, most feel that the owners will want some for an expanded postseason once again, but not 16 teams. They also think that the owners wish to have a DH in place for the National League. Whether you're a baseball purist or not, the DH is on the verge of coming back to the National League once again. I hate to say it, but if it does return next season, don't expect it ever to leave.
Part of what made the National League stand out over the American League all these years was that pitchers hit. Often granted, those at-bats were easy outs and comical at times, but it did put a bit more strategy into the game in terms of what a manager wanted to do. Now, that part of the game appears to be getting thrown out the window as owners seem to enjoy a more offensive style game.
Olney makes a good point as to why many feel the DH is coming back to the NL and calls it a "safe bet" on returning for 2021.
It is all circled around Nelson Cruz, who is going on 41 years old according to Olney. Cruz is still one of the best home run hitters in the game and has proven it over the past 10 years. The problem is, he can't field, and his money comes from his bat. If a team signs him, chances are it will be an American League team to insert him as a DH. That is why the NL may be pushing for a DH. If they get one, they have an equal shot at Cruz and deploy him as a DH weapon.
Look at Cruz's past two seasons counting this year's shortened season. Cruz will never hit for a high average, but he has mashed 57 homers across the past two seasons to go with a 1.020 OPS. He is also considered one of the true leaders of this sport, so you can see why people want him. He would be out of the Cubs price range, but could you imagine his presence in the middle of their lineup. They would finally have a hitter that could consistently deliver with guys on base, and every team wants to have him.
I don't care if he is 40 or 50 years old, the dude can still play, and he shows it. He will not command the same salary he wanted in the past, but he always will be more than the Cubs will want to spend. Should the DH come to the National League, Cruz may get offers from 15-20 teams instead of maybe five or six. That is a big difference when it comes to searching for a ring. You can bet the Los Angeles Dodgers and Atlanta Braves will be in on him should the DH come back. That would not be good for rest of the National League.
The DH does affect the Cubs in ways it doesn't affect other teams. The main reason is that Victor Caratini was their primary DH last season. By trade, Caratini is the Cubs backup catcher, meaning if Willson Contreras ever went down, Caratini would have to move to catcher. That would take their DH out of play for the Cubs.
I like Caratini, but not enough to make him the permanent DH. The Cubs need to find someone to fill that void if the DH is in play next season. I know Kyle Schwarber would be the consensus pick, but I don't want to take his arm out of left so that the Cubs would be hesitant there. If Kris Bryant sticks around, he could be another option. Again, his versatility and high baseball IQ makes that a difficult pick.
Some free agents are available like Ryan Braun, Marcell Ozuna, and others that would be perfect DH material. Cost is an option, but the Cubs need to approach the offseason with that in mind. Other needs need to be filled, but if the DH is returning, it becomes a need.
#Cubs' Ian Happ on if DH will be in NL in 2021: "It's hard for me to see the DH not coming back next year."

— 670 The Score (@670TheScore) November 12, 2020
Upgrade Your Account
Unlock premium boards and exclusive features (e.g. ad-free) by upgrading your account today.
Upgrade Now