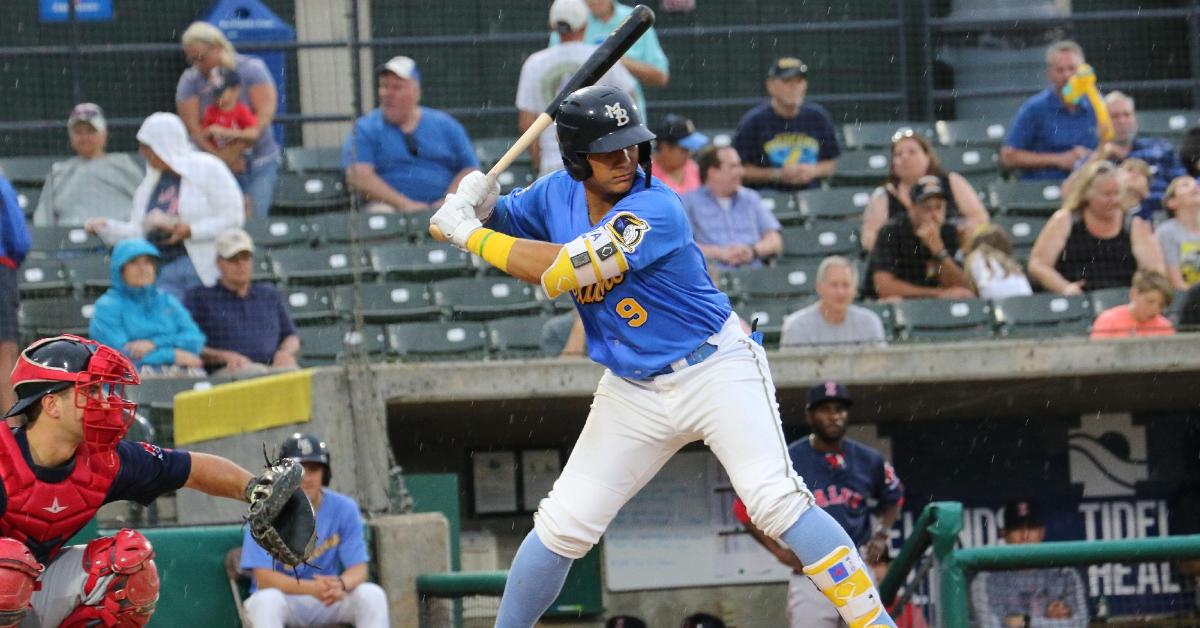 | | |
| --- | --- |
| Several options for Cubs to finish strong in 2020 | |
---
Today marks the halfway point for the Cubs in terms of games played, and it has been interesting. They sit at 18-11 and in first place in the NL Central, but since their 13-3 start are playing more like a fourth-place team. For the most part, the pitching has held up for starters, but they have come back to earth in recent weeks.
The bullpen has been better, but still a work in progress while the offense, let's just say it has been bad. When six of your regular nine batters are hitting .230 or worse, that is a significant cause for concern. It is a miracle that this team got off to the start they had and continue to lead this division. Fortunately for them, the Central has proven to be much weaker than expected but look for this to change over the next two weeks.
With the Cardinals having so many games in hand, look for them to be a huge deciding factor for who wins this division and who doesn't. Both the Reds and Brewers have underachieved this season. Don't expect that to continue much longer as both teams are too talented for their starts. If the rest of the division starts to play up to their standard, the Cubs will need to start hitting the ball and with more consistency.
Here are a few names in South Bend who I would like to see get a look on the active roster if needed in the second half:
Offense: Miguel Amaya: The Cubs came into the season wanting to carry three catchers. With the addition of the DH this year, that made it a lot easier to do so as Josh Phegley was added as the team's third catcher. After starting the season 0-12, Phegley is now 1-17 on the season with his lone hit being a home run. At this point, Phegley will not be starting many games, so why keep him on the roster.
Miguel Amaya is someone who I would love to see at this point. Not only could you use him as a DH, but you could put him behind the plate to catch some of the minor league arms they call up. He is more familiar with those pitchers than the MLB catchers which could help get things turned around.
Christopher Morel: Another top 10 prospect I would like to see is Christopher Morel. With Kris Bryant on the IL, David Bote handles the third base duties but has struggled to hit the ball. Following last night's game, Bote is now down around .200, but for some reason, thrives in a pinch-hit role. As a pinch hitter or coming off the bench, Bote is hitting .444, which is hard to fathom when you think of it.
Morel is a name that has come up in trade talks in recent seasons meaning teams want him. He is still very raw, but the tools are there. With Bryant injured, now is an excellent time to get him on the roster even if it is just for a week. Maybe he could be like Robel Garcia of last where instant offense followed.
Ian Miller: When the final roster spot was up for grabs, I thought Miller was a lock given the spring he had mixed with his speed. Instead, Miller was sent to South Bend and saw action in just one game this season. With both Bryant and Steven Souza on the IL, the Cubs are down an outfielder who is why I was surprised Miller was sent down over Hernan Perez. Miller should be on this roster now, not just because he is a left-handed outfielder, but his speed is something the Cubs need. I feel it is a matter of time before he is back.
Brennen Davis: Speaking of outfielders, Davis is the Cubs top bat in the system and happens to play an outfield spot. His overall ability to hit the ball is legit, and scouts at the Cubs South Bend facility have said the ball jumps off his bat, unlike anyone they have seen. Much like Miller from above, the Cubs are down an outfielder right now. With Souza hurt, Schwarber is struggling, and Almora non-existent, a jolt in Davis's arm may be what this club needs offensively.
Pitchers: For the most part, the pitchers I wanted to see in Chicago have shown up and performed well. You have last year's PCL pitcher of the year Colin Rea now in the pen pitching well, Tyson Miller making his MLB debut and showing potential while Adbert Alzolay put his best start as a Cub together last week. With that being said, there are still some arms in South Bend that I want to see get an opportunity this season.
Cory Abbott: Abbott is coming off an incredible season in which he was named the organizations' pitcher of the year. Not only that, but he also became the first Cubs pitcher to strike out more than 150 batters in a minor league season since 2009. Abbott has blossomed over the past two seasons and was ticketed to start AAA this year. Had he had a full season, I honestly feel he would have been a September call up.
With a doubleheader against Cincinnati this weekend, and another one against St. Louis looming, the Cubs could add a starter for one of those games. Abbott would be a great choice as he has earned that bid.
Juan Gamez: Much like Abbott, Gamez is a starter who the Cubs plucked out of the Mexican league. Known for his sinker, Gamez can touch 96 plus with his heater but has lacked command in recent seasons. Should that sinker be as good as advertised, I would love him in pen to use that pitch to get ground ball outs.
Dakota Mekkes: Take last season away in which every PCL reliever struggled, and Mekkes has been great in high leverage situations. Pitching mostly in the seventh inning or later the past few years, Mekkes has quietly become one of the organization's most consistent relievers. Known for thrown strikes, Mekkes would be an excellent addition to the pen as he has the control to get hitters out. The only question remains of how his lack of velocity play at the next level will.
Manuel Rodriguez: Had Rodriguez not gotten hurt in spring, he would have made the Cubs roster over some of the names we have seen. Now healthy again and pitching in South Bend, what are the Cubs waiting for? Rodriguez displayed a heater this spring in the 98-100 MPH range to go with a wipeout slider. Granted, he only appeared in two outings you saw some things to like. Hard throwers are a dime a dozen now, but the Cubs don't have on that can throw that hard.
Burl Carraway: I wrote about this kid the other day, and I will keep harping on it until the Cubs make a move. Chicago lacks left-handers in the pen and Carraway fits that need. Not to mention, most scouts felt he was MLB ready coming into the draft; it is a win-win situation for Chicago.
Adding him to the roster would not only solve a position of need, but you would see what kind of stuff the kid truly has. His fastball plays in the 95-97 range, but the curve is his money pitch and would grade out as one of the best baseball curves. Left-handed hitters have struggled with Carraway all through college, and adding him as a weapon out of the pen could be the future late-inning solution for Chicago.
Brailyn Marquez: When you talk about flame throwers, guys like Jordan Hicks, Aroldis Chapman, and Brandon Workman come to mind as some of the premier fire ballers in the game. Marquez is the Cubs version of that and could be unleashed in a late-inning role now.
At just 21-years old, Marquez is a long way away from being polished, but as a starter last season, he averaged 98 on his heater and touched 102. Given his age, size, and the fact that he is a lefty, I have gone on record by saying he could be the Cubs version of a Josh Hader for a short-term solution. Yes, the Cubs view him as a starter long term, but right now and given the Cubs pen's situation, I would deploy him now.
You can always teach control and command, but you can't teach velocity or experience. Marquez has the velocity to blow hitters away and will gain experience the more he plays. I think putting him in a relief role now will only earn him confidence moving forward. Who knows, the Cubs may feel he is better suited for a late-inning role.

Tags: Chicago Sports Baseball
,
Miguel Amaya
,
Christopher Morel
,
Kris Bryant
,
David Bote
,
Robel Garcia
,
Ian Miller
,
Hernan Perez
,
Colin Rea
,
Tyson Miller
,
Adbert Alzolay
,
Cory Abbott
,
Dakota Mekkes
,
Manuel Rodriguez
,
Brailyn Marquez
,
Aroldis Chapman