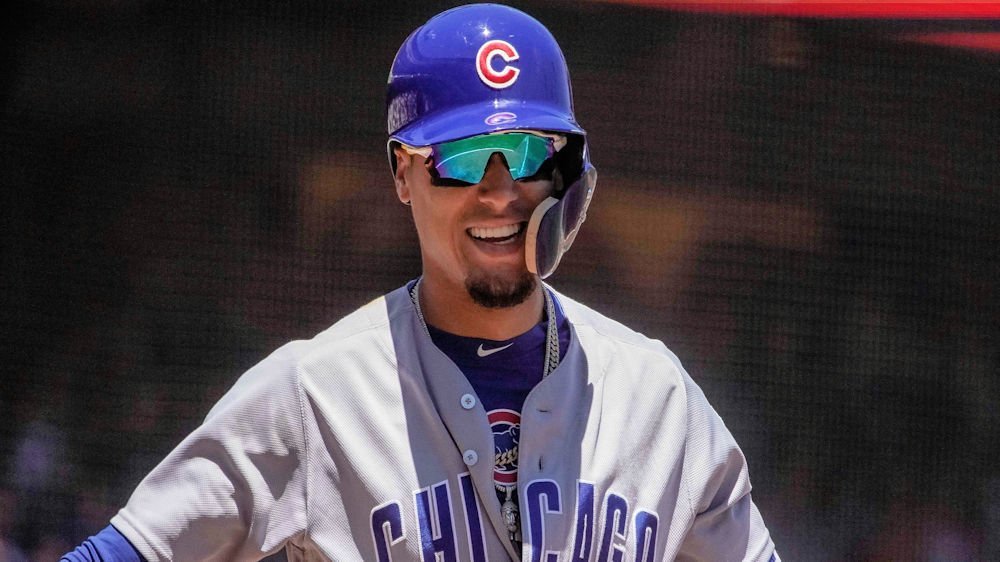 | | |
| --- | --- |
| The latest details as Cubs Baseball is back! | |
---
As predicted, the MLBPA shot down MLB's final offer on Monday, trashing it with a lopsided 33-5 vote. Baseball will, however, return. Also, as forecasted, Commissioner Rob Manfred set the stage for the sport's return by declaring a 60-game season, which will start just about a month from today.
Even at that point, many remained cautiously optimistic, as all was not yet said and done.
This makes about the 10th time that we thought we'd see some sort of 2020 season, but unavoidable obstacles kept appearing. The final hurdle was cleared last night, as the union adopted a set of health and safety protocols. Players will now report to Spring Training 2.0 no later than July 1st – just one week from today.
The health and safety protocols are ridiculously stringent but necessary. If MLB was more than willing to be cautious before, they're hypervigilant now. Coronavirus outbreaks at the Clearwater and Tampa Spring Training camps – belonging to the Yankees and Phillies, respectively – have now forced medical, health, and safety experts to double-down.
Some health and safety proposals from MLB's latest plan (6/20):

* Temperature/symptom checks twice per day
* COVID tests every other day during spring, regular season and postseason
* Antibody testing about once per month
* High-risk players can opt out

— Chris Cotillo (@ChrisCotillo) June 23, 2020
* No pregame exchange of lineup cards
* Social distancing encouraged on field
* Pitchers bring own rosin bag to mound
* Non-playing personnel wear masks in dugout/bullpen at all times
* Spitting prohibited, but chewing gum is allowed
* Fights are strictly prohibited

— Chris Cotillo (@ChrisCotillo) June 23, 2020
In addition to the fans, media members will also be denied close proximity access to the players. Although access to the stadiums will be allowed, pre- and post-game interviews will now be conducted via Zoom and other electronic means. There may actually be an upside to this for some players: When Jon Lester doesn't want to deal with reporters, they can't corner him now… (wink).
MLB is likely to make all media access happen via Zoom/video chat this year. Media members will be allowed in stadiums but will not get close to players.

Two sources today said the rough estimate is 35 media members per game, including photogs.

— Chris Cotillo (@ChrisCotillo) June 23, 2020
One issue that's still up in the air is whether or not the Blue Jays will be able to play home games in Toronto. According to AP Sports, ab Ontario Health Office stated, "Major League Baseball has not submitted the required plan to local health authorities that is needed for the Blue Jays to play in Toronto."
There had been some talk of the Jays using their spring training facility in Dunedin, Florida, but the most likely solution is that they'll be sharing the Trop with Tampa.
MLB has submitted a proposed schedule to the MLBPA. This schedule would feature mostly divisional games (40), with the remainder being made up of interleague games (20), with teams playing their corresponding counterparts (NL Central vs. AL Central, NL East vs. AL East, NL West vs. AL West). The idea behind this was for the sake of mitigating travel. Finally, clubs may see their home ballparks sooner than expected, as the majority of teams are expected to host Spring Training 2.0 at their home fields.
Let's pray that MLB and the CDC have figured out the way to keep players safe, as we attempt to return to a modicum of summer normalcy. It's been over 100 days since the boys of summer last took the field for what should have been the final leg of spring training. Godspeed. It's time for MLB's return.
This will be latest start to #Cubs season in franchise history. Previously, it was May 8, 1877. The 60-game season will be fewest games played as NL team since 1877. They've played at least 100 games every season since 1883 (thanks to baseball historian Ed Hartig for info)

— Carrie Muskat (@CarrieMuskat) June 24, 2020