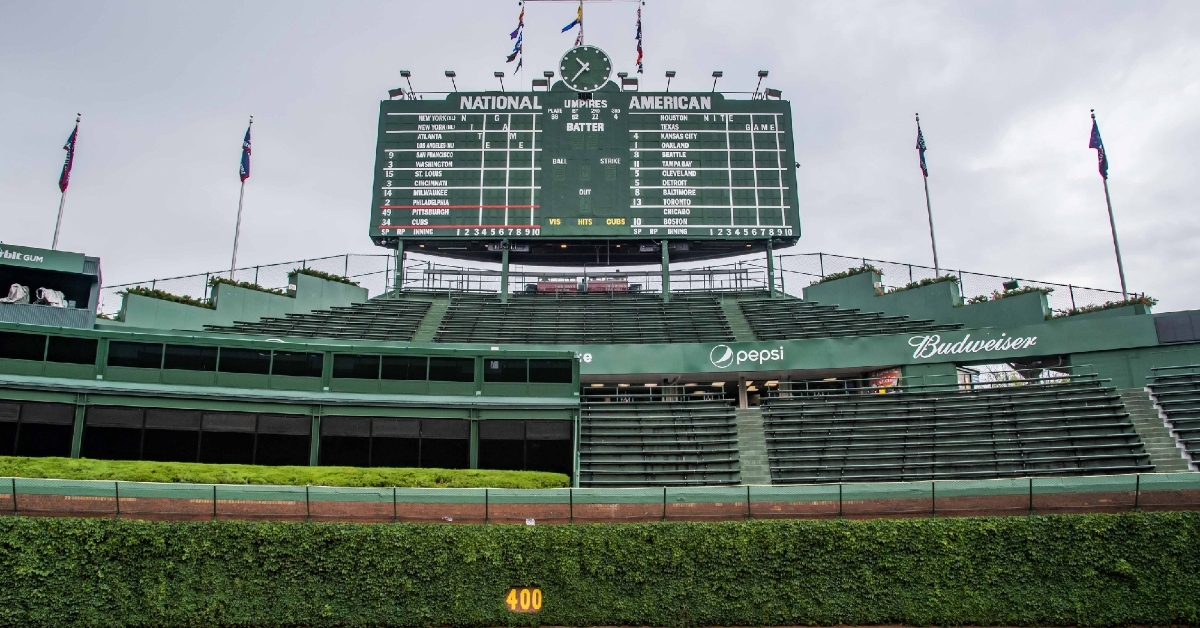 | | |
| --- | --- |
| This Week in Chicago Cubs History | |
---
Earlier this week, I wrote a column about this day in Cubs history. I plan to continue to do that, but instead of every day, I will do it every Friday, focusing on important Cubs events that happened throughout the week in history.
Today we will be looking at April 28-May 1 in Cubs history to relive some of the greatest moments in franchise history.
APRIL 28: It was on this date in 1945 when the Cubs got a fabulous pitching performance from that of Hank Wyse. Going up against a pretty good Pittsburgh Pirates team at the time, Wyse was undoubtedly on top of his game as he twirled a one-hit gem to knock of the Bucco's. Not to mention, the offense backed him up for six runs as the Cubs pummeled Pittsburgh 6-0 in front of the Wrigley faithful.
That was only the beginning of what was a great year for Wyse as he was the ace of the Cubs staff that season. Not only was he a big part of that team making it to the world series, but Wyse won 22 games in 1945, and did so by posting a 2.68 ERA for the season.
APRIL 29: April 29 was a very exciting day in Cubs history in more ways than one. You had Greg Maddux setting an MLB record for putouts by a pitcher with seven in the 1990 contest against the Dodgers. You had Andre "The Hawk" Dawson going off for five hits in 1987 en route to a cycle as the Cubs topped the Giants 8-4.
You even have the 1983 rant by Cubs manager Lee Elia as something many don't want to be a part of.
However, the two most exciting events on this day happened as far back as 1935 and as recently as 2005. Starting in 1935, it was the Cubs trailing 9-2 heading into the eighth inning. Not only did they score ten runs that inning to take the lead, but they held on for a 12-11-win capping off one of their many great comebacks.
April 29, 2005, is the event I remember the most as not only was I alive for it, but it was part of baseball history. In a matchup with the Houston Astros at Minute Maid Park, you had a pair of 300 game-winners in Rodger Clemons and Greg Maddux taking the ball. At that time, many thought you had two first-ballot Hall of Famers on the hill as something like this hadn't happened since 1987 when Don Sutton and Steve Carlton faced off.
This game provided fans with everything you would expect from two of the greats of the game as runs were at a premium. However, it was Maddux and the Cubs outlasting the eventual NL champions in this one 3-2 to pick up a nice win on the road.
APRIL 30: Much like the 29th, April 30 was also a busy day in Cubs history. You had a 1940 contest in which the Cubs trailed 7-4 heading into the bottom of the eighth before scoring one run in the eighth, two in the ninth before walking off it off in the 10th on an AL Todd home run for an 8-7 win. 1965 saw the Cubs play their first indoor game in Houston in which they lost 4-3.
However, on this date in 1970 is when one of the most historical events happened and something that is still remembered to this day. It arose from a player that some know as sweet-swinging Billy Williams. Maybe you have heard of him before. Anyways, the Chicago Cubs outfielder made history on this day by becoming the first player in MLB history to play in 1000 consecutive games. He did so at Atlanta's Fulton County Stadium, a game in which the Cubs lost 9-2.
MAY 1: This may be one of the busiest if not the most active days in Chicago Cubs history. You had the first walk-off game in MLB history back in 1880 to Ryne Sandberg's two home run game against St. Louis in 1996. The memories of this date are amazing. However, whenever MR. Cub Ernie Banks is involved in something that automatically shoots to the top of any day.
It was in 1963 when the Cubs were taking on the Cardinals to find themselves in an early 8-5 hole. Not only did the Cubs erase that deficit, but they did so in grand fashion scoring eight runs over the next four innings to emerge victorious 13-8. Banks played a huge role in that comeback effort.
Not only did Banks go 3-4 on the day, but all three of those hits were also homers as he drove in seven runs for one of his best games as a Cub. He joined Nelson Matthews, Dick Bertel, and Ken Hubbs, who also knocked ones out of the park that day.