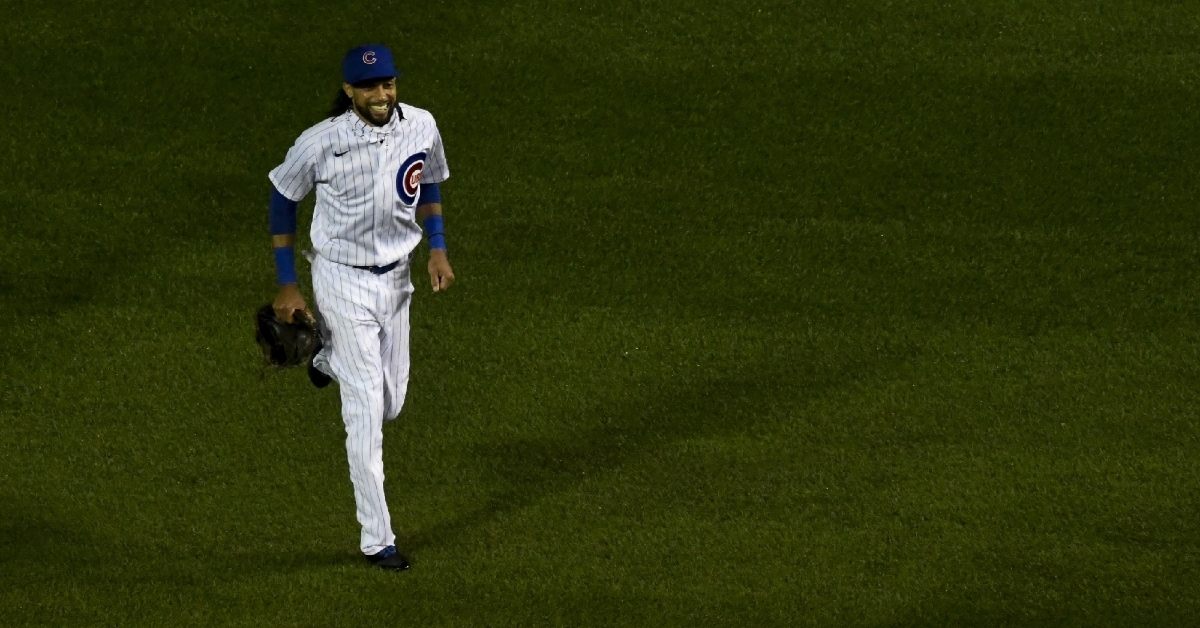 | | |
| --- | --- |
| What does Billy Hamilton bring to the Cubs? | |
---
| | | |
| --- | --- | --- |
| Wednesday, September 9, 2020, 1:37 PM | | |
Over the past two weeks, the Cubs have been very active on things' free-agent and trade side. The Cubs spent the trade deadline adding players like Jose Martinez and Cameron Maybin to the team while optioning Albert Almora in the process.
Chicago then turned around by adding the speedster Billy Hamilton via the free agent wire and sent him straight to South Bend. His stay at the alternate site was brief as Hamilton is now on the roster replacing the recently signed Martinez.
While the signing made sense in terms of a cheap grab, what do we expect to get out of Billy Hamilton going forward?
Cubs fans should be familiar with Hamilton as he gave them fits for years while playing for the Cincinnati Reds. Since his time with the Reds, Hamilton has struggled to find a home as he has bounced around the league several times. The next stop for his MLB career appears to be with Chicago so let's see how this plays out.
Hamilton burst on the scene back in 2011 and 2012 when he stole 258 bases those two years. After piling up 103 in 2011, he topped that with 155 a year later. Hamilton followed that up with 75 more in 2013 as he capped off his minor league career with 396 total steals before coming to the Reds. That is his game, and that part of his game was on full display while playing with the Reds.
Hoping he could turn into a legitimate leadoff hitter, Hamilton had trouble making contact to get on base, so he wasn't able to use his skill set to his advantage. For his career, Hamilton posted a 241-career average with his best season in 2016 when he hit 260. Much like his minor league career, speed was his best attribute as he has accumulated 302 steals thus far in his MLB career. Add that to his 396 in the minors, and he is sitting at 698 total steals as a pro.
He may not have had a 100 plus steal season in the bigs, but for four consecutive seasons, Hamilton averaged 57 steals with a career-high 59 in 2017. Since then, Hamilton has stolen a total of 59 bases with 34 of those coming in 2018. So, what can the Cubs expect from Hamilton the rest of the season?
Well, they know he isn't going to hit well for starters, but when Martinez goes 0-14 since being acquired, you can't be much worse. Even if Hamilton goes 1-20, that is one more hit than Martinez, which already is an improvement. Hamilton will most likely be used in late-game situations as both pinch-runner and or defensive replacement.
From a base running side of things, this is a move that reminds me of the Terrance Gore signing back in 2017. Gore was a burner known for his base-stealing ability. He would not get many plate appearances as he saw less than 25 appearances with the Cubs. Gore was brought in primarily for speed, which is precisely why Hamilton was brought in. The Cubs now have a legitimate weapon to deploy late in games when Chicago is looking for a critical steal late.
While his game's speed side is what he is known for, Hamilton also can play sound defense, which he often isn't given enough credit for. Should he be used as a pinch-runner, you can also move him to center field as a late-game defensive replacement. Come playoff time that is often things teams like to use, but didn't the Cubs already have that with Albert Almora?
The answer is yes, but these two players are entirely different. Almora was expected to hit as the Cubs knew how good his glove was. Once the hitting began to fail, his defense also started to decline, making him a liability on the field. Almora also lacks overall speed, so that he wouldn't bring much to the table at this point.
Hamilton, on the other hand, has some value. He will not be expected to hit, so any offense out of him will be a plus. His defense isn't gold glove by any means, but he can make great plays late in games, which makes the team better. He instantly makes the Cubs better in late-game situations because of his speed on the bases. When a team sees him first, they immediately begin playing how to get him out, which takes the pitchers to focus off hitters.
When the postseason begins, teams often add a few players to their roster that won't play all that much. That means that those players are strictly defensive substitutions or, in Hamilton's case, a pinch-runner. The Cubs used Gore strictly as a runner in 2017, and that worked in their favor. Let's see if Hamilton can provide the same sort of boost with the potential to be more.
he's proud to be a cub so i double support him pic.twitter.com/og0R2BCTir

— luis castro (@LuisC403) September 9, 2020