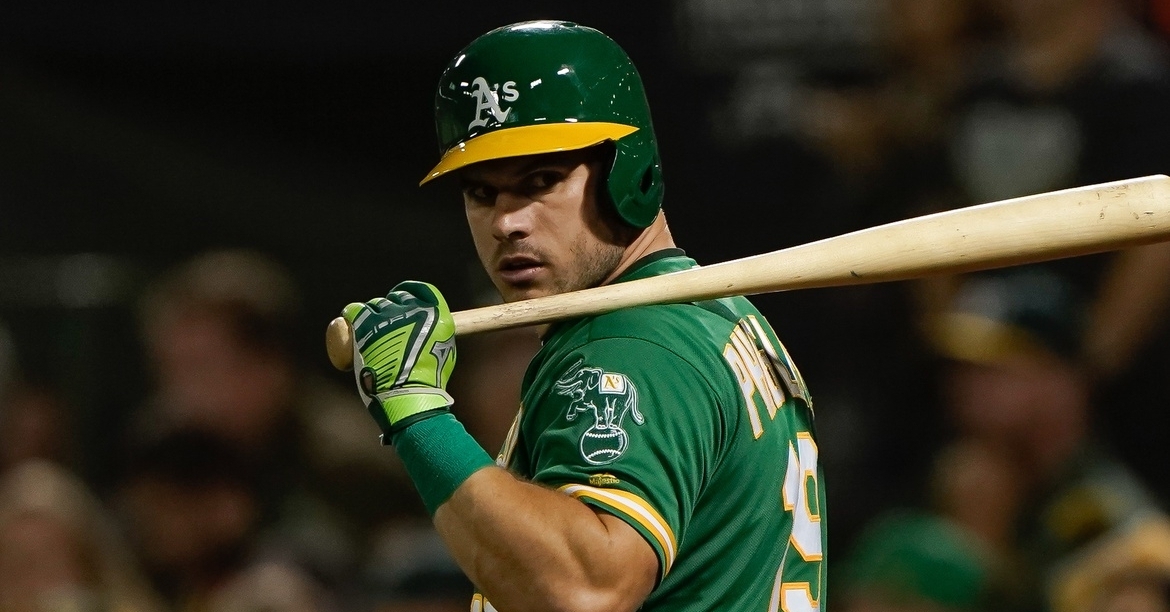 | | |
| --- | --- |
| What the Josh Phegley signing means for Cubs | |
---
At long last, the Cubs are starting to make some moves this offseason after spending nearly two months standing pat with what they have in the organization. The only problem is the Cubs have yet to offer anyone a fully guaranteed major league contract with all their signings deemed as minor league deals.
The latest signing of free-agent catcher Josh Phegley followed that pattern this week as the Cubs inked him to a minor-league deal with an invite to spring training. However, unlike some of their previous signings, this deal could have a bit more upside than others as it may help the Cubs out long term.
For starters, Phegley is a veteran catcher who has been in this league for the last eight years. The first two with the White Sox and the last six with the Athletics. During his time in the bigs, he has been nothing more than a backup catcher but has played in 65 games or more in two of those seasons. His best season came this past season, where he wound up as the starting catcher for Oakland last year. In 109 games,
Phegley hit .239 with 12 homers and 62 RBI's. That is better numbers than Caratini minus the batting average.
With all the trade talk surrounding Willson Contreras all offseason, the Cubs were believed to be in the market for a backup catcher presuming Victor Caratini would step in and take over the full-time role. With all the names out there, Phegley was one name that many believed the Cubs would target, given this is the role he has played his entire career.
Phegley is not going to wow you by any means, but he has shown people in the past that if he finds a way to get more consistent at-bats behind the plate, he can deliver decent stats in a more starting role. He would have been the perfect fit to back up Contreras or Caratini if either of them got traded, and the Cubs seem to feel that too, which is why they may have elected to sign him anyway to a minor league deal.
Yes, this deal is a minor league deal, but look for Phegley to get an invite to Spring Training and compete for the final bench spot given the one extra spot on the roster. Ideally, teams don't carry three catchers, but given the injury history of Contreras in recent seasons, carrying a third catcher may not be a bad idea because you could move Contreras around a little bit more and still have two catchers lined up to catch.
Should he not crack the big-league roster out of spring, Phegley will be optioned to Iowa, where he will be the starting catcher for the Cubs AAA affiliate. This could be equally as important for the organization because it would put a veteran backstop in the minor leagues to work with young and upcoming catchers who have yet to find their identity in this game.
Phegley may have put together a career year a season ago, but at 32 years old, he cannot be counted on long term. Not only is he a below-average framer, but he is quite a bit below average at the plate as well. However, if you can get an 82wRC out of your back up catcher, it is certainly not the end of the world, and Phegley would most likely be brought on as a third catcher anyway who would be used sparingly behind the plate.
One of the rare plusses of having Phegley on your roster would be his average against left-handed pitchers, which is something the Cubs struggled with last season. Phegley is a career .284 hitter against southpaws and hits them much better than right-handers. You can do the math from there to realize how bad he was against righties.
Even if nothing happens with Caratini or Contreras this offseason, I was hoping the Cubs would go out and find a veteran third catcher in case one of their two went down with an injury. You want a capable back up to pair with Caratini should a deal you couldn't pass up regarding Contreras come about, but there are other reasons to have a reliable third catcher on the roster.
First, catcher injuries are inevitable, and you are going to need a third catcher at some point during the season. Unless your Yadier Molina that doesn't miss too many games, teams always have three catchers at some point along the way. Taylor Davis has been that man the past few seasons, but he is now on his way to the Orioles organization. With P.J. Higgins and Jhonny Pereda as plausible options already in the minors, I would like a guy with big league experience to fill in if an injury is long term.
Another reason to have a third catcher has to do with the overall development of both Caratini and Contreras. Yes, both have had significant big-league time at this point, but both are still developing their games. For Contreras, he still has framing issues behind the plate and is still learning how to call games to get the most out of his pitchers.
Caratini is looking to be more consistent at the plate as his defense appears to be a bit better than Contreras at this point minus the arm. Having a veteran like Phegley around can not only help the little details like that, but you never know the type of advice he may be able to give during the season to the Cubs younger guys.
The final reason and least important of the reasons to carry three catchers has to do with the 26th roster spot this season, which requires you to carry 13 position players. There is an extra spot on the bench this season, and now with the Cubs trading Tony Kemp to Oakland, there may be two other roster spots up for grabs. That makes the idea of carrying three catchers even more sensible because it would give the Cubs more opportunities to use both Caratini and Contreras off the bench, given their versatility in the field. That would allow the Cubs to have another catcher still should an injury happen to one of the other two late in the game.
This deal is not going to get everyone up and arms, but this is someone and something I wanted the Cubs to look at all offseason. It is an under the radar signing that once again can be a low-risk high reward signing should he make the bigs out of camp.
Upgrade Your Account
Unlock premium boards and exclusive features (e.g. ad-free) by upgrading your account today.
Upgrade Now