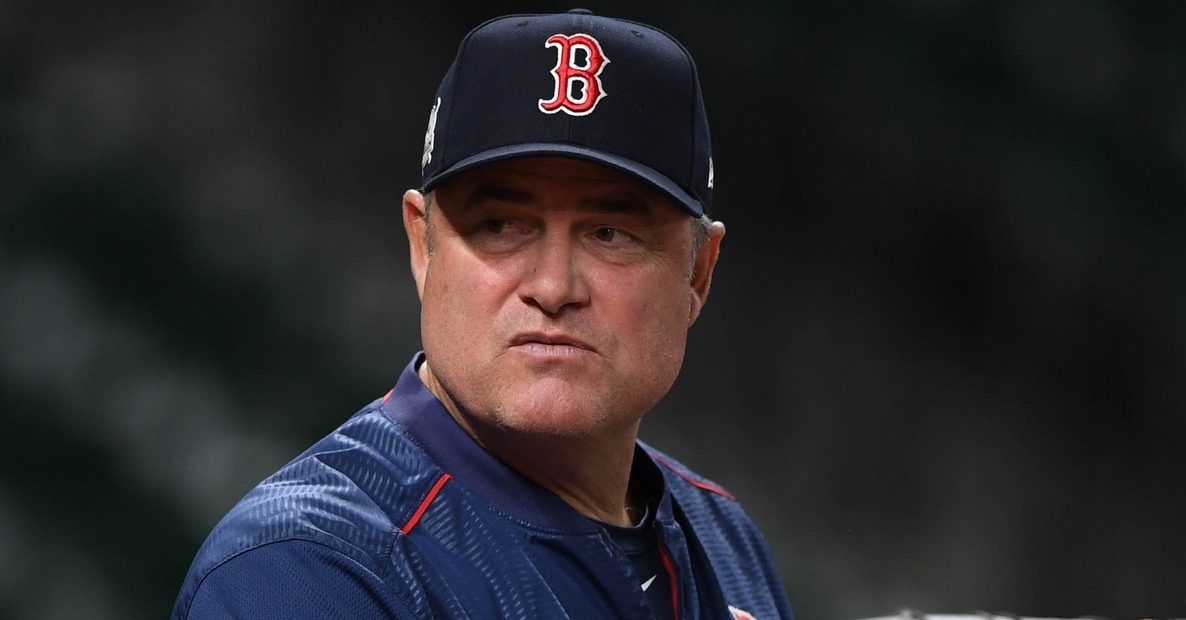 | | |
| --- | --- |
| Will John Farrell be David Ross' right-hand man? | |
---
Whether you look at David Ross as a positive or negative for the Cubs moving forward, one thing is set in stone, and that is he will be the new skipper in 2020. With the argument continuing to rise about him never managing a game, I don't expect the Cubs to leave him out to dry in terms of helping select his coaching staff.
Yes, Ross will have some input in that process, and he certainly should as the staff he picks we are hoping will last more than one season as that has been the trend recently. I do, however, believe Ross will trust in the front office and let them help him pick someone with a ton of experience to serve as the bench coach to help make his transition as easy as possible. Look at this quote from Theo regarding helping Ross on the bench.
''Either as bench coach or somewhere on the staff, I think it's important, given David's lack of experience managing, to have someone who's either managed or been a bench coach and can stay a step ahead of him early on over the course of the game as he grows into the job,'' Epstein told the Sun-Times. ''That would make a lot of sense.''
One name that is starting to come up a whole lot is not only a familiar face with the Cubs, but with Ross and the Chicago front office also. That name is former Red Sox manager and pitching coach John Farrell.
Not only does he have ties with the Cubs entire organization given how all three of his sons have been part of the organization in some capacity, but he was the pitching coach in Boston when Theo was there before taking over as Manager when Ross played.
Although he is no longer on the Bench coaching in some capacity, Farrell is not far from the baseball diamond, as he currently works as a special assignment scout in the Reds organization. Farrell's name is no stranger to the Cubs front office, as it was rumored that he might get the Cubs pitching job this past season. Ultimately that went to Tommy Hottovy, but the Cubs seem fond of the resume Farrell has put together thus far.
Surrounding Ross with the best staff possible will be especially important, but even more so, giving him a bench coach that not only has had a great managerial resume in terms of winning but knows how to win a World Series is an essential position to fill. I have said this since the day that Ross was hired, the Cubs will have plenty of options to fill out his coaching staff.
Since the very first time Ross stepped on a major league field, many felt he would always make a good manager given how he took to the game. That continued during his playing career as many of his former teammates raved about how well he would do as a coach, even going to say they would love to play for him someday.
Ross attributes much of what he has learned as a player from all the great managers he has been around. From Bobby Cox, Terry Francona, Joe Maddon, and yes, even Farrell, Ross will have no trouble picking someone's brain when seeking out help managing at the big-league level. Several coaches feel the same way about ross as many of them, including Maddon, always felt Ross was like a second coach on the field.
That leads me to believe that if Ross were to ask Farrell to join him on the bench, it would be hard to pass up. Afterall, Farrell certainly wants to manage again and has made that clear since being let go in Boston. Second, he knows the Cubs' front office very well and has had a great relationship with them in the past. Third, Ross and Lester were both players for him during his time in Boston. Both know exactly what he is about and how much he could benefit not only Ross but the Cubs moving forward.
Fourth, Farrell's entire family has been part of this organization in some way, so why not keep that trend moving in the right direction. It would sort of become a generational thing where if you are born a Farrell, you must go to the Cubs for at least one season in some role. Finally, Farrell is a baseball man and always will be. Even though he may not be on the bench this season, he is still avidly involved in baseball in some way. However, coaching will always be his passion.
Not only do I think this would be the perfect bench coach for Ross, but it would also give the Cubs options long term in a variety of ways. For starters, Farrell is known as a great pitching coach so he would be able to help whomever the Cubs bring aboard as the pitching coach to help get on the same from day one.
Second, Farrell has managerial experience, and should Ross get ejected or struggle to adjust to some situations in the early stages next season. He would have a great mentor to help reel him in and keep him calm and relaxed. Finally, should Ross ultimately fail and not perform at the level we hope he will, the Cubs very easily could have his replacement in Farrell waiting in the wings. Sure, he will get his interviews to manage again before Ross moves on, but depending on the situation, would he want to leave Chicago if he chooses to come here. His name will certainly be something to follow in the next few weeks, and I expect an announcement on the bench coach sooner rather than later.