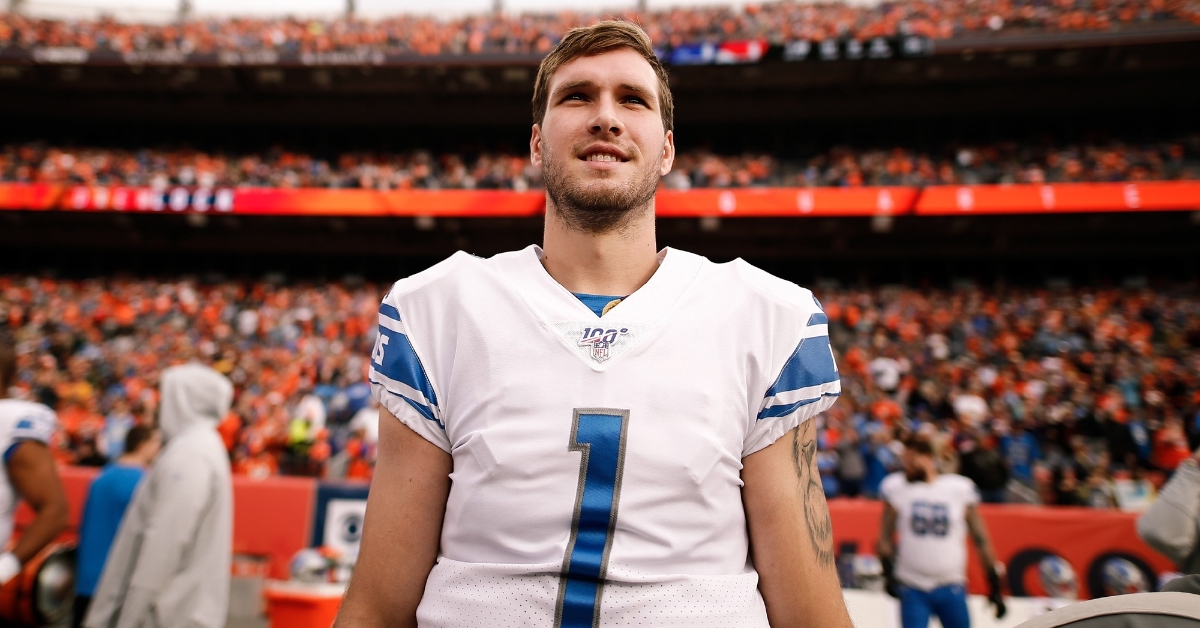 | | |
| --- | --- |
| Bears working out two quarterbacks after Trubisky's injury | |
---
Things are starting to get interesting regarding the Bears current quarterback situation. No, I am not talking about a starting controversy, but instead what is happening at the backup role as we speak. After seeing his first snap in roughly three weeks against New Orleans, Mitch Trubisky took a direct run and ran it eight yards before being tackled.
What seemed like a harmless play at first has turned in to be anything but as Trubisky is now sidelined multiple weeks with a shoulder injury. This injury is nothing new for the Bears as Trubisky injured his shoulder each of the previous two seasons on similar plays. What does that mean going forward for Chicago?
Well, for starters, it means that Nick Foles needs to remain healthy from here on out as there is no real backup to him at this point. Bad play or not, he is the man for the foreseeable future, and Taylor Brey will once again be moving on from the practice squad to the active roster to back up Foles. That leaves a practice squad open for this team, and the Bears will certainly need to fill that spot.
Enter Jake Rudock and Kyle Sloter as the Bears are bringing both in for workouts.
With Mitch Trubisky expected to miss time, per @MikeGarafolo, the #Bears are bringing in QBs Jake Rudock and Kyle Sloter for a workout, per the transaction wire.

— Tom Pelissero (@TomPelissero) November 4, 2020
We will get into Sloter in a little while, but allow me to introduce you to Rudock first. Not only is he a new name to the Bears circle, but he is a name that Chicago fans should know if they followed Big 10 football. Rudock spent time at both Iowa and Michigan before being drafted by Detroit in the sixth round of the 2016 draft.
Now 27 years of age, Rudock doesn't have a ton of experience, not seeing a snap until 2017 and going 3-5 for 24 yards and an interception in his mop-up duty game against Baltimore. Talk about a rough way to get your feet wet in the NFL. With Brey being the man to back up Foles, it was time for the Bears to bring someone in, even if the name doesn't jump off the page.
Sloter, on the other hand, is someone the Bears should be much more familiar with, especially when you look at his time with the Vikings. Sloter has also worked out with the Bears once before, so he does have some familiarity with the cast in hand. Although most of his time has been spent on practice squads, Sloter has tons of preseason experience and played well enough to start in some cases.
The well-traveled 26-year-old spent time with Denver in 2017, Vikings in 2017-18, Arizona in 2019, and Detroit in 2019. Sloter somehow has never taken a regular-season snap, but teams have always been high on his ability hence why he sticks around. When you consider his experience, especially with the Vikings and the Lions, it made sense to bring him in for rival information, so to speak.
Given that he spent time with Kliff Kingsbury and that offense last year, maybe he has some secrets he could share with Matt Nagy to open things up. As I said, none of these names will impress you, but I can say this. I would trust the team more with Sloter as a backup than Brey.
No regular-season snaps or not, Sloter can play, and if the Vikings didn't sign Cousins, Sloter might have been the starter in 2018. He plays very similar to Trubisky in that he has a big-time arm and can use his legs to make plays. Both are things Foles lacks. With Trubisky most likely out the door after this season, the Bears will be looking for future backup help.
Maybe Sloter is that guy. There are far worse options than him, and if he can come in and make some impression, the Bears could have at the very least a backup quarterback to count on moving forward. Sloter is a name to watch over the coming week as the Bears need to figure out the quarterback situation.