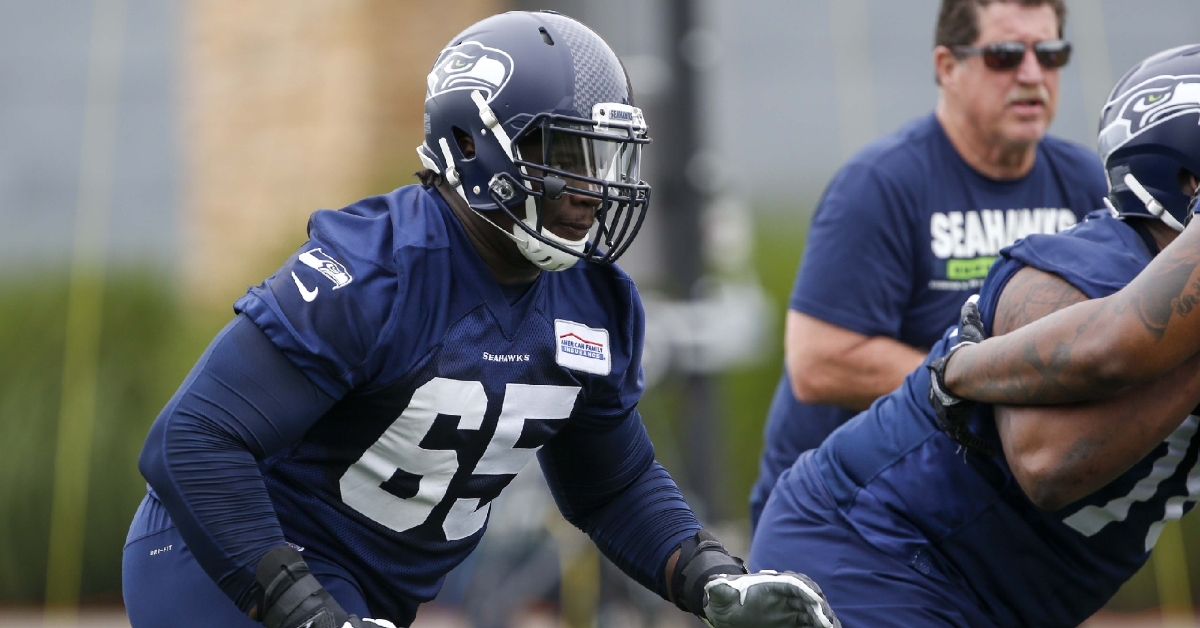 | | |
| --- | --- |
| Germain Ifedi could be the steal of the offseason | |
---
Often when we look at free agency, we tend to think about spending or perhaps overspending for specific players who could make our team drastically better. That may be true in some cases, but for organizations like the Bears who have been tight on cap space all offseason, it comes down to how you spend your money and less about how much money you spend.
One way to look at how you spend your money instead of how much you spend is looking at the contract that Germain Ifedi has agreed to with the Bears for the 2020 season. Not only is Ifedi a veteran presence to add to the offensive line, but Chicago appears to have gotten an unbelievable bargain for him, and it is hard to fathom why.
Ifedi signed a one-year deal with the Bears, with a total salary of 910,000. 137.500 of that came from his signing alone, and he counts as 887,500 against the cap should he get released before the season. For a 25-year-old lineman who already has 60 career starts under his belt, not only was this a no brainer financially but a very smart choice when it comes to adding depth to the overall roster.
When you look at this deal and see an offensive lineman who is less than 26 years old and has 60 starts under his belt, you immediately would think he would be earing in the 6-7 million range per season. To get Ifedi for less than one million for the year, not only is it a tremendous value but even more so than people may realize at this stage of the game.
If you remember, back in January, Ifedi was a highly regarded offensive lineman who set to earn a contract upwards of 12 million per season. The reason for that number is because so many teams are desperate for tackle help on the line that they often pay top dollar for whoever is available, especially early on in free agency. Fortunately for the Bears, and unfortunately for Ifedi, the tackle market never developed this offseason, as his 12-million-dollar price tag came down to six, which still never happened.
Had Ifedi signed for six or seven million a season, that would have been considered a bargain. Even with that price tag, Ifedi was still left unsigned, which allowed the Bears to sneak in and swoop him up for a super low bargain price for a good offensive tackle. The contract of Ifedi is not surprising as it fills a position of need, but the price tag is shocking considering what he was expected to make out of the gate.
Still, the deal falls in line with a lot of what Ryan Pace has done this offseason, minus that first initial wave of big splashes. While a lot of people want to criticize Pace for some of the decisions he has made regarding the roster, these are the types of thrifty moves that he deserves some credit for because no one saw them coming. Not only do they build depth and shouldn't be overlooked, but Ifedi has the potential to be a starter on the line for a fraction of the price.
In signing Ifedi, the Bears get a player with extensive signing experience that will not count a ton against the cap. That is another good thing about this deal because the Bears are tight on cap space, to begin with leaving them with 8.75 million leftover once the Nick Foles deal comes into shape. The move also keeps the option of Chicago signing another offensive lineman this summer as they now have more cap space to make that work.
The Bears may not have committed starter money to Ifedi, but that doesn't mean he can't be a starter this season. That leaves the possibility of the Bears drafting an offensive lineman, who can come into camp and compete for a starting spot. We knew that the offensive line was a significant area of need this offseason for Chicago. The fact that they added a valuable piece like Ifedi for a fraction of what he was asking allows the Bears to continue to add to the team.