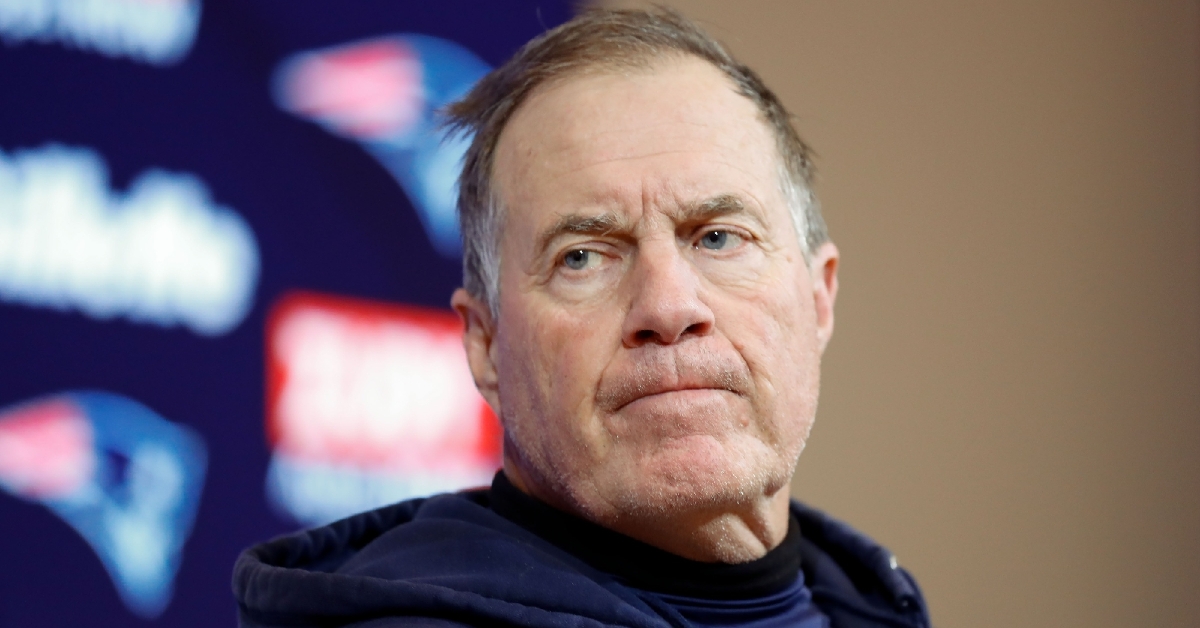 | | |
| --- | --- |
| What could have been in Chicago? | |
---
| | | |
| --- | --- | --- |
| Tuesday, February 18, 2020, 1:47 PM | | |
For the past 20 years, no team in the NFL has been more successful than the New England Patriots. Led by Tom Brady and Bill Belichick, embarked on a two-decade path of destruction that resulted in 6 Super Bowl wins and nine total appearances, which is something that will never be touched. With Brady no on the verge of free agency and retirement, those long-lasting memories could become a thing of the past as no one will know what the future holds in New England.
However, even long before that dynasty started, the Bears had the chance to create a potential dynasty of their own, or at the very least, have a stable coach as they had an opportunity to interview Belichick for their Head coaching position before he elected to go to New England. This process dates to the Dave Wannstedt days as a head coach as Belichick realistically could have supplanted him on the sidelines.
Following the departure of Wannstedt, the Bears were looking for a new man in charge but also wanted to bring in someone who could take the team to the next step. At that time, the hot name floating around Chicago was that of Sherman Lewis, who was the offensive coordinator for Mike Holmgren and the Green Bay Packers. Lewis had every bit of success that you would expect when you had a guy named Brett Favre flinging it around to Antonio Freeman and Robert Brooks, paired with Edgar Bennett and Dorsey Levens in the backfield.
Yes, those offensive weapons paved the way for Lewis's success, but he built a long steady resume before that and had the success to back it up. While most of you may not remember this far back, or even remember Lewis as a candidate, but the Bears did indeed interview him along with another widely successful coach at that time. Bill Belichick was also on that list of names that the Bears looked to bring into Chicago.
The former New York Jets assistant was looking to get back into the head coaching ranks after previously running the show for the Cleveland Browns before taking different assistant jobs. The Bears were permitted to interview Belichick, but when it came down to it, it seemed as if the Bears didn't feel like he would be a good fit for their franchise.
The Bears were not only permitted to interview Belichick but basically had him fall into their laps only to pass on him when it came time for the actual interview. That right, there is a punch to the gut, knowing what he has done since. Belichick was a decorated assistant coach in his own right and was a defensive-minded man from the Bill Parcells tree. He was not the one we came to know today, but he still had his arrow point up at this stage in his career leading me to believe he could have done great things with the Bears.
In case your wondering who ultimately was appointed the job after Wannstedt, it was Arizona Cardinals defensive coordinator Dave McGinnis until things fell through, and McGinnis went through the cracks. That mishap in terms of the Head Coaching debacle was the final straw for Michael McCaskey, who was removed from making and powerful decisions shortly after.
The Bears decided to go with Dick Juron as their next head coach, and he lasted just four seasons with mixed results. Belichick went on to get his next Head coaching opportunity a year later with the Patriots, and the rest is history. The only favorable scenario I can take away from this situation is that the Bears did ultimately make the Super Bowl with Lovie Smith in charge who supplanted Juron as head coach.
We also need to take into consideration that a large part of the success Belichick has had in New England has surfaced around an all-time great QB in Tom Brady, which is something the Bears didn't have. If Chicago could do this all over again, would they? I am sure they would, and I am almost positive that Belichick would indeed be hired as the head coach.
However, he would not have the same success he has put together since going to New England. Yes, Belichick would still have built the Bears into annual playoff contenders and maybe a Superbowl contender, but without an elite QB, there is no way the Bears would have done what the Patriots have over the last 20 years. It is fun to speculate what could have been, but we also need to face the reality that Belichick fell into a perfect situation, which is not something Chicago could have given him.