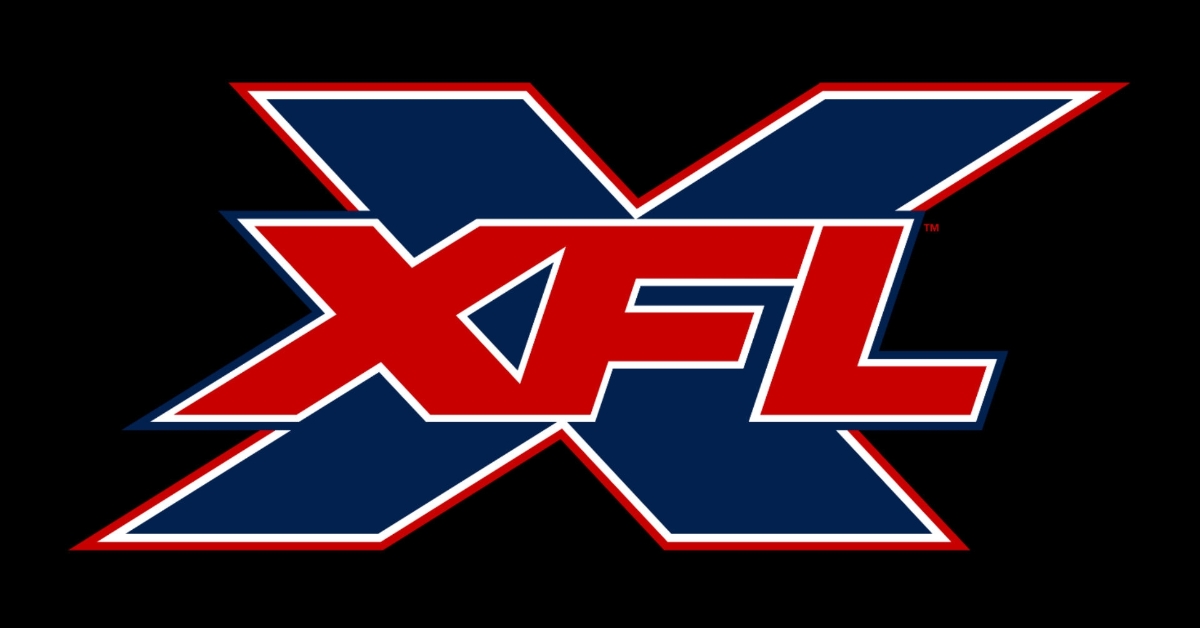 | | |
| --- | --- |
| XFL Review: Week 5 game recaps, highlights, more | |
---
As the midway point of the XFL season passed by this weekend, we are starting to see who the class of the league is and who isn't. For starters, Houston is miles above anyone in this league with St. Louis as the second-best team. Tampa Bay continues to be a dumpster fire, but they continue to improve each week.
Then you have some teams who, despite poor play for about three weeks or so, are continuing to hang around, which is causing some position controversy among the teams. Here is how things went down this week as the midway point came and went.
SEATTLE DRAGONS 23 – HOUSTON ROUGHNECKS 32: The beat keeps on rolling for June Jones and his squad as they reached the halfway mark with a perfect 5-0 record following their nine-point win on Saturday. Things did not come easy and without controversy, however, as the Dragons gave Houston all they could handle only to have a botched call by the refs late in the game, prevent them a shot of tying things up with time expiring.
Still, we continued to see P.J. Walker do his thing with 351 yards passing and three more touchdowns, but he did prove to be human this week tossing two interceptions as well. Given what we have seen from Walker, I fully expect some team to bring him into NFL camp this offseason for at the very least a backup spot.
Two of those three touchdown passes were hauled in by the league's best receiver in Cam Phillips as he hauled in 10 catches and 122 yards to go with those two scores. Sam Mobley added 95 yards receiving of his own while RB Nic Holley corralled 72 yards receiving and the third receiving touchdown. On the defensive side of the ball, the Roughnecks were led by a collective effort as they amassed four sacks in the game to keep the Dragons offense at bay.
Seattle elected to make the switch to B.J. Daniels at QB in week four, and it appears he is their man going forward. Despite throwing for just 114 yards, Daniels took care of the football by not turning it over, which is a key reason why Seattle was in it until the very end. Austin Proehl was responsible for over half of those receiving yards, while the Dragons didn't do much on offense except for three rushing scores. Two of those from Daniels and one from Trey Williams.
If one thing stood out for Jim Zorn's team on Saturday, it had to have been his defense and their ability to force mistakes from Walker. Not only did Jordan Martin and Marko Myers each record interceptions, but Seattle added two sacks while limiting the Roughnecks' rushing attack. Yes, they still lost in the end, but the blueprint to slow Walker could be in play.
NEW YORK GUARDIANS 30 – DALLAS RENEGADES 12: Don't look now, but the Guardians may have found their QB, while Dallas is searching for answers. Two weeks after Kevin Gilbride sat Matt McGloin in place of Luis Perez, and now the Guardians have won two straight and have looked impressive doing it. Perez, who was on the Philadelphia Eagles practice squad a season ago and was the starter for the Birmingham Iron of the AAF, played well tossing for 229 yards and one score. He now has 418 yards passing and three scores on the season with most of those yards coming the last two weeks.
A significant reason why Perez has been successful is that the combination of Colby Pearson and Mekale McKay continue to produce at high levels accounting for more than 160 of those 229 yards receiving with Pearson picking up the score. Add in 58 yards from Darius Victor on the ground to go with a near 140 yards in total on the ground as a team, and the Guardians looked like a well-oiled machine as they improved to 3-2.
While the Guardians offense looked great, it was the defense that continued to step up as they limited the lifeless Dallas offense for much of the game. Not only did we get interceptions from Ryan Mueller and Toby Johnson, but Cavon Walker was all over Phillip Nelson to pick up a pair of sacks as the Dallas offense is in big trouble.
What was supposed to be one of the best offenses in the XFL with Landry Jones at the helm, will now struggle to score as a season-ending knee injury suffered in week four means it is Phillip Nelson's team from here on out. That means Bob Stoops is going to need to reinvent this offense that doesn't move the ball at all with Nelson throwing passes.
Despite his 210 yards through the air, the former San Diego Fleet QB from the AAF simply turns the ball over too much as he threw two more picks in this one giving him three interceptions on the season with no touchdowns. That means it is going to have to be up to Lance Dunbar and Cameron Artis-Payne to get the job done on the ground, which they didn't in week five combining for just 31 yards rushing in the loss.
ST. LOUIS BATTLEHAWKS 6 – DC DEFENDERS 15: The biggest upset of the weekend came on Sunday, where the DC Defenders knocked off the Battlehawks 15-6 in a defensive struggle. The win was a much-needed win for DC, but it didn't come without some questions at QB as Cardelle Jones once again looked awful, leading to his benching for Tyree Jackson. While Jackson only threw for 39 yards, he didn't turn the ball over, which was a huge issue for Jones all season.
Fortunately for DC, they had a great rushing attack on Sunday as Jhurell Pressley busted through the St. Louis defense for 107 yards on the ground. Add in three field goals from Ty Russa, and you have a decent showing on offense, but more improvement is needed. That is where the Defenders defense comes into play as they continued their league lead in sacks by adding four more to their total in what was their best defensive effort of the season.
St. Louis, on the other hand, came in as the second-best team in the league despite rushing the ball more than anyone in the XFL. Teams know that, and yet they still can't stop it as Matt Jones and Christian Michael combined for 139 of the team's 173 yards on the ground. Jordan Ta'Amu continued to play well at the QB position with 174 yards through the air. Still, his zero-touchdown effort was the telling story as the Battlehawks only mustered a pair of Russiolino field goals in the losing effort.
One of the pleasant signs on Sunday was the continued emergence of L'Damian Washington in the receiving group as he once again torched the defense for 114 yards on just five catches. Kenny Robinson was a human highlight reel picking off one pass to go with the Battlehawks lone sack of the day. Terance Garvin was responsible for 16 tackles on the day.
TAMPA BAY VIPERS 34 – LOS ANGELES WILDCATS 41: This was the most exciting game of the weekend as it was a tale of two halves for both teams. After opening a convincing two score midway through the second, the Vipers let the Wildcats back into the game before ultimately letting them steal one away 41-34.
The star once again was Wildcats QB Josh Johnson who recovered from an early turnover and awkward conversation with Offensive Coordinator Norm Chow over the phone to post a huge night. Johnson not only led the team with 19 yards rushing but threw for 288 yards and four scores with each score going to a different person. Saeed Blacknall, Tre McBride, Brandon Barnes, and Dequan Hampton each hauled in one TD reception each. Jordan Smallwood led the way in yards receiving with 86.
After struggling out of the gates offensively, the Vipers appear to be finding their groove as they are slowly becoming a run-first team. Taylor Cornelius, who is the unquestioned starter for the foreseeable future, threw for 300 yards and a pair of scores to go with 45 yards on the ground and another score. He also threw two interceptions, which kept the Wildcats in the game after the Vipers' fast start.
The combination of Reece Horn and Jalen Toliver and Dan Williams gave the Vipers offense a huge lift as that trio all had more than 85 yards receiving on the afternoon. De'Veon Smith paved the way in the ground game earning 69 hard-fought yards on 34 carries in the losing effort.