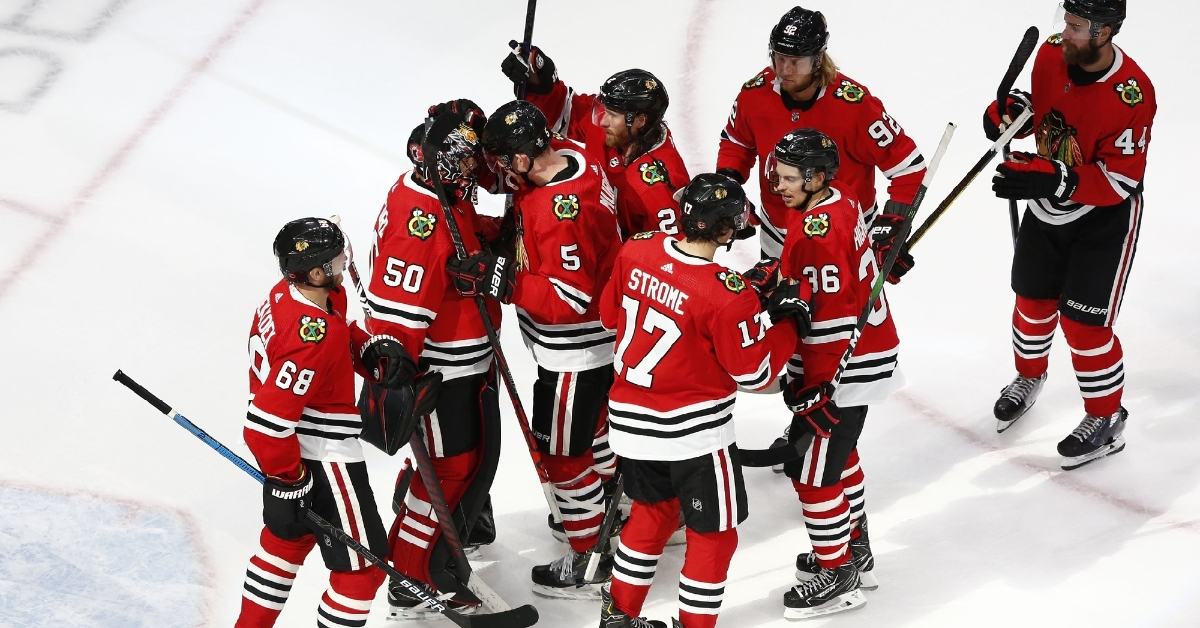 | | |
| --- | --- |
| Report: NHL season to possibly start on January 13 | |
---
Good news, Blackhawks fans, there will be hockey played, but not until next year. I am not talking about the 2021-22 season, but instead, the NHL season will now begin in 2021 with a targeted start date of January 13 according to a report by ESPN. A lot has gone into figuring out how the season will go, especially when you consider the travel restrictions from the Canadian teams.
After having season planning talks for what seemed like a year, the NHL and the NHL Players Association have cleared the hurdles they needed to clear financially and are pushing forward for what now will be a 2021 NHL season. Not only is this a change from the previous December 25 and January 1 start date, but with January 13 as the target date, it means that season will once again be cut short after initial plans to play a full 82-game slate.
Sources have now said the NHL will play anywhere from 52-56 games as the time frame won't allow them to play more. Since late last week, the two sides have been talking and have hopes of agreeing to this deal by Friday. Not only will there be a shortened season, but this will allow the NHL to get back on track for a regular 2021-22 season, which would be just in time for the Seattle Kraken to make their debut.
Along with a shortened season and later start, the NHL will also have to go through a temporary realignment this season, which could end being another realignment next year when Seattle enters. Given the substantive COVID protocols that differ from state to state, all schedules, changes, and procedures must be approved by the NHL Board of Governors.
The realignment process is what sticks in my head as this needs to be done for the Canadian teams. Given their travel restrictions to the united states, the NHL could be forced to have an all Canada division, with all those teams strictly playing each other in Canada. While I don't fully see that happening, I see an all-Canada division, but they would have to find somewhere for those to play in the United States, even if that means sharing an arena with another team.
These talks' positive motion is promising, especially when you consider talks nearly stalled completely three weeks ago when the financial issues came about. Now that the owners informed the players, they are looking for additional cash flow to start the season, the talks picked up and have only gotten stronger since Thanksgiving.
Even though the players grew frustrated that they had to change a financial agreement that was agreed upon five months ago, they told the league they would be willing to budge if they could receive something in return. The players are currently bringing several ideas forward, and the NHL will decide what to do with those ideas.
The NHL is figuring out a way to help the owners with cash flow, much like the NBA reported that each team would receive 30 million from the league. This is just the first step in what fans hope will be a somewhat regular NHL season.
Upgrade Your Account
Unlock premium boards and exclusive features (e.g. ad-free) by upgrading your account today.
Upgrade Now