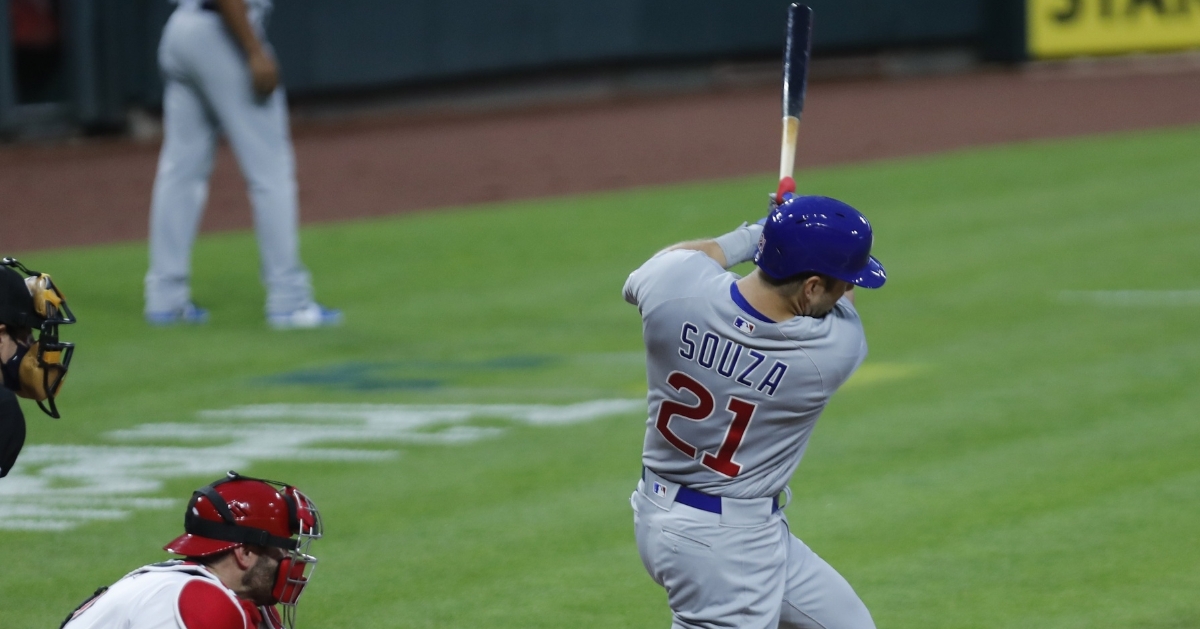 | | |
| --- | --- |
| Steven Souza Jr. fires back at Rob Manfred | |
---
| | | |
| --- | --- | --- |
| Monday, August 3, 2020, 9:15 PM | | |
CHICAGO — Chicago Cubs right fielder Steven Souza Jr. appeared on sports talk radio show Tiki and Tierney on Monday and had some choice words for MLB Commissioner Rob Manfred. Saying that the situation concerning MLB's response to COVID-19 has not been handled well from the start, Souza was rather critical of Manfred.
"I don't think that what Manfred's done for the sport has been very good," Manfred said in his radio interview. "I don't think the way that everyone was publicly humiliated was good. I just don't think it's been good. I'm embarrassed. I'm embarrassed as a player to watch this take place because when I leave this game, I want to leave it for the generations."
Souza recently tweeted his concerns over players' reckless behavior in response to the Miami Marlins' COVID-19 outbreak, but he has not taken kindly to Manfred's public condemnations of players. The players have been placed in a really tough spot in terms of taking all precautions, especially since MLB and the MLBPA could not agree to play this season's games in a bubble, and Souza wishes Manfred was more mindful of that.
"I do know that the players are doing all they can to stay on the field," Souza said. "Everybody wants to finish this season, and they want to play, and they're doing all they can with safety protocols. And so, from a player's perspective, I just think that everybody is doing the best they can, except for obviously the situation in Miami."
Every player in this league better take a hard look at what you're doing off the field, because what you do affects, more than just you and your team. Your decisions off the field will put all of our seasons in jeopardy this year.

— Steven Souza Jr. (@SouzaJr) July 31, 2020
Manfred has been adamant about not canceling the remainder of the season, despite multiple outbreaks and several players opting out of the season in recent weeks, but he certainly has not done himself any favors by publicly chastising the players. Positive COVID-19 tests are going to be an unfortunate reality of this season, regardless of how much time players spend out in public, but Souza thinks that the expanded playoffs should help to make up for that.
"I don't know how it's all going to work out in the end," said Souza, "but I do know that there are 16 teams that are going to the postseason, so I think there's some kind of room for that. I think that kind of bridges the gap of some uncertainty."
Souza's interview can be heard, in its entirety, here: