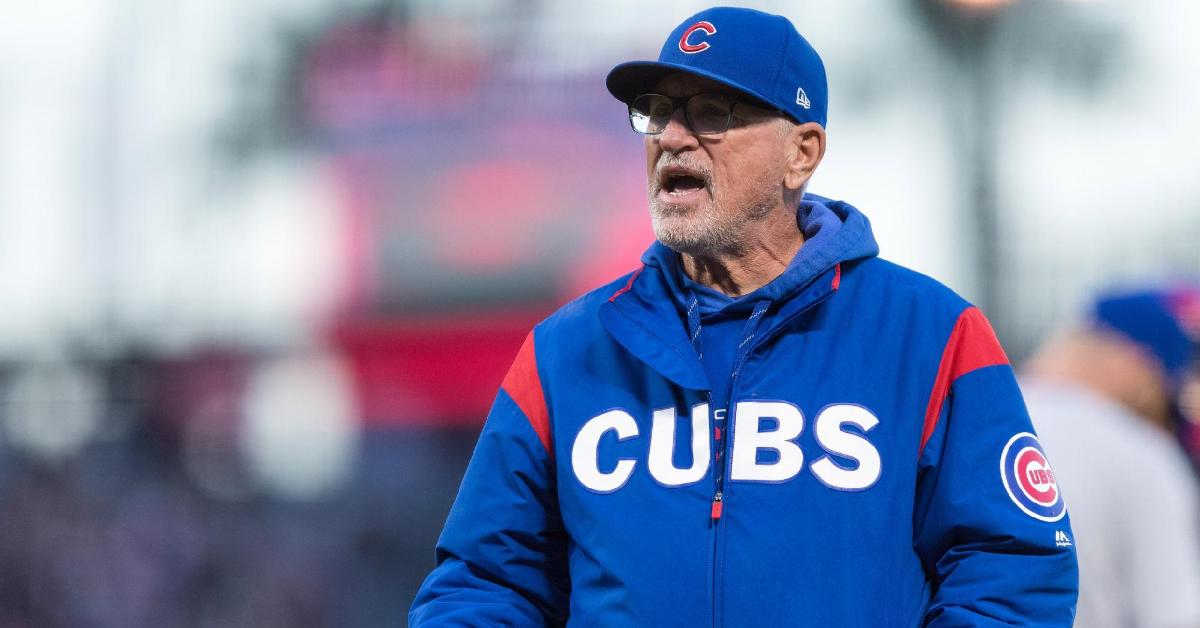 | | |
| --- | --- |
| REPORT: Joe Maddon 'No. 1 choice' to become Angels' new manager | |
---
ANAHEIM, Calif. — Once the Los Angeles Angels fired Brad Ausmus just one year into his managing tenure with the club, it was made fairly clear that the managerial position was former Chicago Cubs manager Joe Maddon's to lose. Maddon worked in some capacity for the Angels from 1975-2005 and served as a coach for the Angels from 1994 until he left in the fall of 2005 to manage the Tampa Bay Devil Rays.
However, Maddon has never been the full-time manager for the Angels, so it would only make too much sense if the veteran skipper opted to potentially finishing out his managerial career with the franchise that gave him his big break in professional baseball. Ahead of Maddon's interview with the Angels on Monday, MLB insider Ken Rosenthal of FOX Sports and The Athletic reported that Maddon was "the No. 1 choice" of the Angels' front office for the managerial role.
Joe Maddon will interview with the #Angels early this week and they are his No. 1 choice, sources tell The Athletic. Maddon spent 31 years in Angels' organization before joining the Rays as manager in 2006. First to report interview with LAA: @Buster_ESPN.

— Ken Rosenthal (@Ken_Rosenthal) October 6, 2019
According to MLB Network insider Jon Heyman, Maddon is also receiving interest from the San Diego Padres, who fired manager Andy Green late in the regular season. Maddon and his West Coast vibe would mesh well with a California ball club, and having the opportunity to manage superstar Angels center fielder Mike Trout, who is arguably the game's best player, would likely be difficult for Maddon to pass up.
Padres are doing background work on Joe Maddon. While a lot of folks are figuring Maddon is ticketed for the Angels, the Padres aren't assuming it.

— Jon Heyman (@JonHeyman) October 4, 2019
Also of note, the Angels are in a position similar position to the one that the Cubs were in when Maddon was brought on board following the 2014 season, as the Angels have not reached the postseason in five years and have seemingly lost the winning culture that defined the organization in the 2000s. Returning the Angels to prominence could be Maddon's last great feat as a skipper, and it would bring his career full circle. Therefore, it would not be at all surprising if Maddon were to be named the Angels' new manager in the near future.
Can confirm the #Angels are currently scheduled to interview 4 manager candidates, including Joe Maddon (today). The other 3 are each on different days. So they won't be hiring anyone for at least a few days.

— Jeff Fletcher (@JeffFletcherOCR) October 7, 2019