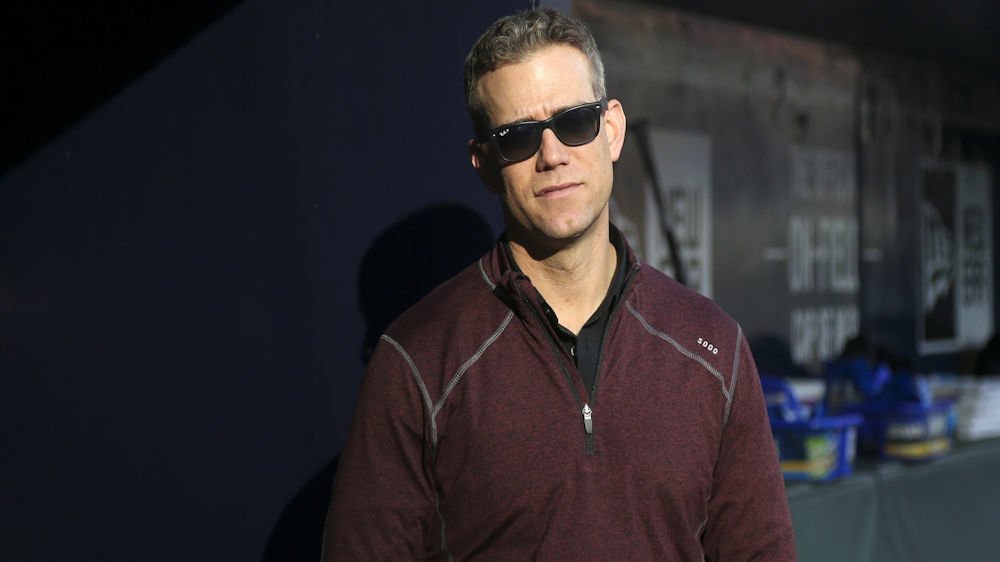 | | |
| --- | --- |
| Theo Epstein on Coronavirus impact with Cubs-Cards series in London | |
---
| | | |
| --- | --- | --- |
| Saturday, March 7, 2020, 10:34 AM | | |
The Coronavirus has impacted many things, including the sports world.
Different sports are trying to gameplan the best way forward in regards to safety and minimizing the outbreak with fans worldwide.
Chicago Cubs President of Operations Theo Epstein was asked the latest about the rivalry series between the Cubs and Cardinals set for June in London with all the Coronavirus news.
"As of now, it's on," Epstein said via the Chicago Tribune. "If they tell us not to go, I'm sure it will be a decision they make regretfully, but with information that's the right course of action. I'm not spending a lot of time on it. I'm not an expert. It's important for us to rely on experts and be really transparent."
Epstein will listen to people that study the virus and follow their instructions.
Whatever the experts tell us to do, we want to be diligent about it and rely on people that know a lot more about it than we did."
Sounds like it's possible that the games will not be played or with no fans in attendance to minimize issues.
Hopefully, baseball will be played in London, but the welfare of the fans and players is of the highest priority. Everyone stay safe out there and please wash your hands when possible.
Mozeliak says as of now London Series with #Cubs remains on the schedule, and he was not aware of a pressing need to make that decision this far away from the June visit. Team is taking cues from CDC and #MLB.#Cardinals #stlcards #MLB https://t.co/GBJWywjmeu

— Derrick S. Goold (@dgoold) March 7, 2020