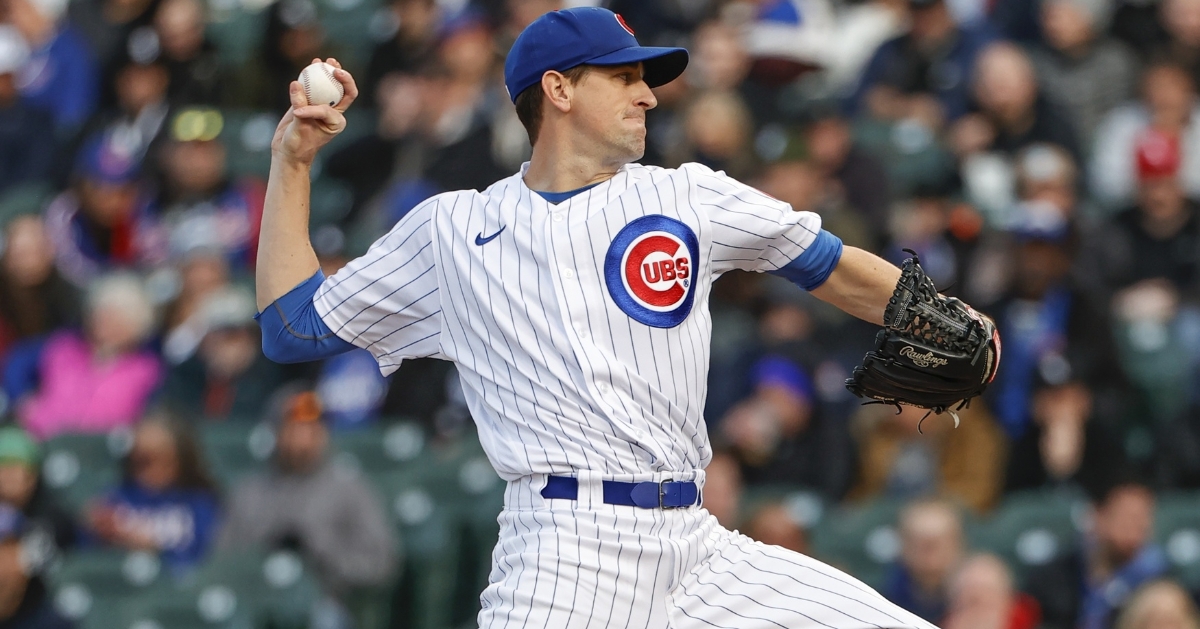 | | |
| --- | --- |
| Kyle Hendricks rehab update | |
---
| | | |
| --- | --- | --- |
| Tuesday, February 21, 2023, 11:00 AM | | |
The Professor is almost in session.
Good news is on the horizon as veteran righty Kyle Hendricks is scheduled to throw his first bullpen next Friday after suffering his right shoulder injury last season.
He didn't pitch after July 5.
"It's feeling really good these days," Hendricks said to reporters Monday. "I've been picking up the intensity, stepping on it a little more. And yeah, the patterning and the arm action feels great. Really, I don't have to think about it too much anymore. It's a lot more natural. It's more after effect -- see where the ball took off, how it felt. And if it was right or not, quick adjustment from there. I feel really happy with where I'm at. All the video I'm seeing on myself, too, we made some good changes mechanically."
Hendricks has been using a softer yellow connection ball to help his arm path.
"Having a connection ball, just giving you some feedback of where you're at in space with your arm, then you take it away, and then repeat it and pattern it," Hendricks said. "It's really good for just feeling where you're at in space and then kind of translate that out to the field. And that was probably my favorite [drill]."
Hendricks has a career record of 87-61 with an ERA of 3.46, 1,079 strikeouts, and a WHIP of 1.15. He is a two-time All-Star (2016 and 2019), a two-time winner of the National League ERA title (2016 and 2017), and has a career record of 6-3 in the postseason.