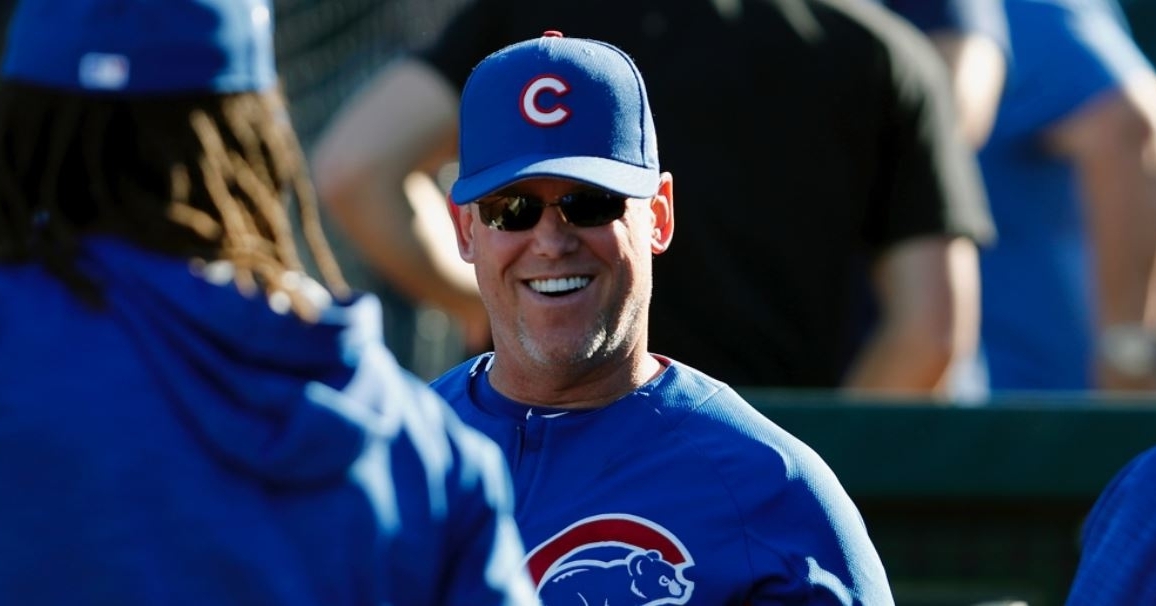 | | |
| --- | --- |
| Cubs reporting hiring former hitting coach John Mallee | |
---
The 2023/2024 MLB offseason hasn't gone according to plan, and ironically, it has nothing to do with losing a player or two. Instead, the Cubs front office continues to lose some of their brains to different MLB opportunities while the Cubs coaching staff is also losing members. Some have been relieved of their duties, and some are interviewing for Managerial openings. Regardless, the Cubs front office and coaching staff will look vastly different next season.
No one will argue the improvements that this team made a season ago, but for them to take it to the next level, it will be up to the players to perform better. Part of that comes with the preparation they put into things, while another part falls on the coaching staff for what they do behind the scenes. David Ross has been blessed with a staff that has made life easier for him, so it will be interesting to see how he replaces some of his potential losses.
Well, one major step in improving the coaching staff comes with adding John Mallee to the Major League team as he returns after a seven-year absence. One of the better hitting coaches in the game, Mallee, was the hitting coach during the Cub's 2015-17 NLCS runs, as that was the best the offense has been throughout the course of a season. The idea behind this hire is to use Mallee's expertise and experience rather than replace staff members in general.
Mallee is a Chicago guy who graduated from Mount Carmel High School and gradually climbed the coaching ladder, reaching an apex when the Cubs. While it is unclear what his role or title will be once he is officially reintroduced, you have to think he will work with the hitting side of things in some aspect as the Cubs offense is desperate to find that consistency they once had.
Before his time with the Cubs, Mallee spent time in the Houston Astros organization and gave the Cubs the perfect scouting report on Dexter Fowler, whom they eventually traded for. He then took his skills to Philadelphia, where he worked as their hitting coach for several seasons. In other words, he knows a thing or two about hitting as most of the time, the offenses he leads land in the top five in all of baseball.
After his tenure with the Phillies, Mallee rejoined Joe Maddon with the Los Angeles Angels before being let go after some less-than-stellar years. Then came this past season, when Mallee not only rejoined the Cubs organization but also latched on with AAA Iowa to take over the hitting coach duties there.
From the moment he arrived in Des Moines, you could see the immediate impact he was having with that group, as the Iowa offense put up historic numbers all season and posted one of their most prolific seasons in team history. They scored close to seven runs per game, hitting for a high average and, most importantly, taking walks as they shattered the previous team record for walks in a season. That alone led to an outstanding team OBP close to .380 and helped pave the way for the offensive onslaught the Cubs had.
Mallee also drew rave reviews from his colleagues this year for his work preparing hitters for the next level. Given the success he had in the past in this organization and then looking at what he did with the Minors, it is clear that he has a connection with this group, much like he did in 2015. Take Christopher Morel, for example.
After not making the MLB roster, Morel was sent down to AAA and spent 30 games with Mallee. He wound up hitting .305 during that time with 11 homers and 27 RBIs before getting called up to the show and never looking back. Morel would add a team-best 26 homers for the Cubs after reaching the Majors, as he hit a combined .274 this season with 37 homers and 103 RBIs. Those are outstanding numbers, and Mallee deserves a ton of credit for helping Morel find a new approach at the plate.
Mallee also has relationships established with Miguel Amaya, Pete Crow-Armstrong, Matt Mervis, and Alexander Canario, as all four are expected to play massive roles in 2024. With Dustin Kelly slated to return as the team's hitting coach in 2024, pairing Mallee with him could be a fantastic combo that not many teams have.
Unlike most coaches around the league, Mallee can get through to younger players, which will be crucial next season. The Cubs will once again have a younger lineup than a lot of teams, so adding a coach who not only can form relationships with younger guys but also has an established relationship with younger guys could be huge for this team.