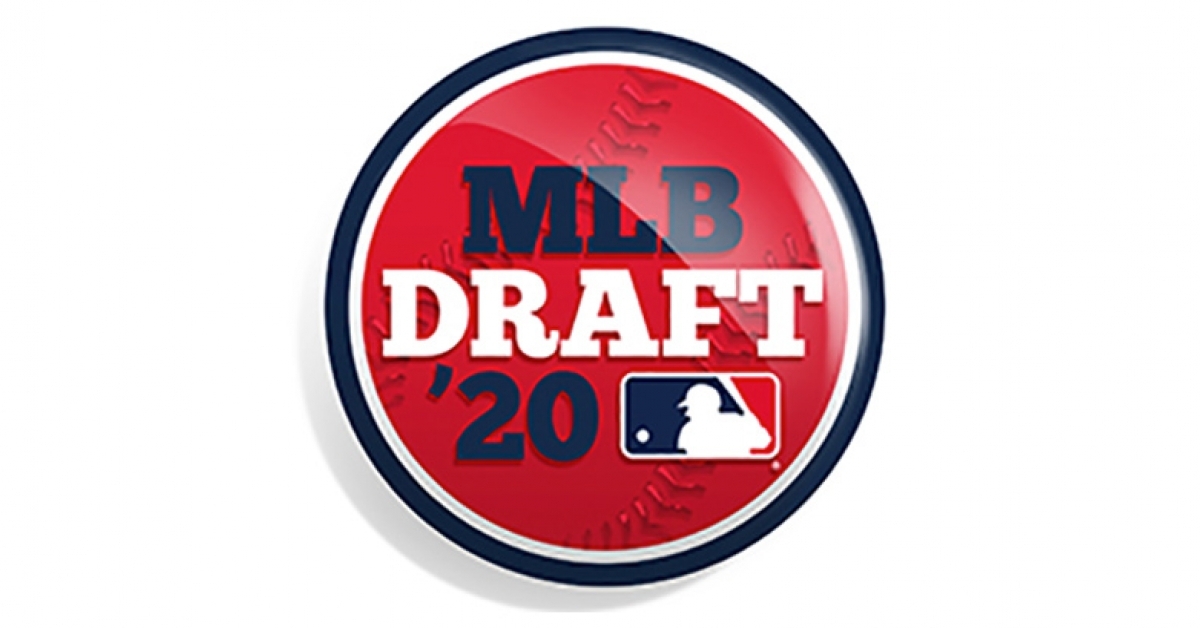 | | |
| --- | --- |
| Breaking down MLB.com's Top 200 Prospects (Part 18) | |
---
We are at the final stretch run of the draft prospect series as we have reached the top 30. This is the part where you will find the prospects most likely ticketed to go in the first round.
#30 CASEY MARTIN (SS Arkansas): Seeing Martin as a first-round talent shouldn't be a surprise as scouts ranked him the best high school prospect in Arkansas back in 2017. The problem then was his bat was too raw for pro ball, so he used his time in college to get that part of his game ready.
After hitting 13 homers as a frosh, he upped the ante to 15 as a sophomore leading many to believe a 20-homer season was forthcoming. An explosive athlete, Martin offers the perfect combination of speed and power that you see in a lot of today's SS. Although he is still learning, which is evident in his consensus strikeout numbers, he has the potential to be a 25-25 player at the next level.
#29 CHRIS MCMAHON (RHP Miami): The Hurricanes have also had a plethora of pitching talent, and this year was no different. McMahon was a solid prospect out of high school landing just outside the top 100 in 2017 but elected to go to college after being taken in the 33rd round. Things haven't been so smooth lately as a knee injury cut his freshman season short, and an up and down sophomore season leaves questions to be answered.
Don't be fooled, however, as he has the stuff to succeed at the next level. His fastball is impressive at 95-96 and knows how to spin a breaking ball, but sometimes gets caught between a curve and a slider and will overthrow them. He is getting a good feel for his changeup, which has resulted in ground ball outs.
#28 TANNER BURNS (RHP Auburn): Although he is ranked 28th on this list, the latest MLB mock draft has the Cubs taking Burns with their first-round selection. Burns has always displayed first-round potential, but questions about his size and durability often came up. He put those questions to bed when he emerged in the Tigers rotation as a freshman, never looking back.
When he is healthy, not only can Burns locate his heater, but he likes to throw it in the 92-95 range and can touch 97. His breaking ball can also be a plus pitch combing slider like velocity with curveball downward break. He hasn't needed much of a third pitch quite yet, but his changeup does have the makings of becoming a reliable third pitch.
#27 AUSTIN WELLS (C Arizona): One of the best pitchers in this year's draft class is that of Austin Wells. Always a solid prospect from Vegas, Wells was never going to be able to sign as he played DH most of his high school career and needed to perfect the catching position. Yes, he is not perfect, but he is much better now than before.
There is no question about his bat, as that is what is going to carry him through the system. The left-hander has power to all fields and makes loud contact frequently. Despite higher than average strikeouts, he does take lots of walks, also showing an excellent eye for the strike zone. He is being compared to Kyle Schwarber mainly because he doesn't have a true position in the field at this point.
#26 BOBBY MILLER (RHP LOUISVILLE): An Illinois prospect, the Cardinals right-hander started his career in the pen before moving to the rotation last March as a sophomore and his stock has risen ever since. He put the world on notice during the 2019 NCAA Super Regional when he took a no-hitter against East Carolina into the ninth and wowed scouts with his velocity and breaking stuff.
Miller has a fastball not only known for heat 95 mph plus, but for the life that comes with it. If that isn't going to open your eyes, he can miss a lot of bats with either his slider or cutter, both of which sit around 87 mph and can touch 90 mph. He doesn't use his split change a whole lot but does have faith to use it if needed.
#25 BRUCE JARVIS (RHP DUKE): At this point, any of these arms would be good picks for the Cubs, so let's keep the train moving. A year ago, Jarvis was a big strike-thrower, and if he were draft-eligible as a sophomore, he probably would have entered last year. Now with a much stronger body, teams are starting to wonder where his ceiling is.
From a velocity standpoint, Jarvis isn't overpowering as 87-91 mph is his comfort zone but has now gotten more frequent in the 92-96 mph range as he has gotten stronger. His upper 70's curve used to be average at best but now slashes all the signs to be a plus pitch. That curve could convert to a slider if he needs it to be while his fading change remains his best secondary offering and will continue to use that pitch a lot.
#24 DILLON DINGLER (C Ohio State): Dingler is an exciting prospect as he began his college career in CF. After breaking a bone in his hand, he was limited to what he could do and eventually made a move to catcher, which is where he should stick long term.
He reminds scouts a lot like Oakland catcher Sean Murphy who has blossomed into one baseball's best catchers in recent seasons. He is not going to have the same type of arm murphy has, but it is good enough, and he has excellent throwing accuracy. His receiving skills have also continued to get better, which has taken eyes of his .267 average. Average aside, he controls the strike zone well and has plenty of raw power.
#23 COLE WILCOX (RHP GEORGIA): Not only does the Bulldog staff have someone who could go No.1 overall, but they also have a second potential first-round arm in Wilcox. Wilcox has gained first-round status since 2018 and was projected to be the top pick next year if he didn't come out this year. He opened his collegiate career in the pen before making a move to the rotation in the final month of the season.
Wilcox is legit and has some of the best pure stuff in this draft. His fastball usually sits 92-97 mph but can touch 100 with some sink and arm side run. Both of his mid-80's secondary pitches show signs of plus offerings, although his fading change is ahead of the slider. Should he fully utilize these three pitches, you have a front-line starter in the making. The only red flag I see is he pitches a lot like Mark Prior, which could lead to shoulder issues.
#22 CADE CAVALLI (RHP Oklahoma): The remarkable thing about Cavalli is that he didn't take the mound until his sophomore year in high school and then missed his senior year with a back injury. Despite just two years of experience, he signed with Oklahoma and is now on the verge of being taken in the first round.
A first baseman first, Cavalli transitioned to pitcher which is where he will now stay. He produces some of the most natural velocity in the draft frequently sitting in the 92-96 mph range with little effort and has topped out at 98 mph. Not only does he throw hard with riding action, but he can also make hitters look silly with a low 80's curve that offers a lot of power and depth. Over the past year, Cavalli has developed a cutter/slider near 89 mph, and it has started to catch up to his curve. Add in the potential for him to have an average changeup once he uses it more, and you could have a robust four-pitch mix starter.
#21 CAMERON MLODZINSKI (RHP South Carolina): The state's top prospect in 2017, Mlodzinski missed time that spring with a fingernail issue and didn't show enough consistency for a team to draft him. After pitching out of a swingman role in 2018, he emerged as the Gamecocks ace in 2019 but broke his left foot in the third outing ending his season.
There is no doubt this kid can pitch when healthy as he has touched 99 mph on countless occasions, but we can expect consistent 92-96 numbers. After showing a plus curve in high school, he changed the grip in college and now throws a slider that sits around 83 and can sometimes act like a cutter. He also shows a feel for a sinking change giving him three solid pitches to work with.
Upgrade Your Account
Unlock premium boards and exclusive features (e.g. ad-free) by upgrading your account today.
Upgrade Now