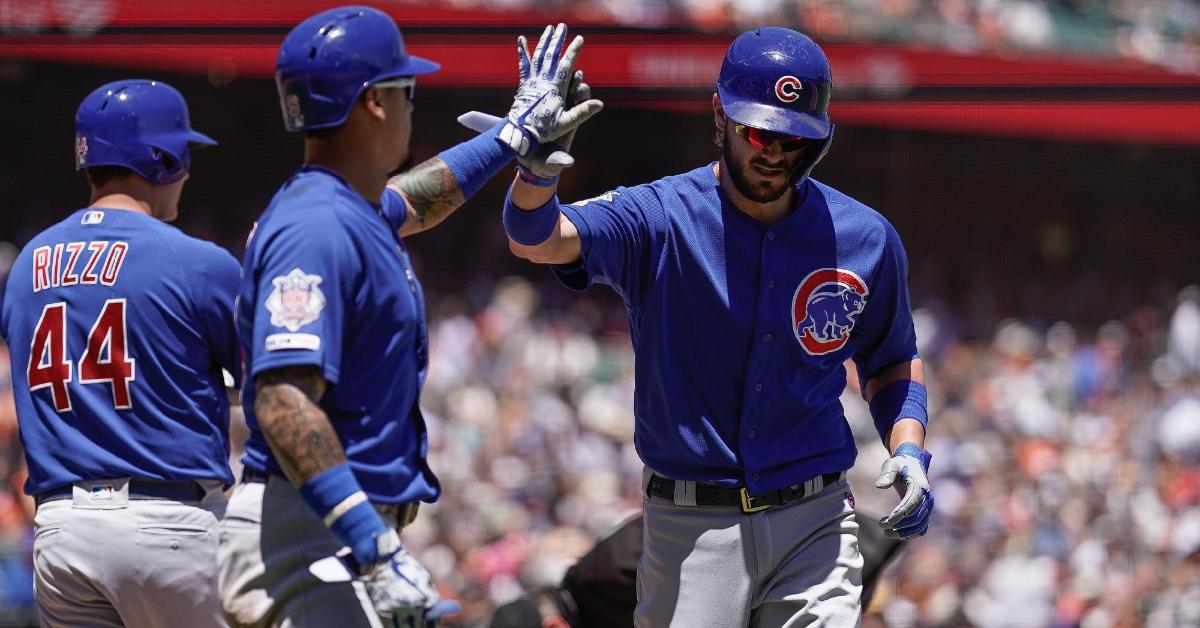 | | |
| --- | --- |
| Commentary: Are the Cubs in big trouble next year? | |
---
Over the past few seasons, the Cubs have been operating close to the luxury Tax, so close that they have cut down on their spending in hopes of resetting the number soon. That was once again the case this season as the Cubs did minimal spending this offseason hoping a new man in charge and a few bounce-back seasons could swing the team's fortunes.
Yet, as fans still sit here today and piece together the possibility of no baseball, it got me looking at next year a bit and just how much money the Cubs have committed. If resetting the luxury tax was their reason for not spending, this franchise could be in for a rude awakening as 2021 may be the beginning of an organizational blow-up, and a full rebuild could be on the horizon.
Now, I am not saying this because the Cubs don't have talent because they do. Instead, I am just looking at contractual and financial numbers after the 2020 season. It has been frustrating, to say the least, looking at the last two offseasons, but the Cubs had excellent reasons to do what they did in terms of cutting back on the spending. The problem now becomes what does this team need to do moving forward to remain competitive.
As things sit right now, the Cubs are projected to have the highest luxury tax payroll even more than both the Yankees and Dodgers. That is not good news for Chicago, and a lot of the financial concerns we have seen over the past two offseasons will come full circle next year. Players like Javy Baez, Kris Bryant, and Kyle Schwarber are each going into their final arbitration years next season, meaning they will be on their last year of team control. With Bryant making 18 million this season and Baez near 13, it becomes highly likely that both could top 20 million next season with Schwarber coming in at 10.
Add in the contracts for Jason Heyward, Jon Lester (should he stay his final season), Yu Darvish, and Kyle Hendricks, and that is nearly 130 million dollars guaranteed for just seven players on your roster. That is just the start of it all as Willson Contreras, Ian Happ, and Anthony Rizzo will all see increased salaries with Rizzo likely hitting the 20-million-dollar mark also.
While that is a big problem to think about, both Tyler Chatwood and Jose Quintana will be free agents following this season, taking 25 million off the books with them. There is the possibility that Lester may opt-out of his final 21-million-dollar season to free up more space, but heading into his age 37 season next year, I don't see that happening unless he retires altogether.
Why this is going to be a problem is the Cubs rotation would be down to two possibly three starters depending on what happens next offseason. For a team that went over the luxury tax in 2019, most likely will be over it once again this year, there is no way they can stay under its next season if they expect to compete once again. They will have to sign at least one high priced starter, and going over the tax three straight seasons is a no-no in the baseball world.
Rizzo has gone on record saying that the Luxury Tax wasn't meant to be treated like a salary cap, but he feels teams are using it that way. I can see why they would because they do receive hefty penalties for surpassing the mark, but the whole going over the tax three seasons in a row is something we need to dive into further.
Under the current CBA, the Cubs have made it very clear to everyone that there is no way they go under the tax threshold for three straight seasons. With them going over it the last two years, it is becoming more apparent that we could have a fire sale in Chicago very soon to help reset the payroll balance and plan for the future.
Of course, the final year of the CBA happens to be in 2021, and with COVID 19 disrupting things this season, the Cubs could be bailed out by that and not have to worry about stricter penalties. However, I think that is highly unlikely at this point as this agreement was put in place long before these events happened, and the Cubs knew where they were sitting payroll wise before the season went on hiatus. If anything, the current pandemic may hurt the Cubs even more as a new CBA may get dragged out a bit longer than initially planned.
If that is the case, we need to think that 2021 will operate under the current CBA regulations, and that means the Cubs are already in a terrible spot heading into that season. As of April 20, the Cubs are projected to be north of 180 million in guaranteed money for 2021, at least 10 million ahead of their next closest team in Houston. Looking at that in perspective, the Pirates will be around 90 million and rank dead last in committed dollar amounts past this season.
Exact numbers peg the Cubs anywhere from 188-190 million next season with the Tax threshold being set at 210. That gives the Cubs 20 million to play with before surpassing that number, but when you look at the names, it is going to be next to impossible to bring more than one of their core players back.
Ideally, the Cubs would like to get some extensions done before next offseason so they can push the money out over time to ease off the upfront salary costs. Outside of Baez, I don't know anyone willing to listen at this point, and with COVID 19, those once hopeful extension talks are probably as good as gone at this point.
Let's say the Cubs have 20 million to work with, and it comes down to Baez, Bryant, and Schwarber in terms of who to retain. Who do you think the choice will be? I can tell you it won't be Schwarber, and by all accounts, it won't be Bryant either. That puts the ball in Baez's court as he can dictate what he wants per year, leaving the Cubs with a tough decision should he ask for more than that 20-million-dollar window.
I have said it before, and I will repeat it. Bryant is as good as gone this offseason if not before as his chance to remain in Chicago went out the door when he reportedly turned down a 200-million-dollar extension before 2018. Schwarber has gotten better in the field but is still more of a DH. Should an AL team give the Cubs a great offer, they won't hesitate to get his contract off the books while picking up talent in the process.
Contreras is another name that could be on the move sooner rather than later. With the emergence of Victor Caratini last season and Miguel Amaya waiting in the wings, there is no reason to believe the Cubs would hang onto Willy should it provide a financial strain. Rizzo wants an extension, but talks broke down this winter. Do I see the two sides working something out? Maybe, but nothing will come from that until we get through 2021 and see where things stand then.
Baez is the key to everything right now, and the Cubs have made it clear that they view him as the face of this franchise. They could have talked extension with anyone this offseason, but Baez was the one they continue to be in negotiations with. He is the one they want, and I feel they will do whatever it takes to get him locked up in Chicago even if it means blowing this team up to do just that. Unfortunately, in baseball, something must give eventually, and you can't have all these controllable young stars forever. You must make a choice as to who is most valuable and go from there.
To me, that is what is most disappointing about this whole situation. The Cubs had a great window to not only compete but to get to multiple World Series, and yet we sit with just that one in 2016 despite all this young, controllable talent we had. They spent the resources around those talented players, and nothing happened. Now, not only are they on the verge of the window closing for who knows how long, but life as we know it with this group will be blown apart.
While there is still a lot of sorting out that needs to happen from now until then, it is time we face the harsh reality that 2020 will be the last season with all these guys together. Wherever the team decides to go from here remains to be seen, but that luxury tax will get in the way.
Upgrade Your Account
Unlock premium boards and exclusive features (e.g. ad-free) by upgrading your account today.
Upgrade Now

Tags: Chicago Sports Baseball
,
Javy Baez
,
Kris Bryant
,
Kyle Schwarber
,
Jason Heyward
,
Jon Lester
,
Yu Darvish
,
Kyle Hendricks
,
Willson Contreras
,
Ian Happ
,
Anthony Rizzo
,
Tyler Chatwood
,
Jose Quintana
,
Victor Caratini
,
Miguel Amaya