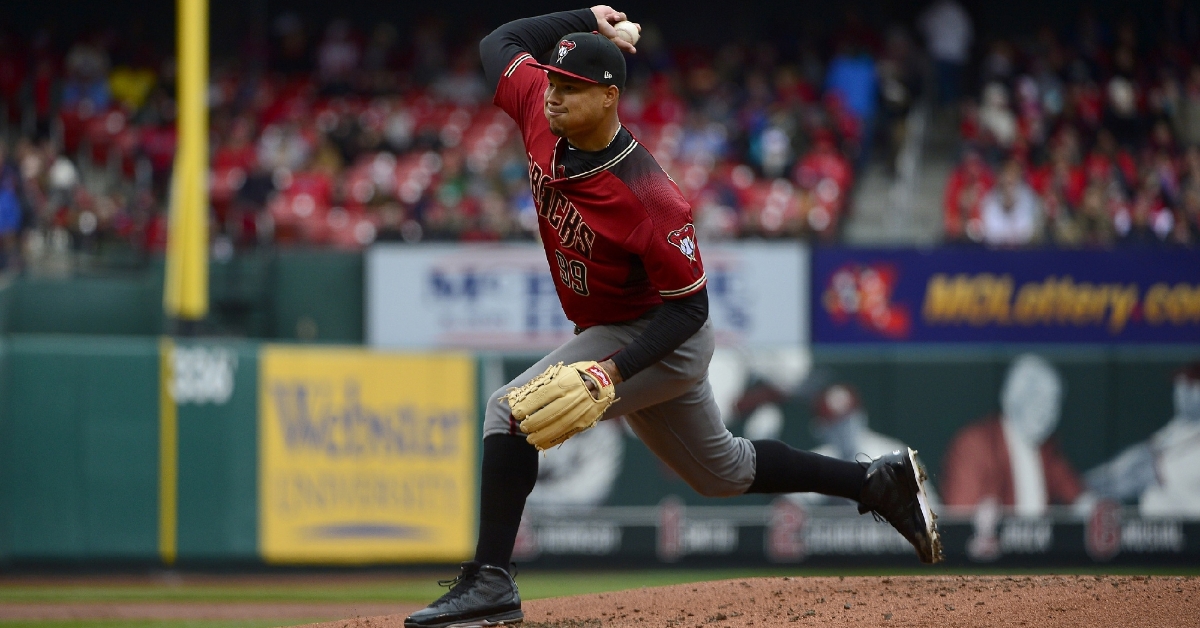 | | |
| --- | --- |
| Cubs had potential impact pitcher in camp tryout | |
---
| | | |
| --- | --- | --- |
| Tuesday, February 11, 2020, 5:01 PM | | |
As pitchers and catchers get ready to report today, the Cubs had an interesting arm working out for them in camp on Monday. That pitcher was righty starter, Taijuan Walker, as he is starting to work out for teams in hopes of signing a deal this offseason.
Many remember Walker from his days as a Seattle Mariner, where he formed a solid 1-2 punch with then ace Felix Hernandez. A few years later, Walker was traded to the Arizona Diamondbacks, where he continued to flash his potential before injuries derailed his progress. Having him back in camp is a nice sight for the Cubs, especially if he can prove them, he is worth the workout.
The former top 10 pitching prospect has never been short on the talent side of things, and still at just 27 going on 28 years old is a guy you would love to have in your organization to see what happens. The cautionary tale and red flag as to why Walker remains unsigned at this point is his injury history, especially over the last few years. Not only did he have Tommy John surgery in 2018, which cost him to miss nearly that entire season, but a shoulder issue during his rehab forced him to lose all of 2019 in the process. That is almost two full years without throwing a pitch at the big-league level.
However, a healthy Walker is one of those low-risk high reward signings that could certainly pay off for the Cubs down the road. It was reported that Walker has begun to throw for scouts, and the Cubs were one of those teams on the list. From what we have learned from his workout was that Walker was sitting around 88 on his fastball, where a healthy Walker was generally 93-94 and was able to touch 97. Does his drop in velocity mean he isn't healthy? Not necessarily as he may not have been ramping it up to 100% just yet.
As Spring Training goes on, you would expect him to ramp things up a little bit more, but not over the top. That leads me to believe that he may not be the 94 Mph guy anymore but instead may be sitting around 91-92. It also leads me to think that maybe Walker is not 100% yet but getting close. Should that be the case, then should the Cubs sign him, it would be with the assumption that he could contribute in the second half of 2020 or even further down the road.
With all those factors in place, Walker is the perfect rehab project for the Cubs as they could get him into their pitching lab to see what he still has. We expect Walker to be throwing for a lot of teams over the next few weeks, and he does have an offer in place to be the Mariners No. 5 starter this season, but nothing has been signed as of now.
What that tells me is that not only does Walker have major league options lined up, but teams are willing to give him a crack at being a starter right out the gate. That is something I don't see the Cubs being able to offer at this point, as he is still an unknown at this point. I guess we will wait to see how he looked at Cubs camp and continue to follow the reports of his current deal in place.
Maybe his previous workout didn't go so well, and for some reason, teams don't seem to be alarmed from his dip in velocity. The fact that he is in Mesa with the Cubs tells you something, and he is there for a reason. The Cubs are interested in him to some degree, and the fact that he put a major league offer on hold to throw for them shows that Walker may indeed be interested in the Cubs themselves.
At this stage in his career, Walker will never be who he once was. Still, at the very least, he would be a good No. 4 or No. 5 starter for the future, especially when you consider Jose Quintana, Tyler Chatwood, and possibly Jon Lester will all be free agents after the season. When right, Walker is going to win you 12-13 games a season while posting an ERA in the 3.6-3.7 range. Elite numbers no, but certainly strong enough numbers to land some depth in the rotation.
Walker is 31-31 for his career with a 3.95 ERA and 478 strikeouts. He is generally a three-pitch pitcher that features a four-seam fastball around 94, a curveball around 84 and change up around 87. He has recently brought in a cutter that sits around 89 but still has work to do on that pitch.