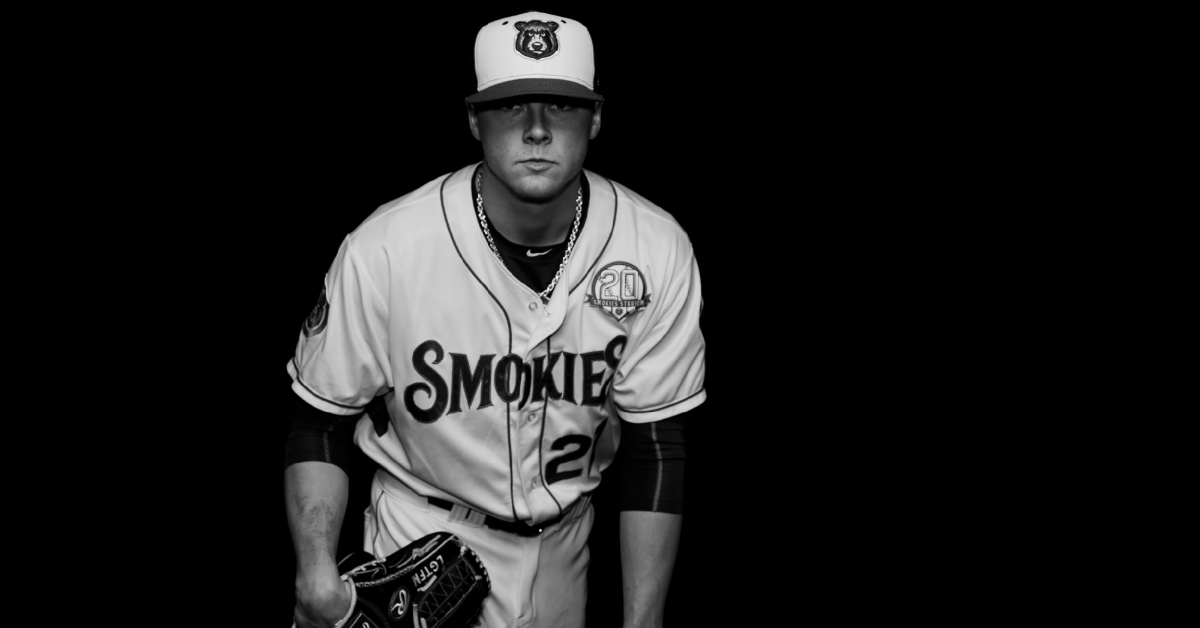 | | |
| --- | --- |
| Cubs have potential pitching gem on 40-man roster | |
---
When we talk about the Cubs farm system, or what is left of it anyway, the biggest problem they have had is their inability to draft and develop homegrown pitching talent. Outside of Dylan Cease, who was dealt to the White Sox a few years ago, only Adbert Alzolay has seen big league time in recent seasons, and that was minimal with several bumps along the road.
With Brailyn Marquez starting to steal the show in the lower level minor leagues, with Tyson Miller, Cory Abbott, Colin Rea, Riley Thompson Michael McAvene and Ryan Jenson starting to take shape in the minors, pitching help appears to be on the way as the Cubs certainly will need that in the coming years. However, there is one name people continue to forget as left-hander Justin Steele not only survived Rule 5 protection this season but did so by being added to the Cubs 40-man roster.
This may come as a surprise to some, given the 2014 fifth-round pick struggled mightily in his 38 2/3 innings this season, posting a 5.59 ERA for Tennessee. A lot can be contributed to those struggles, but if you ask any player who has gone through the minor league system and they will often tell you that the Southern League is usually the most difficult league to have success in when it comes to a developmental stage.
That bodes well for Steele given how he performed before arriving at Tennessee, and I think it was a wise choice for the Cubs to protect him by adding him to the 40-man roster. Everyone is looking at 2020, where Marquez is expected to lead the charge once again in terms of overall development. While that may be true, but I think Steele is a safe bet among prospects who could break out in 2020.
I understand the hesitation some might have in terms of what it means for a pitcher to break out given the lack of success the Cubs have had developing their arms. Add his injury history to the list with Tommy John, costing him the first half of 2018, and it becomes a double edge sword as to how much he can improve over the 2020 season.
That injury bug continued to show up last season as Steele missed the second half of 2019 with a torn oblique muscle, which didn't help any of his numbers. Obviously, for him to break out, first and foremost, Steele must stay healthy. Still, when you look at his numbers as a whole and forget about his 2019 struggles, he is undoubtedly a safe bet to have as a breakout candidate should he be able to toe the rubber consistently.
Let's not even discuss 19 anymore as that was such a limited sample size that it doesn't do him just. Steele's ERA was where it was last season because teams had a .404 average with batted balls in play, which is just absurd. This was a case of bad luck at times, considering his hard contact rate was down from what it was in 2016 and 17, and his whiff rate has consistently remained the same.
Looking at the numbers last season, Steele allowed a .357 on groundballs, .833-line drives, .321 outfield flyouts, .333 bunts, and .100 on infield fly balls. If you were to look at those numbers and just the numbers, you would think he is useless as a pitcher. However, Steele has too good of stuff for balls to keep falling for hits at that rate, so something must give.
Now 24 years of age, Steele, relies heavily on two pitches with his fastball as his backbone. Not only does his heater touch the mid 90's consistently, but it also offers a suttle rising effect, which makes it even harder to square up should he miss his spot. If there is anything minus to say about his development, it would be that his secondary pitches were not crisp last season, causing a huge decline in command.
He may not have been missing by much, but the arms side corner could be more consistent in high leverage counts to get hitters out. The thing that has me with so much upside on him must be his second pitch that he relies on as his curveball may be the best breaking pitch in the entire Cubs system. Not only does it come in with an elite 3000RPM spin rate, but it features a rare 1-7 break that often forces Steele to play around with it to get it to do what he needs it to do.
With his 2019 season being cut so short because of an injury, it didn't allow Steele to work on any other offerings, which is why his numbers looked so badly last season. He missed most of the spring, made one start for AA Tennessee, hit the injured list for three weeks, before returning in late April to make an ugly five start line.
Once you get to that point, you're now fighting an uphill battle, and no matter what changes you feel you make, they don't seem to work. Following that problematic stretch, Steele focused on that two-pitch mix and posted an excellent 2.21 ERA with 24K over his next 21 innings of work. That is when the oblique injury cost him the rest of his season as he couldn't work with his slider and changeup that he played within the 2018 AFL costing him severe strides in his development.
I love Steele and what he brings to the table, but my only concern with him remains his health as he has averaged just under 65 innings per season since breaking into the Cubs system. Should this year be different, and he were to reach 100 innings or more for the first time, expect drastic improvements across the board as his two-pitch mix will slowly become a 3 or 4 pitch mix.
Whatever role Steele finds himself in for 2020, I expect him to succeed. He has the stuff to do some damage, and he is due for some good luck to come his way. After all, through all the bad in 2019, he was still impressive against left-handers, limiting them to a .231 average while striking them out 27% of the time. Let's see if that continues long term.