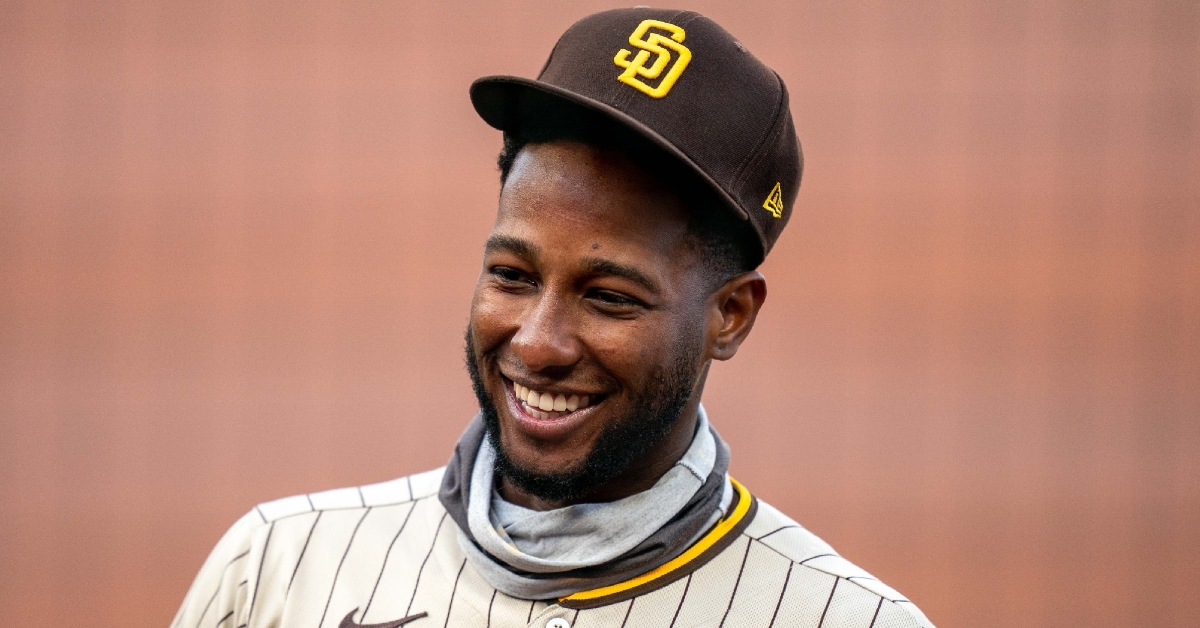 | | |
| --- | --- |
| Jurickson Profar could be nice option for Cubs bench | |
---
As the Cubs continue to make moves regarding their roster, the second base is again a position of need, at least in depth. The front office has already declined Daniel Descalso's option, and Jason Kipnis now a free agent once again. There is no telling if he will be back with the Cubs or not.
Internally, the Cubs have Nico Hoerner and David Bote, but as we touched on before, Hoerner may need some time in the minors while Bote might not be an everyday player. Ilderamo Vargas is also an option, but he is another guy more suited for a platoon role than regular action.
So, what options does that leave the Cubs in terms of free agency?
Ideally, fans would love to see their former farmhand DJ LeMahieu back, but he will be way too costly for the Cubs to spend in free agency. He is the perfect leadoff hitter for this team who hits for a high average and has some plus pop in his bat. Another option could be the trade route in which Whit Merrifield continues to be an idea.
Chicago has pieces to give to Kansas City, and Merrifield could play multiple positions and be another great fit at the leadoff spot. With that being said, I am not sure as to what the Cubs would have to give up getting a guy like Merrifield into the picture. So back to the free-agent route for some other cost-friendly options.
One player that I think would be an intriguing pickup is a former SS/2B turned outfielder in Jurickson Profar. Now I know the former Texas Ranger, Oakland A's, and San Diego Padre is listed as an OF right now, but most of his career was spent on the infield, and he could turn into a Ben Zobrist type player in Chicago.
Ever since coming up through the Rangers system in the early part of the last decade, Profar was viewed as a game-changer and one of the Rangers system's top prospects. However, like with all prospects, sometimes they don't pan out, and from 2013-2016 Profar saw a total of 180 games and spent three entire seasons in the minor leagues trying to figure things out at the plate.
Following another horrific 2017 campaign that saw him play in just 22 games, Profar starter to turn things around where he became an everyday player in 2018. He played in a career-high 146 games in that season, hitting .254 with 20 homers and 77 RBIs. Nothing to get too excited about, but when you enter that season as a .187 hitter with 12 career homers, it was a pleasant surprise, and his hard work appeared to be paying off.
Profar then found himself with a new organization in 2019, getting traded to Oakland before that season. Once again, Profar was an everyday player seeing action in 139 games and connecting for 20 homers yet again despite his average dropping to .218. Again, Profar showed his potential, but for some reason, the consistency still lacked.
This past season saw Profar get off to one of his best starts to a season, and it would have interesting to see how he finished had it been a 162-game season. Playing in 56 of the Padres 60 games, Profar hit seven homers and drove in 25 runs. That is equivalent to another 20 homers 70 RBI season, so he continues to display that part of his game.
What stood out was his much-improved plate discipline. Not only did he walk 15 times, which kept him on pace for his season average of 50, but his strikeout numbers were way down, only striking out 28 times. In return, that led to his average reaching a career-high .278 and finally showing he can hit for average and some power. Speed is not a massive part of his game, but he sometimes uses it as he stole seven bases in eight attempts this season and is 31-39 in his career.
Profar may never be the player the Rangers or anyone expected, but over the past three seasons, he has turned himself into a reliable player. Whether starting at SS, 2B, OF, or coming off the Bench, Profar brings a certain energy to the ballpark, which teams love. Knowing how much the Cubs love utility type players, it wouldn't shock me to see the Cubs in play for him to use him in that role.
They could still trade away guys like Bote and others if they felt the need to acquire Merrifield, but Profar would give David Ross options off the bench. Certainly, I wouldn't break the bank for him, but if you can get him for a few million, why not take a stab at him. The worst thing that can happen is you get another .250 hitter, which the roster is full of already.
The best thing would be a player who finally appears to be finding his stride as a player.