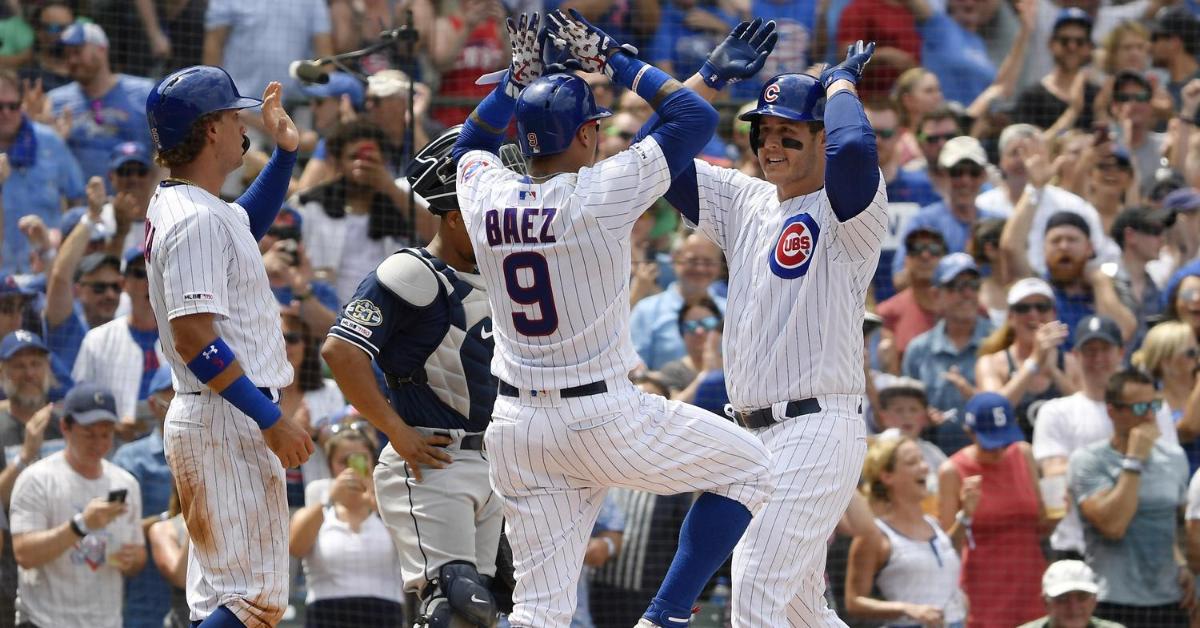 | | |
| --- | --- |
| Should players reject MLB's latest proposal? | |
---
Baseball could be back in early July with teams playing an 82-game schedule according to the latest proposal between the MLB and MLBPA. The latest hiccup in this crazy season may cause baseball to become a total bust this year.
Super-agent Scott Boras has never been one to bite his tongue. In addition to garnering billions in contracts for his free-agent clients, Boras also has a voice that I'd call very political when it comes to issues in Major League Baseball. While I generally disagree with about 99% of what he says and does, he's 100% right in his latest campaign.
After MLB met with the MLBPA in late March/early April, a tentative agreement was reached to pay players a pro-rata (by the day) salary for all games played in what will be a very abbreviated season this year. MLB then reneged on their part of the deal, which now has the players – and – the union that represents them – seething. Citing the fact that games will be played in empty stadiums, MLB now wants to reduce player salaries further, citing additional lost revenue by both the league and the 30 MLB team owners. The new stance being taken by the league and team owners is wrong, and nothing short of greedy.
I fully understand the pro-rata salary proposal/agreement and believe it's the fairest approach to paying the players under the current circumstances. If you don't know how that would work, the concept is simple. If a player should have made 10M this year for a 162-game schedule, his salary works out to $61,728.39 per game. In the post-pandemic schedule, teams are likely to play an 82-game schedule, meaning that the $10M salary player would make $5,061,809.98 (82 games times the pro-rata salary). The players wouldn't be compensated for the half-season that they aren't playing, allowing team owners to mitigate their loses for salary by about 50%.
The new argument being posed by the league and owners is that playing in empty stadiums should result in an even lesser salary, as now the teams are losing gate revenue and (most likely) some extra advertising revenue. I know firsthand from talking to people directly involved with the league, that when the original agreement was made, it never accounted for fans in the stands. This is where Scott Boras' argument comes into play.
MLB's latest proposal is asking that players forego their salaries, instead splitting all revenue 50-50 with the owners and league, while playing an 82-game schedule. The league also offered an expansion for the playoffs, which would include 14 teams – another terrible idea. Scott Boras is now urging players to reject this proposal, which could derail baseball altogether in 2020. Furthermore, the owners also agreed to guarantee a full year of service time to most players in the event of no season at all.) In return, the players agreed not to file a grievance for the full face value of their contracts for this season.
In an interview with Sports Illustrated, Boras said, "The players I represent are unified in that they reached an agreement and they sacrificed anywhere from 30 to 40% of their salaries so that the games could amicably continue. The owners represented during that negotiation that they could operate without fans in the ballpark. Based on that, we reached an agreement, and there will not be a renegotiation of that agreement."
As much as I want baseball to return, Boras is right. A deal was struck, but now that MLB's bean counters have reworked the numbers, they want the players to roll the dice on an undetermined amount of play in a 50-50 split. Rest assured, the revenue earned by MLB this year won't provide the players with a salary equivalent to what they would have made on a pro-rata basis. If it would, MLB would have never offered the deal.
According to MLBPA union chief Tony Clark, "the league is trying to take advantage of a global health crisis." While I wouldn't agree entirely with Clark's statement, it certainly appears that the league is now fully realizing the financial impact of the pandemic, causing them to try to renegotiate what was a fair deal, to begin with.
Stay tuned, we may or may not have baseball in July.