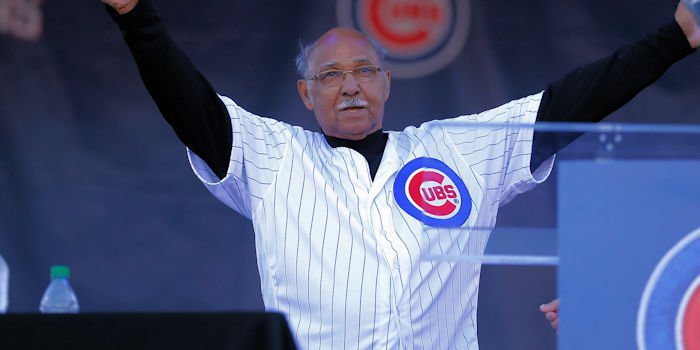 | | |
| --- | --- |
| Top 3 Cubs left fielders of all-time | |
---
| | | |
| --- | --- | --- |
| Sunday, November 24, 2019, 12:08 PM | | |
The Cubs are one of the World's most storied franchises and have had their fair share of all-time greats over the years.
An offseason of reckoning is underway, and change occurring from coaching staff to the minor leagues to the roster at the major league level.
We here at CubsHQ decided to chronicle each position's three top players in Cubs history. This is all just for fun, as you probably have your own opinion on the best Cubs players at each position.
Here are the all-timers with the Cubs at left field:
Billy Williams
Sweet singing Billy Williams earns the number one spot on our left field countdown.
Billy was a staple for the Chicago Cubs from 1959 until 1973 — and is still heavily involved with the organization.
Williams hit 426 career home runs, drove in 1475 runs and had a career batting average of .290, and was known for his smooth looking swing from the left side of the plate. He continued to rack up accolades throughout his career, including six trips to the all-star game, a Rookie of the Year award in 1961, a batting title in 1972, and he was named a Hall of Famer in 1987.
Williams was also awarded a flag on Wrigley's right-field flag pole and a statue of him batting left-handed outside the iconic park and is unquestionably the Cubs' best left fielder of all time.
Hank Sauer
Here is another player who many readers did not get the chance to watch in person. How do we put this, Hank hit tanks for the Cubs in the 1950s.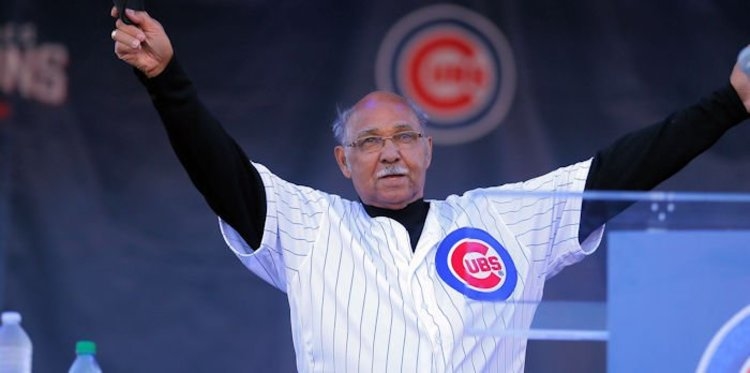 He played for the Cubs for seven years and tallied up 198 home runs, 587 RBIs, and almost 1,000 hits in his time in pinstripes.
A 25.5 war in Sauer's career, even including a trip overseas to fight for our country.
That and more is what earns Sauer a spot on the list.
Alfonso Soriano
From 2002-2013 (his second full season to his last full season), Soriano hit 20 or more home runs. In 2002, he led the American League in runs, hits and stolen bases and was named to his first of six straight all-star appearances, one of those all-star games he was named the game's MVP.
Of those six straight seasons, 2006 was especially good to Alfonso. He hit 41 doubles, 46 home runs and stole 40 bases — becoming one of the only players ever to have a 40-40-40 seasons. That led to a big pay-day in Chicago.
Soriano spent the next seven years of his MLB career with the Cubs. Soriano hit .264 on the Northside with 181 homers, 526 RBIs, 70 steals, almost 500 runs scored, and nearly 1,000 hits.
His stats were impressive but the following player helped the Cubs win it all in 2016.
Despite not playing the majority of his time in left field, Zobrist was positioned in left when the Cubs clinched the all-encompassing World Series victory in 2016.
Zobrist delivered a clutch go-ahead double in that game, and will forever be considered one of the greatest Cubs of all-time. Zobrist brought versatility and a phenomenal approach at the plate to a Cubs team that needed it, and he ended up making an all-star team with the Cubs.
We could have very well given this spot to Dave Kingman, who hit absolute bombs out to Waveland and beyond at the end of the 1970s.
This spot could have also been awarded to Kyle Schwarber, another Cubs 2016 World Series hero who has nestled into left field nicely, his young Cubs career has seen 110 homers — 38 of them this past year.