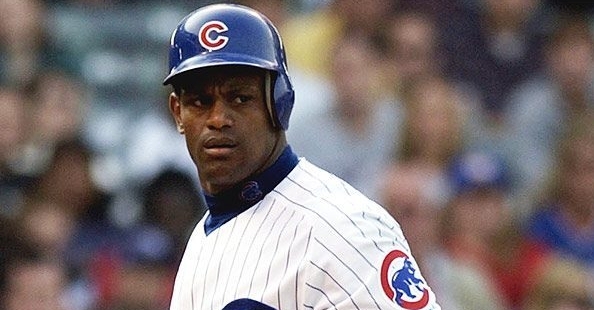 | | |
| --- | --- |
| Top 3 Cubs right fielders of all-time | |
---
The Cubs are one of the World's most storied franchises and have had their fair share of all-time greats over the years.
An offseason of reckoning is underway, and change occurring from coaching staff to the minor leagues to the roster at the major league level.
We here at CubsHQ decided to chronicle each position's three top players in Cubs history. This is all just for fun, as you probably have your own opinion on the best Cubs players at each position.
Here are the best of the best in right field.
Pretty easy decision to put Heyward three on our list — but not as easy to explain. Although we know Heyward was the right fielder when the Cubs won it all, his statistics don't necessarily make it seem like he is worthy of our list.
But we'd be fools not to mention his speech. Although the start might not look great, Heyward's speech where he "reminded them who we are" during the rain delay in game seven of the 2016 World Series has been cited as one of the main reasons the Cubs won.
Defensively, Heyward has always dazzled — collective numerous gold gloves over time, five to be exact.
His statistics may not seem like he's living up to his big contract — his speech and the role he played on the championship team not only earned him a spot in Cubs lore forever but also a spot on our list.
Sammy Sosa
We know there is some controversy behind this pick - because of Sosa's involvement in the steroid era of baseball and his disconnection from the franchise since.
But no one, and I mean NO ONE, ignited a Wrigley Field crowd like Sammy.
Sosa paced some dominant Cubs teams in the last 1990s and early 2000s - and put butts in seats at Wrigley Field. He was involved in the great home run chase with Mark Mcguire and was one of the faces of the game when the game needed it most to get back on the map.
He is the one Cub part of the 600 home run club, he drove in 1667 runs and had three seasons with over 60 home runs. Although those numbers are tainted from that era as a whole and Sosa's proven involvement with performance-enhancing drugs.
Sosa won an MVP, made the all-star game seven times, and won the silver slugger six times on top of his memorable home runs.
That and more is enough to be included on our list, but still not enough for Sosa to be named to the league's Hall of Fame. Maybe that changes one of these days?
Andre Dawson
How can we put into words how good the Hawk, Andre Dawson was. Well, for one, he won the 1987 MVP award on the last place Cubs team, where he hit 49 home runs and drove in 137 runs.
Dawson was the definition of a five-tool player and collected accolades in his career to prove it. He is one of the only players ever to have 2500 or more hits (2774), 1,500 or more RBI (1,591), 500 or more doubles (503), 400 or more homers (438) and 300 or more stolen bases (314).
Aside from winning the MVP, he was named the Rookie of the Year in 1977, he was both an eight-time all-star and eight-time gold glover, and he won four silver sluggers.
He was named to the Hall of Fame in 2010 and could certainly be called one of the greatest to ever play for the Cubs.