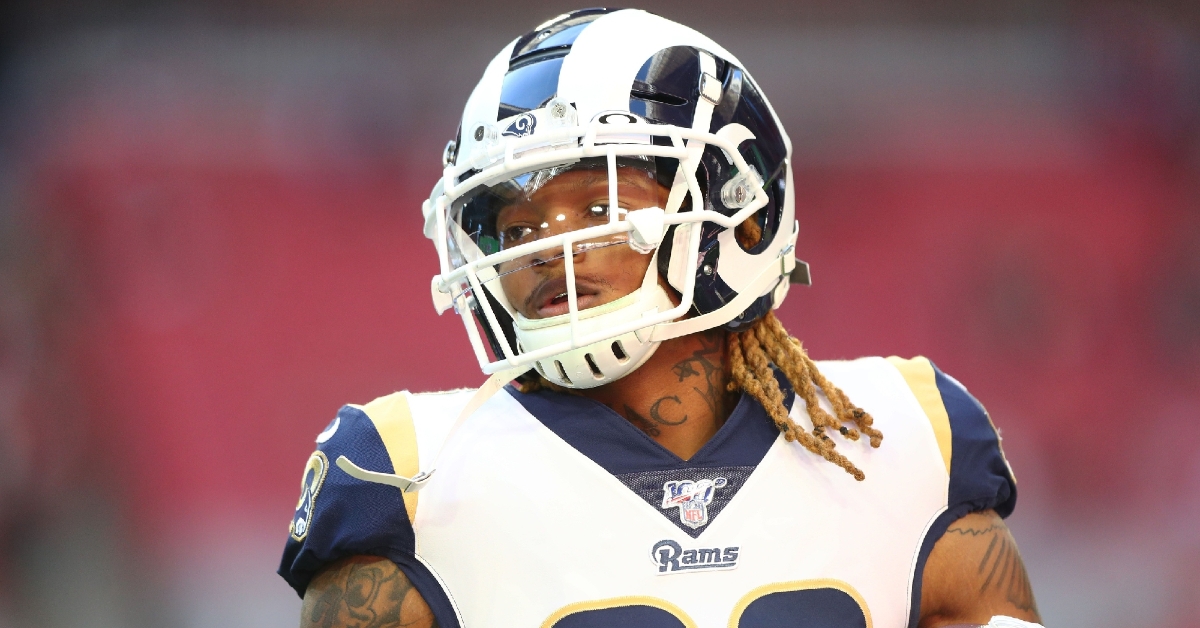 | | |
| --- | --- |
| Bears reportedly will sign versatile DB | |
---
As training camp nears and teams are preparing for what we all hope will be an NFL season, players were given the option to opt-out of this season without initial penalties. Initially, the players were told they needed to opt out by the end of July, but the opt-out date was pushed back to the first week of August, given players extra time to figure out if they wanted to play this season.
While we continued to see an increase in players opting out, including some big-name stars, the Bears were not affected a ton as only two of their players chose to opt-out. Both those players come from the defensive side of the ball; however, as DL Eddie Goldman and S Jordan Lucas were the only Bears who opt out of the 2020 NFL season.
Although there are no specific reasons why these men chose to opt-out, the Bears are going to back their players with any decision they make this season as this is something no one was prepared for. As far as anyone should be concerned, we should support Goldman, Lucas, and any other player who chooses to opt-out of the season this year as somethings such as health and safety are more important than football.
The most significant difference with the opt-out clause in football as opposed to baseball is once you opt-out, there is no turning back. That means Goldman and Lucas are officially done for the season and will not be allowed to opt-in during the year. Before a player decides to opt-out, they must choose one of two reasons why they are doing so.
The first reason is a voluntary opt-out, where a player chooses to leave on his own. This is where Goldman and Lucas both fall under. Both players will receive a 150,000 salary advance ahead of next season. That means their 2020 contract will also pick back up in 2021. For Goldman, not only does he resume the extension he signed in 2018, but he will also pick his contract back up in 2021, giving him an extra season with the Bears. Lucas was on a one-year deal, so he is eligible to return next season.
The second part of the opt-out clause is players who are deemed to be at high- risk or have someone in their family who could be at high risk. Players who qualify for this opt-out receive a salary compensation of 350,000. Although the opt-out deadline has passed, it must be noted that players can opt-out during the season should family members or the player themselves come down with COVID 19.
With the Bears losing two players on defense, one who was expected to be a significant contributor, what will the Bears fill their void? In response to Lucas leaving the team, Chicago made a move by bringing in multi-purpose DB Marqui Christian. The standout special teams' player formally for the Rams will challenge the strong safety position but could also see time in the nickel position. He gives the Bears a lot of versatility, which is something they like.
Christian has been suspended by the NFL for the first 2 games of the season. He adds some depth at a position that was down to only 5 players after Jordan Lucas opted out.

— Brad Biggs (@BradBiggs) August 12, 2020
On the other hand, Goldman will be a much more significant loss to replace as he was the starter on the interior part of that defensive line. With some big-name free agents still available, I wouldn't be shocked to see the Bears make a move, but now they will look at pulling from their 80-man roster to find his replacement.
Goldman out of the picture looks for players like Bilal Nichols, John Jenkins, and Roy Robertson-Harris to all battle it out for the starting spot vacant by Goldman leaving. Neither one of them will offer the same type of production, but Nichols is a guy who I think could have an excellent season if given a chance. Brent Urban and Abdullah Anderson are also some names to watch as neither of them would have seen significant reps before all this went down.
The Bears will now get to see plenty of rookies Lee Autry and Trevon McSwain. Both players have signed as undrafted rookies this offseason and were ticketed to the practice squad. With Goldman opting out, both should get extended looks with a chance to make the opening week roster as a reserve. Autry, I like better given his overall athletic ability, but if we are looking at position fit, than McSwain is better suited for DT.
At this point, who we see on the 80-man roster is most likely who you will see battling it out in training camp. Things can change instantly, but most of the Bears are on board for this season. Let's hope it stays that way.